View Poll Results

: Who will win?

Jim Miller
26
83.87%
Kamal Shalorous
5
16.13%
Voters: 31. You may not vote on this poll
It makes sense. He doesn't look or move like a 37 year old.
---
Rookie Hammer Squad 2015
Frankie Edgar - Dominick Cruz - Jorge Masvidal - Cat Zingano - Holly Holm
Welterweight
Join Date: Jul 2008
Posts: 2,229
Quote:
1st point. Miller will likely submit Shalorus. Its what he does. Oh wait, I forgot about Shalorus' world famous submission defence.
2nd point. Miller I believe could take Kamal down. He'll use his jabs and feints to set up takedowns. Millers superior boxing skills will allow him this.
3rd point. Shalorus does NOT have the best wrestling in all of MMA. GSP has the most effective wrestling when used in MMA combat. Randy has the best Greco-Roman. And yeah you got, Jon Fitch, Lesnar, Kos, Sonnen etc... all who have long standing proven track record at being the best wrestlers in MMA. Kamal falls short of all these guys in my humble opinion.
If I'm wrong i'll eat my own face and post it on youtube.
You're entitled to your own opinion.
1. Miller will not submit Shalorus BECAUSE HE WONT BE ABLE TO GET HIM TO THE GROUND. How can he submit him without getting the fight to the ground? A flying armbar?
2. Miller does have superior boxing skills but there is no way in hell he takes down Shalorus; his TDD and strength are far too overwhelming for Jim Miller.
3. I completely disagree. Kamal Shalorus was on Iran's OLYMPIC FREESTYLE SQUAD! He is literally one of the best wrestlers on earth, let alone in the UFC.
Yes Randy was also a top level guy, but he is old as hell now and Greco wrestling isnt as useful as freestyle in MMA.
Fitch, Kos, and Lesnar dont even belong in this conversation because they are all merely D-1 College wrestlers which is a joke compared to the level that Shalorus competed at.
GSP and Sonnen are debatable, Ill give you that. But still IMO Shalorus is the best, just watch his past fights and how easily he shrugs off takedown attempts and how easily he takes people down when he feels like it.
His biggest problem is that, unlike GSP, he lacks good striking to effectively set up his takedowns and also he is mentally stubborn and wants to "prove a point" by keeping the fight standing.
watch for the left straight
, and unlimited cardio from mr. miller.
kamal
is
so, so strong, and that makes this is a huge challenge, and a very risky fight for miller.
i am very nervous! all of my favourites are fighting tonight.
MMA Fanatic
Join Date: Mar 2011
Posts: 7
Im going for Shalorous by decision, this is yet another tough fight to predict tonight but i think he might be too strong for Miller.
MMA Fanatic
Join Date: Mar 2011
Location: canada
Posts: 38
I like this match up. I think Miller is a top five lightweight in the world right now but hes in for a tough test with Shalorous. Shalorous is a beast, he throws bombs, is very hard to take down and has vicious ground and pound. But I think Miller will be able to slightly out strike him and maybe catch him in a submission from the bottom. I predict a hard fought decision win for Miller or possibly a leg lock.
Banned
Join Date: Aug 2010
Location: Idaho
Posts: 2,848
I like both of the Miller brothers alot, and think that Jim is definitely a top-10. But I think he will lose to Shalorus tonight if The Prince of Persia is on his game.
What song did Miller come out to?
---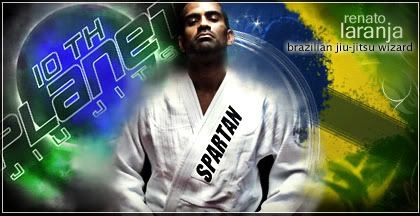 "You have a big word for a guy who don't have a gi right now." - Renato Laranja

Join Date: Apr 2010
Location: Gods country
Posts: 4,519
Loled at Sparta vs Persia. It must me destiny
Edit:CCR's Bad Moon Risen ftw
this shit should have been on the prelims
Light Heavyweight
Join Date: Nov 2008
Location: NC
Posts: 3,059
Kamal really doesnt put much hip into his punches
---
Attero Dominatus.
Currently Active Users Viewing This Thread: 1

(0 members and 1 guests)
Posting Rules

You may post new threads

You may post replies

You may not post attachments

You may not edit your posts

---

HTML code is Off

---