View Poll Results

: Which Card wil be Better?

129- St.Pierre v Shields
33
50.77%
130- Edgar Maynard 3
27
41.54%
Even(really.....)
5
7.69%
Voters: 65. You may not vote on this poll
As a big fan what can i say: GSP and Aldo on the same card!
Plus, the fight i am looking at almost as much as the title fights: MacDonald - Diaz. The Water Boy's return to action - i am so excited for that fight!
Plus Couture vs Machida and Henderson-Bocek!
129 all the way baby!
PS: still can't believe Thiago Alves is on the prelims! How stupid does that sound?! Honestly.
---
.
BELIEVE!
Quote:
130 for me, 129 has a more appealing main event for me but overall the 130 is better. In my opinion.
i concure
---
Rep Me...I Will Rep You Back!
Bantamweight
Join Date: Nov 2007
Posts: 626
129, easily imo.

GSP
Bendo
Jose Aldo

Three of my favorite fighters on the same card?!
MMA Fanatic
Join Date: Feb 2011
Posts: 18
I gotta go with 129.

I love them both, obviously, but when you show me two title fights in one night, I absolutely love it.

I have to say though, the WEC merger has done wonders for the competition of the UFC cards. The fact that Miguel Torres is in a preliminary is a bit of an injustice IMO, but still an INCREDIBLE statement to the diversity of talent the UFC has brought in.
---
Bantamweight- Urijah Faber
Featherweight- Jose Aldo
Lightweight- Frankie Edgar
Welterweight- Jon Fitch
Middleweight- Anderson Silva
Light Heavyweight- Jon Jones
Heavyweight- Brock Lesnar
Quote:
P.S.- how on earth did you not find that fight exciting after the 1st round? Frankie slamming the bigger wrestler? Fast paced? Close decision? Does someone need to get dropped each round for it to be exciting? I thought it was one of the better fights recently. And no doubt one of the better title fights of recent memory. Come to think of it I can't remember a better title fight other than maybe Silva-Sonnen...just for the way it ended.
No, but I put Maynard Edage in the same boat as Shogun Machida I. It was a great fight while it was happening and was really exciting, but after the fact on a second watch it just isn't the same. It's still a good fight, but not as exciting at all. A couple big events, Frankie getting rocked, the slam in the second, same as The couple flurries in Machida Shogun. It wasn't a bad fight, but after the second it was a lot of circle and jab and circle with a couple shots.
---
Think. It Ain't Illegal Yet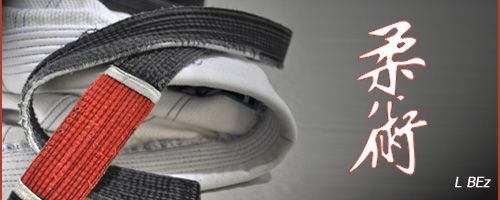 "Discipline Hurts Less Than Regret"
Bantamweight
Join Date: Jan 2011
Posts: 926
UFC 129, it really gives me more intrigue, and seems like its going to be one amped up night.
- I really think GSP vs Shields could actually be a close grappling match, and will have plenty of fans nervous that night. (Ones who dont want GSP to lose and then fight Silva)
- Aldo vs Hominick is going to be a battle, this could be a nice striking match. And its Aldo's UFC Debut.
- Couture vs Machida. If Machida is back to his old form, it could be one sided, plus it could be Couture's last fight, might as well see a legend walk off into the sunset with your own eyes.
- Henderson vs Bocek could be real nice, though I think this is going to be one sided, Bocek is losing.
- Nate Diaz vs Rory MacDonald. I really anticipate this one, might not be the biggest names but knowing both fighters, this could be a real scrap, early FOTN candidate. I expect this one to go everywhere, a real battle.
MMA Fanatic
Join Date: Mar 2011
Posts: 5
Quote:
130 edges it for me... Story/Alves and Torres/Pickett are two of the most insane pre-lims i have ever seen!
Who won?
130 by far, except for the main event.

On 129, besides the main event, all the other fights are either one sided, big names with losing streaks, or complete minnows.

130 is packed with fighters all of which are on hot streaks and very relevant to their divisions, with close fights to call. I mean Mir/Nelson, Stann/Santiago, Struve/Browne, Jackson/Hamill are all contender deciders.

Whereas 129 has Matyushenko Brilz which is fairly low on the relevancy scale to the title picture and probably a boring fight to boot. Watching Aldo tool guys is fun but Hominick is like zero threat to him. And Bocek/Bendo might have had some meaning in the WEC, but in the UFC's packed LW division these guys are years away from the title picture.

Not that I'm complaining, both are good solid cards with their share of entertaining figthers and I do love GSP clinics, I just think 130 is way better overall.
Currently Active Users Viewing This Thread: 1

(0 members and 1 guests)
Posting Rules

You may post new threads

You may post replies

You may not post attachments

You may not edit your posts

---

HTML code is Off

---