Of course he's not flashy, he's bringing back the old school, prototype power double. He's even more effective when he gets guys against the fence.

And his mat game isn't about ground and pound. It's about positional dominance and subs. A truly brilliant prospect.
---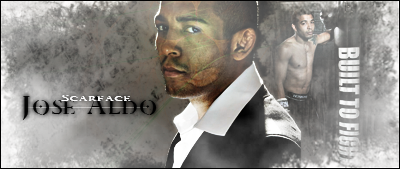 ---
Last edited by Roflcopter; 03-11-2011 at

03:41 PM

.
Getting to like Davis more and more. Fanboy application is completed but I haven't sent it yet.

Davis is a great wrestler who seems to have the kinesthetics, intelligence and attitude to embrace all aspects of the game and continue improving.

His base is always going to be wrestling, but you can hardly hold that against a fighter, and I really don't think his style is boring, not when he as applied it with such dominance (so far).
All traditional wrestlers are boring.

If he isn't punching someone in the face 50 times whilst leaving them concussed, or isn't kicking people in the face. He's boring. Obviously that's all there is to MMA, hitting people in the head and knocking them out....or I guess breaking their eyes.
---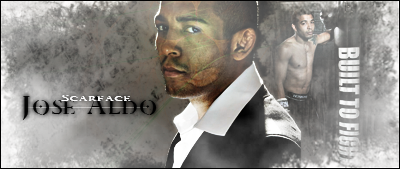 ---
Last edited by Roflcopter; 03-11-2011 at

04:14 PM

.
Guess you are right...man can improvise a one in a million type of submission(hammerlock from side mount) but it wasn't like it was flying or anything...so I am not imbressed by your perfor-mence.
---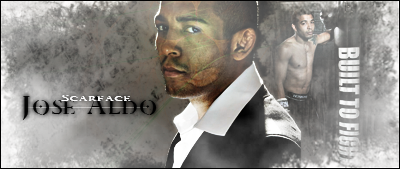 Davis is gonna dominate Nog, just like Brillz did, but more convincengly.

UD for him.
---
.
BELIEVE!
Wonderful interview, thanks for posting.
Davis is brilliant personality and very very respectful. Plus you can't fault that sense of humour
The best thing about it though is you know it's coming from a sincere place. There doesn't seem to be any sense of him saying what people want to here. He seems very genuine and I think his sense of humour and ability to poke fun at himself as well as have a knowing sense of how good he is is indicative of that. Kind of reminds me of Rashad in some sense.
I think it will be a hell of a battle vs Lil Nog as it's a classic experienced Lion vs The Young Buck. Davis via decision though as his athleticism will be the deciding factor. But won't be surprised to see Lil Nog get the nod.
Quote:
Ugh guy incognito you really showed your true colors in this thread, I guess you finally made the ignore list.



And IMO Davis' wins over Gustafsson and Stann are big. Brian Stann was the WEC LHW Champ and he's looked like a beast in most of his fights. Gustafsson is a sleeper, the dude has always been a monster and no-one has even come close to handling him like Phil Davis did. I doubt Gustafsson will lose to anyone until he's fighting top 5 guys.



People don't really know much about Diabate (the guy Gustafsson smashed recently), but his only losses since 2005 are to Shogun and Gustafsson. And Davis was leagues above him. If he gets a dominant victory over Rogerio I will be seriously impressed.
Well said.
Davis is definitely on my radar as a big up and comer. He's got the raw talent... now he has to step it up and take on the elite. Once he fine tunes everything (timing, speed, striking)... he'll be a force one day.
Edit- Not discrediting Stann or Gustafsson at all... both guys are great fighters with huge potential as well.
---
R.I.P. PRIDE FC

Fedor-Shogun-Overeem-Cro Cop-Silva-Gomi-Henderson-Jackson

2014 NPFFL

Jon Jones . Travis Browne . Demian Maia. Cain Velasquez. Fabricio Werdum
I can't see why anyone wouldn't like Phil Davis. He has the perfect attitude and mentality for the sport.

There's no question he'll be a top 10 LHW very soon and will probably stay that way for a long time. His interviews are refreshing, not the same cliches over and over.

Should be a good fight, I have Davis by UD.
Currently Active Users Viewing This Thread: 1

(0 members and 1 guests)
Posting Rules

You may post new threads

You may post replies

You may not post attachments

You may not edit your posts

---

HTML code is Off

---