128 loses Akiyama and Dan Miller takes his place
---
It's because of what happened in Japan, Miller was to be on the undercard vs Catone now he fights Marquardt and Catone needs a replacement:
Quote:
"Yoshihiro Akiyama will not be able to participate at UFC 128 due to the tragedy in Japan," said White.
http://www.ufc.com/news/ufc-128-fight-card-updates
Quote:
With portions of his home country in ruin from this week's tragic earthquake, Yoshihiro Akiyama has withdrawn from next week's UFC 128 event.

In his place steps New Jersey native Dan Miller (14-4 MMA, 5-3 UFC), who had been expected to fight on the evening's preliminary card but will not fight Nate Marquardt (30-10-2 MMA, 9-4 UFC).

UFC executives announced the change late Friday night.

"New Jersey native Dan Miller proves once again that he will fight anyone, anywhere, any time by agreeing to step up from the prelims to face Nate Marquardt," UFC president Dana White stated in an official release. "Marquardt has long been a top-10 ranked middleweight, and Miller jumped at the opportunity to face him."

UFC 128 takes place March 19 at the Prudential Center in Newark, N.J., and features a light heavyweight title match between champ Mauricio "Shogun" Rua and challenger Jon Jones.

Marquardt fights for the first time since a November loss to Yushin Okami that cost him a guaranteed shot at the title. Prior to the decision defeat, Marquardt went 5-2 in his seven fights since an unsuccessful bid to take champ Anderson Silva's title in 2007. He also lost a No. 1 contender's bout three fights ago to Chael Sonnen at UFC 109.

Miller is building steam after three consecutive losses put his octagon career in jeopardy. The older brother of UFC lightweight Jim Miller most recently dispatched Joe Doerksen by split decision at UFC 124, which followed a submission victory over Salter at UFC 118.

UFC brass did not announce if they will seek a replacement opponent for Catone.
http://mmajunkie.com/news/22803/yosh...-marquardt.mma
---

Join Date: Apr 2010
Location: Following The Path To Jesus Set By His Disciple Vitor Belfort
Posts: 5,111
Hopfully we will see akiyama vs wanderlei now.

early FOTY candidate right there.

also dans the man, he steps up all the time.
---
Dana's Twitter was just updated with

"Akiyama and his family are safe. He will be there for UFC 128."
---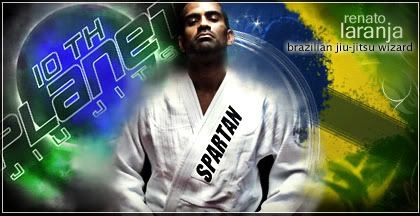 "You have a big word for a guy who don't have a gi right now." - Renato Laranja

Join Date: Apr 2010
Location: Following The Path To Jesus Set By His Disciple Vitor Belfort
Posts: 5,111
Damn. Sexiyamas gonna get his walking papers
---
A bit confused about what's happening here ... what an opportunity for Miller if it's true, but he has an extremely small chance of winning.
---
Thanks to limba for this AWESOME sig
Currently Active Users Viewing This Thread: 1

(0 members and 1 guests)
Posting Rules

You may post new threads

You may post replies

You may not post attachments

You may not edit your posts

---

HTML code is Off

---