Rashad wants Jackson to choose between him and Jones ?!
---
---
Fav Fighter : BJ Penn
Supporting :
Pettis , C. Miller , Nate Diaz
GSP , Kos
A. Silva , Munoz , Hendo
Wand , Shogun , Forrest , Thiago , Mousasi , Vera
Fedor , Big Nog , Brock , JDS , Del Rosario
Bantamweight
Join Date: Sep 2009
Posts: 651
And Jones is the one acting like a baby? Riiiggghhhtttt... More the reason to dislike Evans. This is screaming of jealousy from Evans. Why not talk this over in privacy between Jackson and Jones? Or save the stupid comments to the media after Jones is done challenging for the title? It seems like Evans wants to shift Jones' focus from his title shot or something. Real classless in my opinion.
LOL @ ... Now Suga has a sore butt to add to his list of injuries.
Hmmm I don't think that he does want Jackson to pick, because he's not getting picked.
---
Sig credit: MC
~ Lifetime Membership sponsored by RustyRenegade ~

Join Date: Mar 2010
Location: NC.
Posts: 9,815
Quote:
ďWhatís gonna happen is, the teamís are gonna split apart. If I know thereís a chance Iím training with Jon and Gregís training with Jon, Iím not gonna train with Greg any more, EVER again. Because I need my coach to always be able to coach me no matter who Iím gonna fight. If he canít do that, I donít feel that thereís a use for me having him as my coach.Ē
I can't watch the video but, I see nothing wrong with this quote. This is an intensely personal issue for these guys and why I'm against team mates being pushed into a fight. If it works for them and they can make each other money then great. If it causes an upheaval and disruption in the system that got them here then leave 'em alone, there are other fights.
edit: I posted this in another thread. Jackson doesn't want to corner either fighter. it's ust a mess. Hope you're all happy now.
---
Flyweight
Join Date: Mar 2010
Posts: 234
Rashad is blowing things out of proportion really quick
Flyweight
Join Date: Sep 2006
Posts: 299
Jackson: "Rashad- let me think long and hard about the answer and get back to you only after I have made the absolute best decison"- (1 ms later) "I'll take Jones.... nice knowing you, clean out your locker and don't let the door hit you in the a$$ on your way out."
Flyweight
Join Date: Mar 2010
Posts: 292
obviously you pick Jones!
not a good call for rashad
---
If a law is unjust, a man is not only right to disobey it, he is obligated to do so. ~ Thomas Jefferson
Sig by D.P.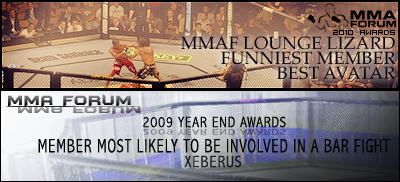 Heavyweight

Join Date: Sep 2007
Posts: 3,705
Rashad is a jerk, he respected Bones before so why is he acting like a douche before Jones' big moment.
Currently Active Users Viewing This Thread: 1

(0 members and 1 guests)
Posting Rules

You may post new threads

You may post replies

You may not post attachments

You may not edit your posts

---

HTML code is Off

---