Quote:
Ok well I suppose it would be possible for it to reach NFL-caliber popularity in the U.S., or NHL-caliber in Canada. Very small, but it is possible.

Soccer however, just watching highlights of cities reactions to wins in World Cup games, especially in South America....tells me it won't ever reach that type of insanity.
Thats the biggest thing that other sports like NFL, football etc. have on MMA, is that they are team games that represent their city, state or country. So yeah i think it would be almost impossible for MMA to reach the levels of a say a world cup, but those are individual events that are only contested once every four years that basically involes the whole world, even non-football fans watch because they are just watching for there country.
But soon a big MMA event will be on live TV almost every week of the year, and if the sport keeps growing like it has into other countrys like china, india etc. who know's? the UFC could be watched by 50, 100 or even 200+ million people every week, and i dont think its that far out of UFC's possiblities to do that.
On a Rampage

Join Date: May 2007
Posts: 1,845
The main difference is that the WWE manufactures it's product. It is built on new ideas, writing, and developing new talent. The UFC is completely different it is a sport. As long as the UFC has the best fighters the product remains entertaining. Also new stars are born naturally through winning. It's really like comparing Days of our Lives to the NFL.
There is no comparison between pro wrestling and MMA.

MMA lost its entertainment factor because most of the stars left and not enough new ones werer there to replace them, on top of they did a poor job of manufacturing new ones.

In MMA, stars are born from what they do in the cage, not backstage.

Secondly, I just don't like the article at all. It states the primary reason for the fall of WWE is because of MMA...and this statement is nothing short of ridiculous.

Pro wrestling has been on the decline long before MMA became a big deal.

Mainly due to a big generational gap, old fans left, and child/teen fans of Attitude era were alienated and stopped watching after the abrupt switch to PG. This basically left the demographics to little kids who they catered to with Super Cena who they focus on so greatly that they have almost no other stars. Even the other stars now, are mostly mid-card carry overs from Attitude on to maybe 2005ish. Edge, Randy Orton, Undertaker...that's about it.
---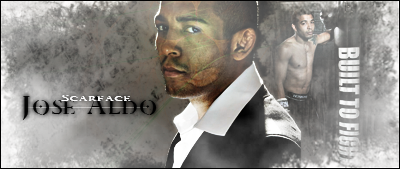 Quote:
Yeah, but like Dana says, fighting is in our DNA, always has been and always will be, almost everybody in the world has either been in a fight or stopped what they were doing to watch a fight in the street or whatever, we are fascinated by it. Fighting is recognised in all forms of cultures around the world, its just what humans do, so to say its wishful thinking? i dont know, i think MMA has huge potential to be the biggest sport on the planet.
I agree and then disagree , alot of people can enjoy fighting but there are more people repulsed by the idea and wont let their children view it , and Soccer / NFL is way too easily accessible MMA needs to be on cable TV.
---
Bisping Fan extraordinaire
Velasquez will be back
Globally it may be bigger than NFL, NBA, NHL but never will be bigger than Soccer. Soccer is still growing in terms of popularity, with many familys attending games. I have also noticed more black/asian guys at games now, something that was not present 15-25 years ago.

I cant see MMA being more popular than football, basketball, hockey, baseball in US though
---
Member of the Anti-Fitching Society. Stop Fitching and Fitchery in MMA now!
-------FREE CHARLIE Z-------
FFL
'Roudy' Ronda Rousey, Fabricio Werdum, Vyacheslav Vasilevsky, Eric Koch, Alexander Sarnovsky
Currently Active Users Viewing This Thread: 1

(0 members and 1 guests)
Posting Rules

You may post new threads

You may post replies

You may not post attachments

You may not edit your posts

---

HTML code is Off

---