Flyweight
Join Date: Feb 2007
Location: NWO
Posts: 327
screw angle he should fight ken
---
KDG
I really cant believe how many people actually think Angle would win this. If it stays standing Angle would get knocked out. But I dont see that happening I see Angle taking Frank down and then getting submitted.
Flyweight
Join Date: Nov 2006
Posts: 372
i think you all underrate Angle just because he's done WF. He's a champion wrestler, so almost no one will stop his take downs. Im sure he's got a bit of boxing experience, i mean why wouldnt you if your in the WF, i know its fake, but learning to box surely must help.

He wont be the best, but a bit of Muai Thai and BJJ and he could be fine.
He was asking for *****y rules last I heard, headbutts on the ground sorta' stuff. Just like the old days or Kerr and Coleman. That's the only way he can win.
Kurt Angle has said that he would have a tough time even making 205, and that a special weight division would have to be created for his fight. Shamrock fights at UFC, do you really think he'll be able to fight at OVER 205?

I don't see this fight ever happening.
Free Thinker
Join Date: Sep 2006
Location: In your closet!
Posts: 5,673
horrible idea. no matter how much of a gold medalist he is, or how much he restpects MMA, he made his choice. he's now, and forever will be, a pro wrestler. i know he's said that if MMA was what it is now when he was starting out he'd have went into MMA, but he didn't. having him fight is a bad idea for the sport. especially Frank SHamrock who is 100% terrible for the sport. he's a terrible sportsman, he overinflates himself like a boxer/pro wrestler, and he breaks rules! it's gimmick vs. gimmick!
No way Angle would fight MMA. Do you realize how many neck surgeries the guys been through. Its a stretch him doing pro wrestling let alone stepping into a real fight. If he got a Kevin Randleman on Fedoresc Slam he would be a parapelegic for sure. This is all talk I guarantee he will never step into a ring, octagon, circle, or whatever crackhead shape an organization can decide to have their fighters step into.
---
SugaRUSH!
Join Date: Jun 2006
Location: Surrey, Canada
Posts: 3,807
Frank via KO.
---
Support Mixed Martial Arts, not Ultimate Fighting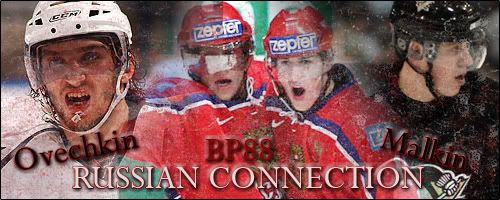 I don't like Angle much at all. I don't see him doing very well, I see him getting Knocked Out. Fun~!
Definetly agree that Angle wouldn't be a great MMA fighter, however he would bring over the Leftover Pro Wrestling market to the sport which will expand the sport even further.
Currently Active Users Viewing This Thread: 1

(0 members and 1 guests)
Posting Rules

You may post new threads

You may post replies

You may not post attachments

You may not edit your posts

---

HTML code is Off

---