Megaweight
Join Date: Mar 2007
Posts: 5,499
GSP via 3rd/4th round TKO
Couture via Decision
Henderson via KO/TKO
GSP
2nd Round TKO
Machida/Couture
Draw (leaning SLIGHTLY towards Machida... but it's pretty much a 50/50 fight imo
)
Henderson
UD
---

"There are three things all wise men fear: the sea in storm, a night with no moon, and the anger of a gentle man."
GSP by UD
Machida by TKO
Bocek by submission (there, I said it)
---
Rookie Hammer Squad 2015
Frankie Edgar - Dominick Cruz - Jorge Masvidal - Cat Zingano - Holly Holm
Quote:
GSP
2nd Round TKO
Machida/Couture
Draw (leaning SLIGHTLY towards Machida... but it's pretty much a 50/50 fight imo
)
Henderson
UD
Wow second round TKO? You think Shields is coming in heavily gassed then like he did for Kampmann.
---
WAR CIGANO
sig credit to
Limba
lobster train.
GSP via Jab
Machida via TKO
Bocek via Submission
I hope to god Shields wins but I don't see it happening
.
---
Will make predictions for credits. Please, I'm so broke.
GSP via TKO round 4
Couture via UD
Henderson via UD
---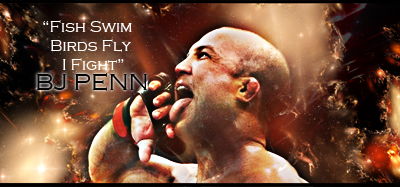 "If you get hit and it hurts hit him back you not knocked out yet."-Joe Doerksen
The Toxic Terrors (FFL)
Demetrious Johnson*Eduardo Dantas*Emanuel Newton*Will Brooks*Michael Page
Banned
Join Date: Oct 2009
Posts: 7,811
GSP TKO 3 Round
Machida via destroy mode 1 Round KO
Bocek via Submission late
Love Couture but will be pulling for Machida, he's on a slippery slope at the moment and another loss could really destroy him so i hope he can find his feet again, Couture's an absolute legend and a loss here wouldn't hurt him too much. Close close fight though IMO.
Flyweight
Join Date: Jul 2008
Posts: 294
GSP via TKO rd 4
Machida via KO rd 2
Henderson via UD
You're not terribly important to me

Join Date: Jul 2010
Location: Sell me this pen
Posts: 15,507
i dont understand how some are saying tko for gsp since gsp doesnt really have KO power and shields has a granite chin that can withstand dan henderson H bombs that feijao cant
---
Jim Norton
Nick Dipaolo
Dave Attell
Dave Chappelle
Bill Burr
Joey Diaz
Colin Quinn
Bob Kelly
Rich Vos
Patrice O'Neal
Louis CK
Currently Active Users Viewing This Thread: 1

(0 members and 1 guests)
Posting Rules

You may post new threads

You may post replies

You may not post attachments

You may not edit your posts

---

HTML code is Off

---