Kevin James MMA Training
---
This is quite old but i was listening to the Joe Rogan Podcast with Bas Rutten last night and they spoke about a movie that comedian and actor Kevin James is working on and how they've trained with him in the past and he's actually quite a solid martial artist, i decided to have a look for some videos of him and stumbled upon this.


Sorry if it's already been posted, i understand it is old.


---

---
Last edited by El Bresko; 04-04-2011 at

10:37 PM

.
YouTube Is blocked here at work so I cant comment on that, but I just wanted to mention that In one of the earlier "King of Queens" episodes Doug Is watching a UFC event.

This was way before MMA got mainstream, so yeah, Kevin Is a huge fan of the sport. And he's athletic as hell even for his size, so Im sure he's got some skills
---
I wonder if in the show he had to travel to see the event, since MMA is banned in NY.
---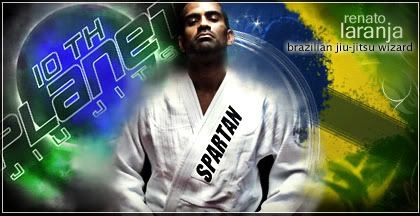 "You have a big word for a guy who don't have a gi right now." - Renato Laranja
GTF outta here...he can actually fight...lolz...lolz! They were going at it pretty hard.
I had the same injury (shoulder separation)...we're buddies...lolz! That's what happens when you weigh 300lbs and get DUMPED. His own weight went against em...lolz. That was pretty entertaining though.
Quote:
I wonder if in the show he had to travel to see the event, since MMA is banned in NY.
Ah, perhaps I should've mentioned.. It was on the TV
Not Doug actually going to a UFC event. Sry bout that
---
Kevin James is awesome. The Randy video was pretty good, showed some sparring and training and the golf stuff was hilarious.

Rampage went out so quick, the King of Queens is a powerhouse!

Quinton, Henderson, Frank Trigg and Randy have all guest stared in King of Queens as well, in an episode with a bar fight scene. It was awesome.
---

"There are three things all wise men fear: the sea in storm, a night with no moon, and the anger of a gentle man."


Old but for those who haven't seen it.
---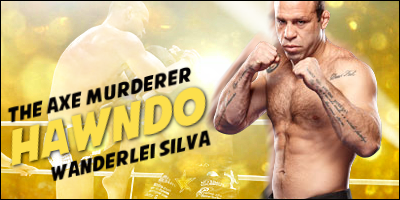 Thanks to Leakler for the sig
Seems a bit slow and sloppy tbh, but nice to see a celeb and fan that actually trains MMA. Dude's funny as hell too.
lol Kevin James is a bad man!
---
HW: Alistair "THE DEMOLITION MAN" Overeem
LHW: Machida - Hendo
MW: Bisping - Vitor - Cung Le
WW: Nick Diaz - Condit
LW: Nate Diaz - Maynard - Thomson
FW: Jose Aldo - Cub - Conor Mcgregor
BW: Miguel Angel Torres - Pickett
FLY: Uncle Creepy
Bas Rutten was also a bouncer one time who wouldn't let doug into the club and Doug later delivered a parcel to his apartment in the same episode
Currently Active Users Viewing This Thread: 1

(0 members and 1 guests)
Posting Rules

You may post new threads

You may post replies

You may not post attachments

You may not edit your posts

---

HTML code is Off

---