Cung Lee is nowhere near the UFC top 10 MW, let alone Anderson. His biggest wins are against an over the hill Shamrock and Scott Smith.

People seem to be confusing an entertaining style with a great fighter. Cung Lee is amazing to watch and his kicks are beautiful, but Anderson would savagely KO him in a round.
Bantamweight
Join Date: Jan 2011
Posts: 926
Why the hell does Cung Le even deserve to face Anderson Silva? I could see the reasoning for the other two, but Gus Johnson is losing his mind. Le would get destroyed easily.

Melendez vs Edgar is a tough one. I could see why most people would pick Melendez but im going to say Edgar would win, but it would be very very close. The action will be fast paced, but I think Edgar will usually pull of something nice here and there that makes him steal some rounds and edging Melendez.

Fedor will beat Henderson. Fedor would match up really well against Henderson due to both their slower methodical style of fighting. And Fedor is a small HW but he is a bigger LHW, so he should have a strength advantage. Fedor has been exposed, but I still think he could handle "all I got left is my H-Bomb" Henderson.
Featherweight
Join Date: Aug 2010
Location: Sydney
Posts: 1,099
Cung Le is past it now, his best days are behind him.

Jacare is now the MW champ anyways.

But to answer the topic I would take:

Anderson
Fedor
Edgar

Bring Alvarez to the UFC LW mix, he would top the lot of them.
Cung Le would get humiliated fighting Anderson. Anderson's way too good and way too fast. Everytime Cung throw's a kick Anderson would counter with a straight right to his jaw and drop him on his ass. The only way Cung gets out of the 1st is if he refuses to enagage. He has nothing that can threaten Silva.
Cung Le vs. Anderson Silva would be a fantastic fight to watch... until it ends in a Silva KO in about a minute.
---
vBookie Record: 16-9

Current vBookie Bets:

Quote:
Matt Lindland was doing pretty good against Fedor until Fedor grabbed the ropes. Don't count Dan out just don't bet the house.
Sometimes you're pretty delusional man.
---
WAR CIGANO
sig credit to
Limba
lobster train.
Lightweight
Join Date: May 2010
Location: Philippines
Posts: 1,669
I think if Anderson Silva is only allowed to do Capoeira dance/jump strikes, it could be a fight. Otherwise, Cung Lee goes lights out pretty quick.
Quote:
Anderson Silva would absolutely destroy Cung Le as would at least a half dozen UFC MW's. He is bigger and better. Cung Le is not even remotely that good.
Thank you. AS would wreck Cung Le.
A fight I want more than anything is Gil v Frankie - that would be an outright war, but I see Frankie outpointing him en route to a UD.
Hendo v Fedor would be sick, just because I'd like to see Fedor down at 205. Wouldn't be surprised to see him beat Hendo either.
---
Thanks to limba for this AWESOME sig
Quote:
Sometimes you're pretty delusional man.
Why? Linland landed a couple punched, clinched up got a body lock and was taking Fedor down when Fedor grabbed the ropes and used them to pull himself and end up on top. It was short but Lindland looked better than some larger opponents.
---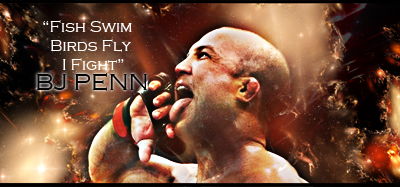 "If you get hit and it hurts hit him back you not knocked out yet."-Joe Doerksen
The Toxic Terrors (FFL)
Demetrious Johnson*Eduardo Dantas*Emanuel Newton*Will Brooks*Michael Page
I'd much rather see Anderson VS Jacare.
---
_RIVALS TOP 10

ANDERSON "THE SPIDER" SILVA
JAKE SHIELDS
NICK DIAZ
EDDIE ALVAREZ
JUNIOR "CIGANO" DOS SANTOS
GILBERT MELENDEZ
MAMED "THE CANNIBAL" KHALIDOV
HECTOR "SHANGO" LOMBARD
CAIN VELASQUEZ
GEGARD "THE DREAM CATCHER" MOUSASI

Currently Active Users Viewing This Thread: 1

(0 members and 1 guests)
Posting Rules

You may post new threads

You may post replies

You may not post attachments

You may not edit your posts

---

HTML code is Off

---