View Poll Results

: Better chance at pulling off the upset?

Matt Lindland
2
13.33%
Matt Serra
13
86.67%
Voters: 15. You may not vote on this poll
Megaweight

Join Date: Apr 2006
Location: Everett, MA
Posts: 5,961
Better chance at winning Serra or Lindland?
---
Who has the better chance at pulling off the upset. Serra against GSP or Lindland against Fedor?? I gotta go with Serra because a great submission guy always has a chance.
---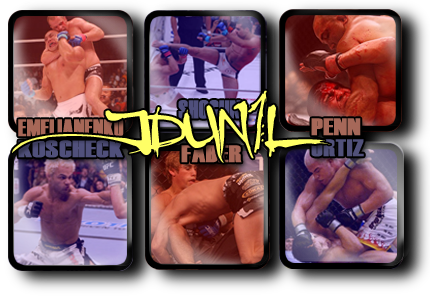 Mancrushes
1.Shogun
2.BJ
3.Fedor
4.Kos
5.GSP
Im in Porno's
Neither Serra nor Linlamd will win, but Serra's chances are better, though highly improbable.
Definetly Serra's chances. Fedor is just to big and to good for Lindland.
---
This is a no brainer. Were talking about the best pound for pound fighters chances against a guy two weights below him and maybe a top five pound for pound fighter against a guy his own weight. The answer is Serra.
Megaweight

Join Date: Apr 2006
Location: Everett, MA
Posts: 5,961
Serra is far from a can and he has a chance but if BJ cant submit GSP than Matt probably wont either. After this fight you will see Serra move down to 155.
---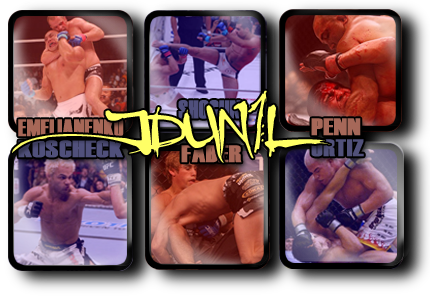 Mancrushes
1.Shogun
2.BJ
3.Fedor
4.Kos
5.GSP
Im in Porno's
Obviously the answere is Serra, Because Fedor is the best fighter in the world and Lindland has absolutley no chance. The gap of dominance is bigger between lindland and fedor than gsp and serra.
Is that seriously the best they can come up with for Fedor? its a joke, Lindland is climbing 2 weight classes to take on the Best heavyweight in the world, THAT MAKES SENSE....
Welterweight
Join Date: Nov 2006
Location: Toronto, ON
Posts: 2,449
Serra has the better chance, but Lindland has the bigger balls.
Don't quote me on this and don't think I'll defend this in any way but....Lindland might take Fedor to decision. And if Fedor doesnt come prepared Matt might squeeze out a splitter.
Once again, I'm just talking crazy here - and I voted Serra.
Quote:
Originally Posted by Rated
Serra has the better chance, but Lindland has the bigger balls.
Good point.
I'm going to go with Lindland, but before you start attacking me, here is my logic.
Lindland is only about 207 pounds regularly, as he will be for the fight with Fedor. The size gap is about 25 pounds.
Serra probably walks around at 171, maybe 172. GSP is reportedly 195 pounds before he starts slimming down for a fight, so it's roughly the same size difference.
Now let's look at the quality of fighter.
Lindland is, probably by far, the #1 Middleweight in the world. He's even a top ten fighter when he fights at his natural weight of lightheavyweight. Hell, Rampage barely beat him.
On the other hand, I have a hard time even saying that I think Serra is a top ten lightweight. I've got 15 guys in the lightweight division that I think could kick his ass, not just Sherk and BJ. At 170 pounds, I can't even seem him as a top 20 guy. But that's just my opinion.
As far as the matchup goes, GSP is probably better standing and on the ground in terms of an MMA style matchup. His striking on the ground is a world better than Serra's, even if he's BJJ isn't. On the feet, the fight is ridiculously in favor of GSP. I see GSP getting a TKO standing or on the ground.
With Lindland/Fedor, Lindland is outclassed in both places too, but I think he has a chance at being able to neutralize Fedor's brutal striking if he manages to get Fedor on his back. (That's a big if, but Lindland is an Olympic level wrestler) I also think that Lindland has the posibility of getting a legit cut and ending the fight with a doctor stoppage. That's really the only way I see Lindland stopping, or even winning, the fight.
Lindland is also, I believe, taller than Fedor. Even though he is at a huge strength and power disadvantage, as well as an arguable speed disadvantage, he can always do his best to exploit his reach. Will he be able to do that with Fedor, probably not, but it's a possible approach and if he can work it for the whole fight he might be able to pull out a back-peddling decision.
So that's my logic. They're both going to lose, but Lindland has the best chance of getting lucky. Serra is just f*cked.
---
Sig by Toxic

Barnett - Toquinho -Werdum - "Nurmie"
Z. Gurgel - Morango - Rocha - Tiequan
Currently Active Users Viewing This Thread: 1

(0 members and 1 guests)
Posting Rules

You may post new threads

You may post replies

You may not post attachments

You may not edit your posts

---

HTML code is Off

---