Quote:
Originally Posted by
morninglightmt
View Post
This is how I remember the fight
Its easy to pick out single moments from any fight that highlight the best parts of any individual fighter, try watching the entire fight because it tells a completely different story, for every 1 single point scoring moment you can fight for Wandy you can find 3 for Bisping.
What actually happened was Bisping won the 1st easily, the second was very close again Bisping was edging a lead right up to the guillotine at the end which you could argue stole the round for Wandy so its 19/19 on score at this point at best for Wandy.
3rd round again was a totally one sided affair in favor of Bisaping, Wandy had a few moments where he was going evan par with Bisping but then Bisping would take the upper hand again with his stick and move and by the time the fight was in the last 30 seconds Bisping was so far in front that Wandys only legit way to win was to finish, then in the last 10 seconds he went for that finish he failed to achieve and it should of been a 10/9 round in favor of Bisping which should have won Bisping a 29/28 decision, but no the judges competly decided to overturn 4.50 of the round in favor of a 10 second period right at the very end.
Respect to Wandy tho he showed a lot of heart and had his moments against a superior opponent but no way should he had won the decision.
---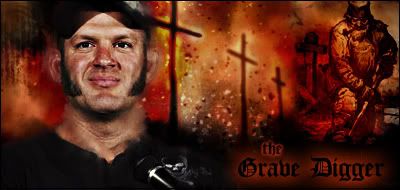 Quote:
So what you're saying is you dont consider Hendo Ko'ing Babalu & Feijao "skills" , Melendez beating Kawajiri & Aoki also not "skills" , Brock beating 3 Former Champions not "skills" , but Overeem beating rogers "SKILLS" ... Okkkkkkk .......
That was a dumb post, no none of those are skills those are achievements even a child knows that. Based on how Overeem handled B level opponents I predict how he would fare against better ones. Its a guessing game but until they actually fight you can NEVER know. For example he beat Rogers much easier then Fedor did. That doesnt mean he would actually beat Fedor, but it gives reason to rank him high.
Quote:
Originally Posted by
KillerShark1985
View Post
Maybe thats how the Wandy vs Bisping fight went down in your dreams but it is nothing like what actually happed.

Bisping was caught in a guillotine at the end of the second and was dropped at the end of the 3rd although that shot did not hurt him half as bad as most make out, but that accounted for only a total of less than 1 minute of the fight, the other 14 mins of that fight was Bisping getting the better of Silva throughout the entire fight.
So basically sonnen should now be the champion and be declared a winner in that fight because he was beating Anderson for 5 rounds except that minute he got submitted? I know wanderlei didnt finish bisping, but bisping didnt do ANYTHING significant to wanderlei. If anything it proved pride guys arent completely washed up and can beat ufc posterboys. get out dude.
---
Following: Cain , JDS, Werdum, Shogun, Machida, Weidman, Pettis, Aldo, Melendez
Currently Active Users Viewing This Thread: 1

(0 members and 1 guests)
Posting Rules

You may post new threads

You may post replies

You may not post attachments

You may not edit your posts

---

HTML code is Off

---