If they got Silva to the ground they would probably win.
---
Hard work is the only real PED.
Prospects -- Doo Hoo Choi, Ashlee Evans Smith, Mickey Gall, Sage Northcutt, Thomas Almeida, Yair Rodriguez, Lorenz Larkin, Robert Whittaker
They both would beat him. Granted it would be in a boring and unimpressive fashion but they would beat Silva nonetheless.
---
Will make predictions for credits. Please, I'm so broke.
Laughable? Don't know much about MMA I take it.
It's true they both can beat em utilizing their grappling and takedowns, but there's a flip side to the coin.

Can Anderson beat them?
Quote:
It's true they both can beat em utilizing their grappling and takedowns, but there's a flip side to the coin.

Can Anderson beat them?
Sure. If Andy worked his ass off on keeping distance, TDD, and knee counters he could put them to sleep on their way in. I would still bet every single credit I have and a lot of real money on GSP if that fight ever happens.
I think both of them would beat Silva. Both by decision tho. Actually I agree with some earlier posters that Shields has the perfect style to beat Silva.
I still think GSP will dominate Shields tho, but I actually placed a small bet on Shields @ 4.50 and to me thats great odds even tho I think he will lose.
---
Bantamweight
Join Date: Mar 2010
Posts: 786
Shields has a good chin. I'd actually put Shields ahead of GSP if they were to face Silva, because Shields won't even think about striking. He'll just charge in like a zombie and go for the TD.
I think shields has a better chance at beating silva than gsp. That being said I'd see gsp beating anderson as well.
---
If a law is unjust, a man is not only right to disobey it, he is obligated to do so. ~ Thomas Jefferson
Sig by D.P.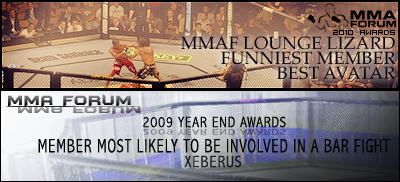 Heavyweight

Join Date: Sep 2007
Posts: 3,705
Honestly, if either GSP or Shields were facing Silva today, I would pick either of them to get the win. Anderson's biggest weakness is his TDD and I have no doubt that both GSP/Shields would be able to secure a TD.

The thing about these two fighters is that they both have really good submission defense, so they wouldn't get getting caught in a triangle at the last minute.

Thats not to say Anderson has no chance, I would just favor these two fighters over him on that night.
GSP is a coward.

I find it hilarious that he couldn't talk about Anderson at all, basically did and said everything he could for Dana to downplay the superfight which he was pretty much set on making, then days after Okami-Silva is booked as a result of GSP's apprehensiveness, all of a sudden he can beat GSP?

Yeah, whatever.


As for Shields, far from an iron chin. It is solid, but he's been stopped before, he's been rocked many times over as well. Anderson is not Dan Henderson...he would finish the job. Period. Always has.
---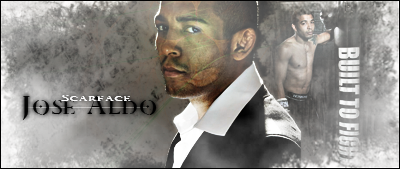 Currently Active Users Viewing This Thread: 1

(0 members and 1 guests)
Posting Rules

You may post new threads

You may post replies

You may not post attachments

You may not edit your posts

---

HTML code is Off

---