Quote:
I heard he's doing it to improve his speed, technique and cardio. I haven't seen any confirmed sources so it's hard to tell though. I'd assume it's permanent since he's been getting smaller and smaller since the Carwin fight.
I thought he was getting smaller since the second Mir fight.
---
The Reigning, Defending, Undisputed MMAFNPFFL Grand Master Champion of The Universe!!!
I think he looks pretty healthy and I have a feeling he's just working his stand up a lot more and realizing advantages to being a quicker fighter. He's still a massive dude.
He needs to, his has visibly slowed down in all of his fights that didn't end in the first. That huge size means nothing if you can't pick your ass up off the stool after a few rounds.
---
Think. It Ain't Illegal Yet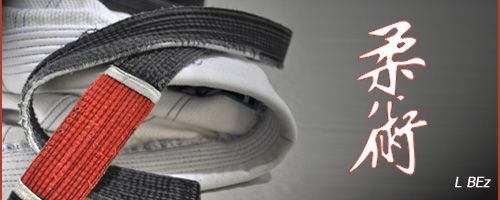 "Discipline Hurts Less Than Regret"
Quote:
How do you know he was "poisoning himself slowly" every day? What was he eating that was so bad?
It showed his diet on UFC Primetime or it may have been all access. His diet was extremly calorie dense with lots of sugar and bad fat. He would eat burger and fries or some other unhealthy equivalent every day. To be that big and that active your calorie intake needs to be massive, which can be done eating healthily but is a damn side easier if you eat unhealthy food. Bobby Lashley is another example of an enormous guy who eats badly. I watched an interview where he said he eats several Wendy's (I am english so I assume that is a US fast food place) burgers every day.
I think Brock is finally tuning his body to be a mma fighter. Most fighters tend to be on the mesomorphic/ectomorphic side of the scale. Massive muscles are great for five minute fights or less, but tough to keep going in longer fights. Can't wait to see him against Dos Santos!
---
Proper preparation + a split second hesitation = total domination.
Join Date: Oct 2009
Location: Ohio
Posts: 2,719
He definitely looks a lot smaller on TUF than I've ever seen him in an interview when not cutting for a fight. That's definitely a good thing, and it may be the result of a more balanced diet, or just less muscle/strength building and more cardiovascular conditioning.

Either way he'll be a better conditioned fighter with less mass to carry around, and a deeper gas tank. However, none of that matter if he doesn't have any stand up skills. He still won't be able to hold onto the belt unless he fixes that hole in his game, he won't even be able to get it from Velasquez without filling that hole.
---
Sig courtesy of that photo-matic magician limba
Quote:
I went out the way that I fight. I went out on my shield. Thatís it. Done. --Chuck Liddell
Quote:
My goal is to end my opponent --Carlos Condit
He lost weight because he stopped shooting deers and eating them, straight after.
---
.
BELIEVE!
Quote:
I'm probably screwed too then. I pretty much eat meat and potatoes save the bananas i sometimes put on my cereal in the morning lol.
me too, then again... my GF loves my biceps and pecs so I don't care. :P
EDIT: I don't care since I don't hace to fight for food. :P
---

Fedor, Mir, Lytle, Serra, Hendo, Chuck, Minowaman, Maynard, Forrest, Hunt
Pickett, Cerrone, Matt Brown, Bisping, Weidman, Barnett, Lawler


Bantamweight
Join Date: Feb 2010
Posts: 915
Thick jaw/chin/neck is classic side effect of HGH/testosterone overuse. I may catch hell for it but imo I think he's cut way down on his "meds".
There is a good size for everyone. I've been bigger and stronger, and that was fine for a time but it slowed me down, made me tire faster. I think it may be better for him.
---
If a law is unjust, a man is not only right to disobey it, he is obligated to do so. ~ Thomas Jefferson
Sig by D.P.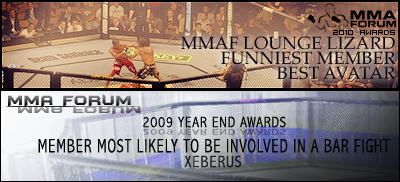 Currently Active Users Viewing This Thread: 1

(0 members and 1 guests)
Posting Rules

You may post new threads

You may post replies

You may not post attachments

You may not edit your posts

---

HTML code is Off

---