Nate Marquardt Officially Granted Title Shot
---
Quote:
UFC president Dana White has made good on a promise. Undefeated middleweight contender Nate Marquardt (25-6-2 MMA, 4-0 UFC) has been granted a title shot with current UFC middleweight champion Anderson Silva (17-4, MMA, 3-0 UFC), according to a very reliable UFCjunkie.com source close to one of the fighters.

The title shot is expected to take place in June — possibly at UFC 72 — on a card that might also feature the much-anticipated rubber match of Georges St. Pierre vs. Matt Hughes (assuming St. Pierre successfully defends his title against Matt Serra at UFC 69).

In a post-UFC Fight Night 8 press conference, White promised that Marquardt would get a title shot sometime in 2007. The announcement came after Marquardt's dominating unanimous-decision victory over Dean Lister. The bout was originally billed as the night's main event but didn't even end up making the televised portion of the broadcast. (At the time, a UFCjunkie.com source told us the decision was Spike TV's and not the UFC's.)

The 27-year-old Marquardt, who trains with both the Team Jackson and High Altitude camps, is a seven-time King of Pancrase champion who joined the UFC in 2005. In his UFC debut, he posted a unanimous-decision victory over Ivan Salaverry at UFC Fight Night 1. He followed up that win with another unanimous-decision victory over Joe Doerksen (UFC 58) and a second-round submission victory over Crafton Wallace at the "Ortiz vs. Shamrock III" Spike TV special.

Although Marquardt likely earned the title shot on merit alone, he had the added benefit of being scheduled perfectly. Marquardt fought on Jan. 25, and Silva on Feb. 3. The other top middleweight contenders — Rich Franklin, Mike Swick and Jason MacDonald, for example — will all be tied up with bouts in March and April. That would leave them little time to recover for a June fight with Silva.

Regardless, this bout will surely be the toughest test that Marquardt has faced to date in the UFC.

Silva, who defeated Chris Leben with a first-round KO in his UFC debut (UFC Fight Night 5), went on to defeat Rich Franklin at UFC 64 to win the middleweight belt. The victory — a first-round TKO — was shocking to many UFC fans, who seemed to consider Franklin largely invincible.

In his most recent fight, Silva easily defeated Travis Lutter with a second-round submission at UFC 67.

If there were one lesson future opponents could have learned from the fight, it's that fighters should be careful not to disrespect Silva. Lutter, after all, failed to make weight for the fight (which forced the UFC to change it to a non-title bout), and immediately afterward, Silva said that Lutter had disrespected himself, the UFC, and perhaps most importantly, Silva himself.

Silva appeared to vent his anger quite clearly in the next day's fight.

In any manner, UFCjunkie.com will report additional information about this bout as it becomes known.
Sounds good, can't wait for this fight. Although I don't see Marquardt pulling it out, stranger things have happened.
Amatuer
Join Date: Jan 2007
Posts: 108
Quote:
Originally Posted by nickman9000
He deserves a shot, but thats all it really is. No way in hell.
Nate Marquardt will win
You have to understand and appreciate his background in Martial Arts. I think this fight will go 4 rounds and will be the fight of the night. Nate Marquardt will win by submission
I can't wait for this one
Flyweight
Join Date: Feb 2007
Location: NWO
Posts: 327
I have never really sen nate fight. Is he a striker? How is his ground game. Is he a good wrestler?
---
KDG
attention whore
Join Date: Oct 2006
Location: Branson, Missouri
Posts: 14,445
He's good in all categories to be honest. He doesn't have the precision of Anderson Silva standup wise, but Nate can avoid Silva's subs on the ground, and ride him out for the decision.

I think Nate can win this.
---
SugaRUSH!
Join Date: Jun 2006
Location: Surrey, Canada
Posts: 3,807
Nate sure as hell does have a chance of winning this, put I am going to wait until MMAWeekly reports it before I go about breaking this down and debating.
---
Support Mixed Martial Arts, not Ultimate Fighting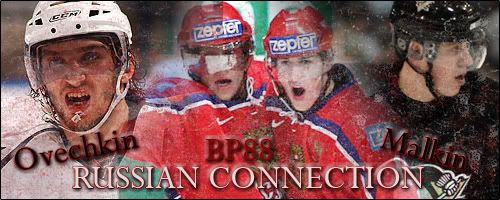 Amatuer
Join Date: Sep 2006
Posts: 133
I've only seen one of Marquardt's fights. The one where he breaks the guys arm on a throw. It's hard to tell what type of fight we're going to have because it looks like we got two completely different fighters. Silva seems way more technical, great striking and great submissions, where as Nate seems like more of the wrestler/ freestyle fighter. I'm going to have to follow the crowd and say Silva takes this.
---
Favorite Fighters
LW: BJ PENN & Roger Huerta
WW: Jon Fitch
MW: Rich Franklin
LHW: Tito Ortiz
HW: Fedor Emelianenko & Randy Couture
Megaweight
Join Date: Nov 2006
Location: Kansas City, Missouri
Posts: 5,148
nate has a really good chance in this one. he's not the greatest striker but he can nuetralize what silva does on the ground if it goes there. but really, in silva's first real defense, i think he'll take it. i'm happy for nate though, he deserves this.
---
Quote:
Originally Posted by Damone
He's good in all categories to be honest. He doesn't have the precision of Anderson Silva standup wise, but Nate can avoid Silva's subs on the ground, and ride him out for the decision.

I think Nate can win this.
You said it better than I would have. If he can avoid and ride him out for the decision. I don't think he will.
I am really glad that nate is gonna get his shot, i think he stands a chance but not much of one at pulling this out. If it goes to the ground it will be a war but if it stays on the feet it wont last long. I gotta go with my man spider on this
---
Favorite Fighters
Anderson Silva (MW)
Randy Couture (HW)
Quinton "Rampage" Jackson (LHW)
Roger Huerta (LW)
Karo Parisyan (WW)
NATE MARQUARDT= NEW UFC CHAMPION!!!!

I have said this before Anderson exposed himself against Lutter and is going to be taken down and beat up throughout this entire fight. I hope Anderson enjoyed being champion.

From peoples comments they must not know a lot about Marquardt. He has excellent hands and a excellent ground game. He will take Anderson down at will. And GnP him. It will be a GnP stoppage or a decision win for Marquardt.

Remember this post.
Currently Active Users Viewing This Thread: 1

(0 members and 1 guests)
Posting Rules

You may post new threads

You may post replies

You may not post attachments

You may not edit your posts

---

HTML code is Off

---