Heavyweight

Join Date: Sep 2007
Posts: 3,705
The odyssey of Chael Sonnen continues.
---
Quote:
A hearing for the onetime UFC middleweight contender at a Nevada State Athletic Commission meeting on April 27 has been postponed until mid-May, NSAC Executive Director Keith Kizer told MMAjunkie.com (
www.mmajunkie.com
).
A source close to the fighter's camp told MMAjunkie.com that the delay comes not from Sonnen but his federal probation officer, who has denied him permission to enter Clark County as part of a mandate to keep convicted felons out of the county for the Laughlin River Run, an annual motorcycle rally that's in its past seen violence from rival motorcycle clubs.
Earlier this month, Sonnen was sentenced by a federal judge to two years of probation and a $10,000 fine for his role in a fraudulent real-estate deal. His real-estate license also was revoked as a condition of a plea bargain he struck with prosecutors.
However impossible it would be for Sonnen to cause trouble at a motorcycle rally, it appears he's been caught up in a preemptive step by federal law enforcement to avoid such an incident as the brawl at a 2002 rally that left dead three bikers from the Mongols and Hells Angles.
Kizer today confirmed the delay but didn't specify the exact reason. Sonnen and his reps weren't available for comment.
This past month, Sonnen met with the NSAC in an informal meeting to address statements he had made to the California State Athletic Commission regarding his used of prescribed testosterone. Prior to his UFC 117 title loss in 2010, Sonnen verbally disclosed the usage but failed to include it in his pre-fight medical paperwork, which resulted in a six-month suspension that recently expired.
The informal NSAC meeting, which included UFC officials, also focused on what Sonnen could expect if he applied for a second's (cornerman's) license that would allow him to coach "The Ultimate Fighter 14." The meeting was not deemed a success by Kizer, who called into question Sonnen's claim that he (Kizer) had approved the use of testosterone prior to Sonnen's fight with Nate Marquardt at UFC 109.
"His point was, 'Well, you and I have never talked before right now, but I don't think I lied,'" Kizer said. "Then he gave some very strange story and claimed, 'My manager and you talked about therapeutic exemptions, and therefore, I just used the wrong word. I should have said 'my' instead of 'I.' As in 'my manager' instead of 'I.'
"I was very straight with him, saying, 'That's a ridiculous explanation.'"
Shortly thereafter UFC president Dana White told MMAjunkie.com that Sonnen is unlikely to be chosen as a coach for "TUF 14." Sonnen and Brit Michael Bisping, who served as a coach on "TUF 9," were widely rumored to be in the running for the positions.
Although he later admitted that he misspoke to the California commission regarding claims that he had approval from the NSAC to use testosterone, Sonnen likely will answer similar questions as those from Kizer when he faces the commission in May, and the proceedings will be on the record. A majority vote from the NSAC in his favor would mean Sonnen will be allowed to fight in the state of Nevada, as well as corner other fighters.
"If they have any questions for me, that's fine," Kizer previously said. "For the most part, I just want to give [the commission] the facts and information, and go from there."
This time its the probation officer.
lol convicted felon.

Seems almost ridiculous considering his punishment, but the ramifications will go beyond this.

It'll be hell for him to get working visas now as well.

I wouldn't expect to see him on any Canadian cards anytime soon.
---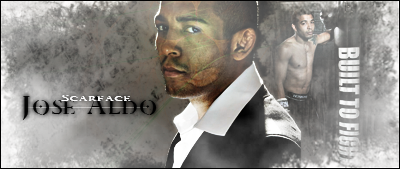 Featherweight
Join Date: Aug 2009
Posts: 1,297
Chael is the epitome of an oxymoron.
Chael Sonnen is the most exciting MMA fighter alive.
---
Bisping Fan extraordinaire
Velasquez will be back
Banned
Join Date: Oct 2009
Posts: 7,811
Quote:
Originally Posted by
Sambo de Amigo
View Post
Chael Sonnen is the most exciting MMA fighter alive.
Is that your honest opinion? A guy who can't finish a single fight?
Heavyweight

Join Date: Sep 2007
Posts: 3,705
I have no problem with wrestlers who utilize the ground game, I just want them to be active and try to pass, and throw something else besides 2 inch elbows/punches. Chael Sonnen inflicts no damage on the ground and just keeps busy so the ref wont stand them up.

When GSP/Shields take it to the ground, or even others, they are constantly looking to pass or go for a submission. Chael does neither.
screw chael sonnen. thief, liar, cheater.
---
Everybody good, plenty of slaves for my robot colony?
Quote:
thief, liar, cheater.
Agree. Agree. Agree.
But I still LOVE watching the guy fight.
---
Thanks to limba for this AWESOME sig
As entertaining as it was to see this tool have to eat his own words after talking so much shit on Silva, I really don't care to ever see this tard LnP his way to UD ever again.
Thank god for this. It makes me happy to see that sometimes justice is done.
I really despice the kind of person Sonnen is and sadly this category of criminal gets away with it while the normal "street-criminals" take all the shit. It's good to see that an ex politican & real estate fraud can get punished as well.
---
Currently Active Users Viewing This Thread: 1

(0 members and 1 guests)
Posting Rules

You may post new threads

You may post replies

You may not post attachments

You may not edit your posts

---

HTML code is Off

---