Simply put, NO, Hendo would not be the man to dethrone Jones. If not for that sledgehammer right hand, Hendo's stand up would be mediocre at best. Besides, Hendo could not get close enough to land that slow pitch overhand, giving up over 10 inches in reach. Jones is more dynamic anywhere this fight goes. Standing, Hendo - Overhand right, Jones - anything he wants to throw. Clinch, this is close, since both have world class Greco, but I'm gonna go with Jones because he actually uses throws now, and I don't think I've seen Hendo successfully throw anyone since pride. Ground, this'd have to be Jones also, cuz if the Wrestling was even, Jones has submissions, Hendo doesn't, or at least doesn't use them, at all, ever. Again, No Hendo is not the answer to Jon Jones.
Quote:
God I hate the SF announce team. I have an urge to ban you just for calling it the H bomb.
Yeah I prefer the vintage Pride "Hendo-Hop."
---
WAR CIGANO
sig credit to
Limba
lobster train.
Bantamweight
Join Date: Feb 2010
Posts: 915
Quote:
Jon Jones looks unstoppable right now but I personally think Hendo could be the man to de-thrown him. If u look at it on the feet Jones probably has the more exciting and diverse game but Hendo has one punch ko power and Jones Greco wrestling his is strongest and Hendo was olympic level in Greco. The only place I see Jones having a real advantage is submissions and he has to get him down first
Anything's possible but I think JBJ would out-quick Hendo on the feet and on the ground for an easy W.
Quote:
And yeah I think Dan could stuff Jones.
Mmmm nah man I don't see that happening at all. I see Jones destroying Hendo everywhere ... but I would love to be mistaken.
---
Thanks to limba for this AWESOME sig
No.

Henderson is very small compared to Jones , alot slower , his reach is smaller , Jones has better TD's believe it or not , Jones has a better top game.

Thats all you need to know and that Dan is like 40 years old now.
---
Bisping Fan extraordinaire
Velasquez will be back
No way. Hendo is not offensive enough off his back against really good wrestlers. If Shields can control him for 5 whole rounds I'm willing to bet that Jones would have no problem too.
Seriously. You really think that if a MW/WW can control, Henderson a LHW/HW, who has never been anything BUT dominant in wrestling, can't?

And that's just wrestling. Henderson has ONE weapon to beat Jones, the right hand, and he's not getting anywhere near Jones chin with that reach.

Some threads man....
Hnederson has got to be one of the most successful unskilled fighters out there. His wrestling is good but he doesn't seem to be able to use it as well as other top wrestlers, his top game is mediocre at best, his striking is bad and he's not much good off his back.

He's got to where he is through a wrestling base, being able to throw sloppy punches very hard and having a head that can be punched without being effected much.

There's really not much skill involved, he's just a really really tough guy with strength, power and a really hard head.

He's far too small for Jones. Dan can only put fighters on the mat when he gets in close and can get greco roman on them, but how's he going to do tha against stretch? And even if he does, Jones' wrestling is greco roman influenced anyway, and it's in the clinch that he's most dangerous. He throws and trips guys in such an unorthadox way, Hendo would have no answer for that. Hammill is a brute of a wrestler, but strength and wrestling goes out the window when a guy as big as Jones wraps those long arms around your neck and swipes your feet from under you.

Rashad has more of a chnce than Hendo, because he has a good shot which he can set up well.

Don't be surprised if Rashad does well against Jones, because we haven't seen someone with that sort of explosive shot face him, then we'll see what Jones is made of. Machida could also be a test because he'd be much harder to hit than Shogun was.
Yeah, Hendo has some of the worst wrestling I've ever seen from a guy with a supposed high level wrestling base.

A literal laundry list of fighters have taken him down, and just as many have controlled him there.
Rampage, and Shields are the two best wrestlers he's faced and they got him down without any trouble.

Some weren't even wrestlers, like Ninja Rua, Arona, Big Nog and Roussimar Palhares who picked him up and slammed him.

And that's just off the top of my head. I believe Bustamante got him down as well.
---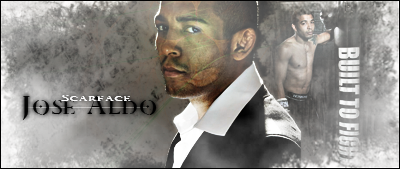 Quote:
God I hate the SF announce team. I have an urge to ban you just for calling it the H bomb.
Haha, yeah I'm not big on them either, but I can't help but love it every time Hendo KO's someone. Mauro freaks out and loses it.
His reaction to the Babalu KO is priceless, I'd hate to see him call a Jones/Hendo fight.
Currently Active Users Viewing This Thread: 1

(0 members and 1 guests)
Posting Rules

You may post new threads

You may post replies

You may not post attachments

You may not edit your posts

---

HTML code is Off

---