Been saying that literally since Jones won the title.
---
Think. It Ain't Illegal Yet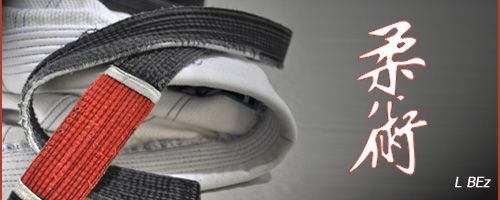 "Discipline Hurts Less Than Regret"
Flyweight
Join Date: Jun 2009
Location: England
Posts: 453
No chance. Jones is far to athletic and his reach advantage would be monumental in this fight.

Hendo is not the guy to beat Jones, however much i like and respect him.

The guy to beat Jones is still Shogun or possibly Rampage.
---
FOREVER SUPPORTING

Brock Lesnar
The Reem
Frank Mir
Matt Mitrione
Shogun
Rampage
Matt Hughes
Vitor Belfort
Rousimar Palhares
Gray Maynard
---
Last edited by Dream-On-101; 04-23-2011 at

04:58 PM

.
I got to be honest, I would not make any fighter in the UFC or SF a favorite to beat Jones, in fact its possible that he could have both the best ground game and stand up in LHW MMA, only weakness I have seen in him over the last couple of years is a tenancy to leave himself a little open to submission attempts on the ground and I have thought sometimes that a better BJJ fighter could of took advantage of some situations, but even that is something that he is improving and I was especially impressed in the Bader fight when he did a great job of keeping much better posture and looked a lot more controlled and safer than he usually does on the ground, every other time before that I thought he was a little to over aggressive to the point he was giving up safety first for stronger offence.

But No I don't think Hendo would beat Jones or anyone else but I would stylistically give Roger Gracie the best chance in MMA simply because he maybe the only fighter to have at least one edge on him in the ground game if he can get him there, as for stand up, I think despite all the hype been on his wrestling background, I think his stand up is the best in the LHW division.

One fight I would really love to see however is Fedor vs Jones, I don't care if it was at a catch weight of say 220 or at LHW assuming Fedor can make the cut which really he should be able to do, considering Jones size as a LHW a fight with Fedor at a catch weight of 220lb could be the super fight of the century, a true test of old school vs new, especially since if there was a in between division from LHW to HW you would think that both Fedor and Jones would belong in it.
---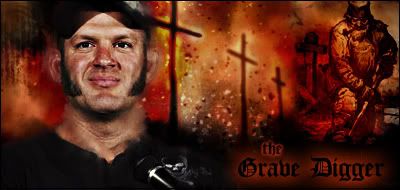 Join Date: Apr 2010
Location: Following The Path To Jesus Set By His Disciple Vitor Belfort
Posts: 5,111
Quote:
Originally Posted by
TheLyotoLegion
View Post
All it takes is one H-Bomb.

I can't believe that has actually caught on, i see that in every forum.
---
One thing I have learned in MMA is never be too quick to say there is no one who can beat someone. The only fighter in MMA that cannot be beat in his weight class is GSP, but he lost along the way.

Regardless of how good Jones is, he will get beat sooner or later. After seeing how easily he can throw wrestlers down, how vicious his ground game is, and seeing him outstrike Shogun, it's easy to think there's no one to beat him. But I would place money down to say that a LHW currently on the UFC roster can and will beat him.
Yes, this is annoyingly similar to the whole 'Machida era' deal. Jon Jones is not, I repeat, NOT unbeatable. Yes, he has looked nothing short of outstanding. But he is in with the big boys now. I am aware that I am a little biased here but I can honestly say that with the right game plan and gas tank, Rashad has a chance to beat Jon Jones. He has a real chance here to end this nonesense once and for all. Of course it won't be easy, but you have a fighter, despite the siginificant reach/size disadvantage, has already potentially exploited a hole in JBJ game.

"You remember what I can do to you!" tweets Rashad. He knows Jon Bones probably better than Jones knows himself. All Jones has done is suggest how he could have "finished" Rashad. Notice how he talks about how he COULD'VE whereas Rashad talks about what he actually did DO. It's easy to say 'oh well I could have knocked him out but i was feeling generous'. Rampage could have knocked out Machida, and Penn could have sub Edgar. But they didn't get to that.

Anyways, Rashad has explosive power to match Jones, true or false? He is just as fast, if not faster and may have the better wrestling/grappling which means that Jones will have a harder time dictating where the fight takes place than usual. Rashad does not want to clinch with Jones otherwise he'll have a long night. Rashad needs to fight small to beat Jones. Use speed and get up close and personal to land some hooks then transition to takedowns he does so well and then lay on top of him for the rest of the round if thats what it takes to beat Jones.
Bantamweight
Join Date: Feb 2010
Posts: 915
Quote:
Jon Jones looks unstoppable right now but I personally think Hendo could be the man to de-thrown him. If u look at it on the feet Jones probably has the more exciting and diverse game but Hendo has one punch ko power and Jones Greco wrestling his is strongest and Hendo was olympic level in Greco. The only place I see Jones having a real advantage is submissions and he has to get him down first
If we're playing jeapordy and the question is: "what 40 year old former Greco Roman wrestler who got recently dominated by Jake Shields and choked out by Anderson Silva, and would want no part of Jon Jones", then yes, Dan Henderson is the answer.
At first I thought yes, but no Hendo has no chance. He'll actually might get TKOed for the first time in his career.

The fighter who could have posed a serious challenge to JBJ at one point of time is/was Chuck Liddell with a restored chin.

1.) He has long lanky arms and major KO power.
2.) Wrestling background which enables him to sprawl and or pop back up instantly.
3.) At one point in time a very durable chin. Sadly even Franklin was able to KO him with a short counter right.
4.) Mentally he was always willing to attack. He had the killer instinct.

Say what you will, but I think that would have been an interesting matchup once upon a time.
Currently Active Users Viewing This Thread: 1

(0 members and 1 guests)
Posting Rules

You may post new threads

You may post replies

You may not post attachments

You may not edit your posts

---

HTML code is Off

---