Quote:
Originally Posted by
KillerShark1985
View Post
Hughes and Sherk both have said this before, without quoting the interview, type GSP greasing into youtube and you will find them with enough effort, I have seen them both say this in person on interviews on youtube so the evidence does exist if you can be bothered to find it.

And Matt Serra should have said something because when GSP won the title back off him in the rematch, if you watch the fight you can see with your own eyes GSP's corner rubbing grease into him during the end break between the 1st adn 2nd round, just like you can see it been done during the BJ Penn fight, and like in the Penn fight it effected Serra's ability to hold guard, a BJJ black belt whos legs did a full slide down GSP's greasy back allowing GSP to move into half guard from Serra's low slippy guard, and from there GSP moved into side control from where he won via TKO only moments later.

There is no debate imo there is no question about did GSP grease up for his fights, GSP rose up to the title, won and defended the title with the aid of been greased up to face his opponents, he is a cheat and a lier and should of been punished by the commission, they should of made an example of out him and his team and treated it no different from catching someone using PED's.
I didn't say he didn't do it.
But like i've said: no Koscheck, no Fitch, no
BJ PENN 1
. And those fights looked like any other GSP fight.
???
This will remain a subject for ages.
---
.
BELIEVE!
Well BJ arguably beat him the first fight so yeah, wouldn't say that.
---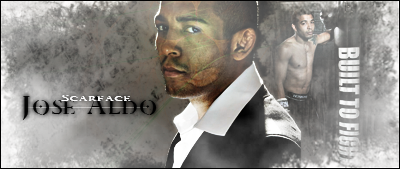 Join Date: Oct 2009
Location: Ohio
Posts: 2,719
So...this is an acticle from 2007 about an incident in 2005. Why exactly is this being brought up now?

GSP greased against BJ Penn, there's a freakin video of him doing it. Whether it was intentional, or the result of his cornermen controlling the vasoline while they did the sternal rub to help him breath and focus is inconsequential. He did it, its clear as day. It should have been a NC.

In the case of Miller vs GSP. I've watched the fight several times. And GSP seemed to be pretty slick. Especially during the attempted heel hook in round 1. However the same thing happened between Palhares and Marquardt. So while I think its possible against Miller, there's no proof of this one, so I'll chock it up to Mayhem being annoyed at his poor (but tough as nails) performance.
---
Sig courtesy of that photo-matic magician limba
Quote:
I went out the way that I fight. I went out on my shield. Thatís it. Done. --Chuck Liddell
Quote:
My goal is to end my opponent --Carlos Condit
Quote:
Well BJ arguably beat him the first fight so yeah, wouldn't say that.
Well GSP arguably won the first fight so no...
---
.
BELIEVE!
Aww jeez, now we all know. The video evidence wasn't enough
I love Mayhem, and he's stuck to this story for a long time now.
Featherweight

Join Date: Feb 2007
Posts: 1,152
Quote:
Originally Posted by
Squirrelfighter
View Post
So...this is an acticle from 2007 about an incident in 2005. Why exactly is this being brought up now?
This article is from:
Quote:
Friday, March 27, 2009
by Lutfi Sariahmed (lutfi@sherdog.com)
YEs its old...
Lets go back further and talk about Dan Severn's mustache now.
Banned
Join Date: Apr 2009
Location: Manchester
Posts: 5,115
****in' hate GSP.

A greaser and a roider. As nice as he seems on camera, such a nice, quiet guy, I can never respect this man. He's a cheat through and through, once a cheat, always a cheat.

Dana White should have made an example of him after the BJ fight.

But I believe in karma, it is real and one way or another, grease will get whats coming to him one day.
For the sake of being unbiased though you could vaguely take that as a 'he was elusive' but I think it was clear that he meant as in the greased up kind.
I will agree though that this topic will always resurface on message boards and during convo with other MMA fans. GSP is talented though as where there be love there be haters.
Don't post articles from 2 years ago trying to pass them off as current just to stir old crap up. Even Jesus Christ and the dinosaurs think this is old.

THREAD CLOSED
---
Currently Active Users Viewing This Thread: 1

(0 members and 1 guests)
Posting Rules

You may post new threads

You may post replies

You may not post attachments

You may not edit your posts

---

HTML code is Off

---