View Poll Results

: Who takes it?

Georges St Pierre
55
82.09%
Jake Shields
12
17.91%
Voters: 67. You may not vote on this poll
I'm going to bed.

G'Night yall.

Fun night of fights.
---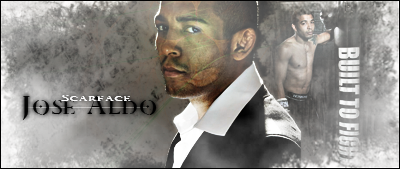 Commmon Georges!!!!!

Finish this fight!!!!
---
.
BELIEVE!
Can I blink now! My eyes are starting to hurt!
---
You forget that this isn't just some brutal sport where everyones out to kill each other. Its much more like a game of physical chess.-looney liam
Damnit Georges, you said "Don't blink" - my eyes are getting kinda dry here, come on!

Crap, Bonnar beat me to the blink joke :P
---

Join Date: Apr 2010
Location: Following The Path To Jesus Set By His Disciple Vitor Belfort
Posts: 5,111
**** this shit I'm gonna get drunk, GSP ruins another event like usual. the guy is fighting the biggest pillow puncher in the game who is standing right in front of him trying to strike and he is still scared to finish.
---
Bantamweight
Join Date: Oct 2006
Posts: 792
well, George at least that wasn't from Anderson Silva - you woulda had a lot more then just a broken nose
What the **** is Jakes problem? I saw him shoot ONCE. ******* idiot.
After this I think GSP needs to pull a Rashad and go to a different camp! Greg Jackson is doing nothing for him!
---
You forget that this isn't just some brutal sport where everyones out to kill each other. Its much more like a game of physical chess.-looney liam
Bantamweight
Join Date: Oct 2006
Posts: 792
---
George does not want to fight Silva
Currently Active Users Viewing This Thread: 1

(0 members and 1 guests)
Posting Rules

You may post new threads

You may post replies

You may not post attachments

You may not edit your posts

---

HTML code is Off

---