Jon Jones reply to people who said hes ducking Evans
---
The statement released by Jon Jones' management team from the UFC Light Heavyweight Champion on why he pulled out of his fight with Rashad Evans has led to some backlash towards the champion from some fans. Part of that stems from a message board post from UFC President Dana White last month saying the fight with Jones and Evans was being targeted for September or October, and with the hand injury likely keeping Jones out until around that time it became a suspicious removal from this fight.

However, according to Jones' manager Malki Kawa, in comments made to MMAJunkie.com, the UFC was targeting this title fight as the headliner for UFC 133 in Philadelphia. Jones' hand injury was severe enough that it needed to be taken care of.

"Jon hurt his hand in the 'Shogun' Rua fight," Kawa said. "He hurt his hand really bad, but it's also something that's been bothering him for a long time – all the way back to his wrestling days in college. On his right hand, his thumb and forefinger and the area in between becomes very, very swollen. It gets to the point where he can't even make a fist.

"As the week after the fight with 'Shogun' went by, his hand started to feel a little bit better. The UFC immediately had the hand X-rayed because they thought it might be broken, and the results came back negative. He was told just to rest the hand, and it would probably get better. Unfortunately, the pain remained, and even shaking people's hands was starting to hurt him very badly. He told me how bad it was hurting, and I was in the middle of discussion with the UFC for the Rashad Evans fight, which was expected to take place in Philadelphia."

According to Kawa, they wanted to push the fight back initially to September or October, but when the results of an MRI revealed a torn ligament and an uncertain recovery time, Kawa says it wasn't fair to Evans to keep him out of action after he waited out for "Shogun" almost all of 2010.

"The biggest issue is there's just no real timetable as to when Jon will be OK," Kawa said. "With Rashad being out as long as he has, that's not really fair for the UFC to tell him, 'Jon is hurt. He may need a month to recover, he may need three months to recover. We're not really sure. Maybe you can fight in September, maybe December.' It just doesn't make sense. Rashad needs to fight."

Kawa insists Jones did not want to pull out of the fight, and was wanting to do whatever he needed to do in order to fight through the pain of this hand injury. Ultimately, while it took a lot of convincing on the part of his teammates and management, he made the decision to pull out of the fight, allowing the UFC to book Evans against Phil Davis at UFC 133.

"Jon wanted to fight the fight with a torn ligament, but I was completely against it," Kawa said. "We called a bunch of doctors all across the country – people that he knew, people that I knew – and all the doctors confirmed the same thing: If he's got a torn ligament in his hand, then he needs surgery or it will not heal correctly. At 23 years old, Jon is talking about taking cortisone shots and trying to deal with it as best as he could without really repairing it.

"It's not like this fight is next month. If that was the case, maybe he could push through it. We're talking about a full training camp and then a very tough fight with Rashad Evans. I was against it. Doctors were against it. Every doctor we spoke to said the only thing that could happen is the injury could get worse. There's no way it was going to get better, so there was no upside to staying in this fight. It took a lot of convincing, but Jon finally realized he has to consider his long-term career – not just one fight right now."

Jones is now targeting a return to action in October or November, and the bout with Evans could still be on should he get past Davis on August 6.
http://www.mmatorch.com/artman2/publ...cle_9160.shtml
Guess that clears things up a bit.
Scared
---
Bisping Fan extraordinaire
Velasquez will be back
That was Malki Kawa's reply.
jones said-
Quote:
"(The torn tissue in my right hand in the area between my thumb and forefinger) is an injury that's been recurring since I was a college wrestler, it doesn't affect my punching or grappling"
I wonder which ones telling the truth.
---
........where did Jon Jones reply?
---
Will make predictions for credits. Please, I'm so broke.
Someone sitting behind a computer keyboard on a message board claiming a top UFC fighter Is scared of fighting! Really?
---
Quote:
Someone sitting behind a computer keyboard on a message board claiming a top UFC fighter Is scared of fighting! Really?
who said?
edit: oops that's just sambo
---
Quote:
That was Malki Kawa's reply.
jones said-
I wonder which ones telling the truth.
Quote:
here
is one of many sites quoting him
but i don't see it in the op either
Yup. I admit. I made a mistake in the title thread. Meant to say Jon Jones TRAINER!!!! replies....
Can't edit.
Main point I wanted to get across is that Jones wanted to fight either way and was obviously in no way 'ducking' Evans. Apologies for the confusion dudes.
What Jones actually took the time to reply to those idiots.
---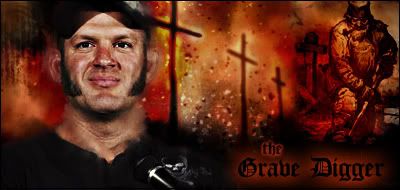 Apparently Jon Jones likes roast duck on a Sunday, just sayin.
Currently Active Users Viewing This Thread: 1

(0 members and 1 guests)
Posting Rules

You may post new threads

You may post replies

You may not post attachments

You may not edit your posts

---

HTML code is Off

---