Heavyweight

Join Date: Sep 2007
Posts: 3,705
GSP's eye
---
A lot of people are overlooking this but we have seen this not too long ago with another fighter, forgot his name though.. GSP got scratched or hit with the knuckle on the eye and that could cause some serious damage. Even when a fighter gets poked, you regain visibility within a couple of seconds of maybe a minute tops but GSP could hardly see out of his left eye after 15 minutes.

I hope its not serious but this could be career changing. Amare Stoudemire from the NBA got a similar injury and now had to wear glasses when he plays, and another fighter like I mentioned had his career in jeopardy after a similar incident.
Bantamweight
Join Date: Mar 2010
Posts: 786
It would be interesting to see Georges wear Horace Grant Goggles!
I am afraid it is very serious because of the lack of external damage. Dare I say a detached retna.
---
"The fat man flies at midnight"
I'm not a doctor, but it's more likely to be a scratched or torn cornea than anything else. After the fight when GSP was getting checked by the doc, he said it felt like there was something under his eye which along with blurry vision is one of the symptoms of a cornea abrasion. The good news is it's likely not career ending unless there's some major complications, you just gotta give it time to heal up.
Flyweight
Join Date: Jul 2008
Posts: 294
Perhaps a scratched cornea? That would suck if it was a detached retina.
I'd rather just wait until the medical report comes out.
---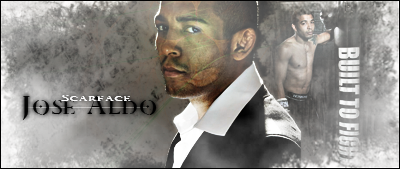 I really hope it's nothing too serious, I mean look how long alan belcher was out, and wasn't even sure if he'd return
---
fighters I like
145 Jose Aldo
155 Melvin Guillard
170 Carlos Condit
185 Anderson Silva
205 Jon Jones/Machida
265 Alistair Overeem/Frank Mir
Light Heavyweight
Join Date: Feb 2009
Posts: 3,058
"I wasn't able to see. I think it's scratched inside. I can't see with my left. I just see a blur. It's very bad,"

This makes me feel a little better about this fight.
Lightweight
Join Date: Nov 2006
Posts: 1,916
If it turns out GSP scratched a cornea in round 2 and still went on to win the fight fairly easily I wonder if that will mitigate any of the "GSP is boring/won't finish" criticism. If he couldn't see out of one eye at all for 3.5 rounds then his "lacklustre" performance actually looks pretty good.
He clearly wasn't injured, guys. If you haven't heard, he's an overrated striker who simply can't finish fights and just isn't all that good. I mean, he couldn't possibly have been injured or out of sorts like he says he was. And it's not as though he fought Jake Shields, though I suppose that wouldn't matter either, as Jake's clearly as bad as everyone who's only ever watched the UFC says he is. You're all crazy.
Currently Active Users Viewing This Thread: 1

(0 members and 1 guests)
Posting Rules

You may post new threads

You may post replies

You may not post attachments

You may not edit your posts

---

HTML code is Off

---