Quote:
Hahah...you are delusional man. GSP is great, but his striking is overrated. He just fought a boring standup fight with the worst striker in the WW division by far. His wrestling sure, but you have to take size in account. He won't be able to lay on Anderson for 5 rounds or even get Machida down much at all.
Based on what? Chael took Silva down at will with much worse striking to set it up and if he had GSP's sub defense he would have.
Quote:
Also, you say great fighters win...fighters who entertain, have mixed results. Um Diaz has bean beating guys at there own game...um have you heard of Anderson Silva...last I knew he was undefeated in the UFC and is one of the most entertaining fighters of all time.
Like others said see Silva's fights with Maia and Leites he played it much safer than GSP EVER has, Maia basically tried to go out on his shield with abysmal striking and wide open chin and Silva wouldn't even give him the courtesy of putting him out of his missery. Diaz? Name one great fighter Diaz has beaten. Frank Shamrock WAS a great fighter but Diaz didn't beat him back when he was fighting Tito for world titles. Hell I think Shields, Kos, Fitch, Penn and Alves would all mop the floor with anyone Diaz has ever beaten. GSP is beating some really talented guys, Diaz is beating journeyman and guys who are clinging to past glory.
Quote:
GSO can fight how he wants. He should fight to win. Egos and out of the ring/cage aside. GSP is the Mayweather and Anderson is the Pacman. Both great fighters...I just enjoy and respect Pacman's style more.
Maia, Leites. Watch it.
Quote:
Well then I ask you what fights have shown that GSP's striking is real good? I'm not saying it is terrible. I am just saying many people including myself may have overrated over the years.

Does peppering Jon Fitch do it?YES
Does jabbing Koscheck prove he is a real good stand up fighter?YES
Does taking down and jabbing Alves prove he is real good there?YES
Does getting demolished by Penn on the feet and needing to take him down each time prove it?GSP was winning the striking in there last fight.
Does getting KO'd by the great Matt Serra..then in the 2nd fight having to finish him with repeated knees to the body prove it?Does getting dropped by Maia and Sonnen who are barely competent at best standing make Anderson a great striker? People get caught.

Point is, where is this great striking? Sure he is technical, I can see that. But what strikers, or even decent strikers has he out-struck? When was the last time he really hurt someone with a punch? Sure jabbing Kos in the eye 500 times without much resistance will add up...but he doesn't hurt anyone with his striking.

He just had Shields...the worst striker in the division stand in front of him for 5 rounds and he couldn't do that much. The sad thing is he was trying to finish. But all he could come up with is a looping crappy right hook.

It is ok, I understand GSP fans will not want to accept reality. But fact is he has jabb'd his way through even crappy stand up fighters...and wanted no part of actual strikers. I am no hater. I am just saying I think we all need to slow down when we act like he has some of the best striking in the division. There is no factual evidence to say he does.
GSP has not been out struck since the first Penn fight over 5 years ago and Penn is one of the best strikers in the sport. When was the last time he hurt somebody with a punch? The guys broke Kos's face. What do you think he did that with pillows and a box of kleenex? Kos was running on pure heart when most fighters would have taken the easy way out when the doc wanted to stop it.
Quote:
Jabbing your way to victory isn't that impressive over the likes of Kos or Shields.

Do it if you can win. But only reason he can sit and jab all night is because these guys suck at throwing hands. Kos has power, yea of a wild wrestler. His stand up is still average at very best. Shields has the worst stand up in the division. So I am just saying he can't do that vs. a real striker...he can take them down though.

Nothing to me proves he can strike with actual strikers. Should he? No. Wrestle them. But all i am saying is GSP isn't a great striker. He is a good striker who can jab fighters with poor stand up skills.

Again...if you would read my post...I am not saying GSP is bad. So please don't act like I said that. Yea, Penn's striking is real good. GSPs striking couldn't keep up. So that must mean GSP isn't "real good" on the feet....right?
Penn is one of the greatest strikers to ever step into the octagon and GSP struck with him. Alves is one of the best stand up guys in the division. Who can't GSP stand up with because I am not convinced that those aren't 2 of the top 5 strikers in the WW division.
Quote:
No. I never thought it would be a barn burner. WHat I thought is Jake would go for TDs more, since that is his only way of winning. I thought, if this was a 5 round stand up fight...that GSP just might get a finish for once because Shields has the striking of a TUF fighter.
Your ignoring the fact that Shields is defensively solid, durable and in great condition. Not an easy guy to finish for ANYBODY in MMA.
Quote:
But no. Yet again. Even though Shields could not get it to the ground...GSP didn't finish where he was supposed to be the much superior fighter.
Just because you possess superior stand up skills doesn't mean you can finish the fight. Go watch Todd Duffee punch Mike Russow in the face for over 10 minutes completely outclassing Russow, did he finish him?
Quote:
He plays down to his competition. Smothering them with wrestling when they have no BJJ advantage over him.
Its called strategy.
Quote:
While Diaz and Silva are on longer streaks, while beating guys in dominating fashion whether on the floor, against the cage, or right in the middle of the cage. Whether it is rear-naked, armbar, punch, knees, front kick...they dominate the opponents they should and display their skillsets.
Diaz has fought a bunch of guys who couldn't even be gatekeepers in the UFC WW divsion. Cyborg, Sakurai, Žaromskis, Smith, Shamrock these guys wouldn't even be top 10 in there division in the UFC.
Quote:
Hello Toxic - Wow, you have a lot of posts....but I imagine most administrators of forums do. And I'll also admit that I'm sure you know more about the UFC fighters than I do.
I never claim to be smarter than anybody. Except that damn Rival guy...
Quote:
And you very well might be right that GSP would crush Nick Diaz. I have seen a lot of Diaz fights & 1st of all...he looks like a skinny kid. He doesn't look very muscular. That type of boxing he does where his punches are seldom thrown with wicked intent (although he throws a lot of them....probably to keep opponents at range & the accumulation does matter over a long fight) is unusual.
You need to watch the past fights of the guys GSP has fought and Diaz has fought and realize its like night and day. Diaz is like in Rocky 3 when Mick tells Rocky that he has been fighting tough guys but they weren't killers. GSP has been fighting the killers.
Quote:
It actually surprises me that he beat a lot of the guys he faced. Cyborg landed many vicious leg kicks on Diaz (like the one's Aldo crippled Faber with)....eventually Diaz started checking them with his knees & got Cyborg going backwards (where kicks can't do much damage). I remember one of the announcers (Miletich) talking about Cyborg fighting like he was trying to kill somebody in that fight
That was easily the best performance of Cyborgs career but that isn't saying much.
Quote:
I think Diaz's best attributes are his cardio (does triathlons), his chin (seen him walk through some hard punches & knees), I think he is also a smart fighter & just has that will to win. I also think I read that he has one of only 3 black belts that Gracie has handed out.
Smart fighters don't stand with guys who are incompetent on the ground and smart fighters don't walk through punches they avoid them. A guy like Machida is a smart fighter because he tends not to get punched in the face which ussually tends to be a bad idea. Its why Diaz was almost finished against Daly who should have been tapped out 2 minutes into the fight.
Quote:
Saw him fight Daley who was a really good striker & could throw really hard bombs....Diaz ends up ground & pounding this guy out.
Daley is completely one dimensional, its embarrassing that he even fought for a title for a major
Quote:
I do think Silva & Machido could (& I emphasize Could) beat GSP (although I say Silva just because I'm always hearing how great he is & how he may be in the running for top pound-for-pound guy). But I think I also read that he was losing his last fight badly....& his opponent did something dumb to lose.
In Silva's fight before his last one he was taken down for over 20 minutes by Chael Sonnen with ease until Sonnen got tapped out by a triangle with like 2 1/2 minutes left in the final round after dominating the first 4 rounds. Sonnen didn't do anything stupid he just has a history of weak sub defense.
Quote:
I do disagree with you about what you said what makes the greater fighter. And I'll use a present example.

Who is the greater fighter...Mayweather or Pacquiao. Mayweather is 41-0. Pacquiao is 52-3-2. Many say Floyd has cherry picked his fights to keep his undefeated record. But he is undefeated. But his rise through the ranks were via a different trip than Pacquiao's.

But the bottom line about which one of those fighters IMHO is this. Pacquiao has a much better record for taking on all comers...the best fighters in every weight division he has been in...he has taken on. Not so for Mayweather.
Here is the problem. GSP is Pacquiao in your comparison. He has beent fighting the best guys in his division consistently and been dominant. Not finishing does not change the fact he has completely shut down almost everyone he has fought. GSP ducked nobody.
Quote:
And Mayweather is more of a defensive fighter. He likes the fights to go where he seldom gets hit...because I'll admit he is a great defensive fighter...and hits his opponent enough times to win...but most of his fights are just not that exciting. And ALL of Pacquiao's are!
The two sports are to diffrent to really compare. GSP is not fighting to just do enough to win. He looking to eliminating losing being an option. He looks to win first, if he finishes the fight great but its not the top priority.
Quote:
Did you see the snooze fest fight with Alexander & Bradley?

I don't know how old you are Toxic. But Hagler vs. Hearns, Sugar Ray Leonard vs. Roberto Duran....any mix of these fighters was must see. Because they fought like Lions....they mixed it up. Did you see any of the Ward - Gatti fights? How about the recent Ortiz - Berto fight? How about the 2nd Williams vs. Martinez fight?
Not a big boxing fan. Ward/Gotti was a battle of wills not skill. Don't get me wrong they are(were) good boxers but neither guy was a great fighter they just had some great fights.
Quote:

THIS IS WHAT THE FANS WANT....THEY WANT EXCITEMENT - THEY WANT TO BE ELECTRIFIED. THEY WANT "THE RUMBLE IN THE JUNGLE" & "THE THRILLA IN MANILLA".

I'm certainly not saying that Ward or Gatti were as good a fighter as Mayweather....but these guys were WARRIORS.
Exactly my point and there is room for both types of fighters its just one guy deserves to be in the main even defending his title the other is the guy on the undercard who gets the FOTN bonus.
Quote:
I guess the real bottom line to this is this: I think that although Mayweather is undefeated....Pacquiao is the greater fighter/champion.
And I think if they fought the one who won would be the greater fighter. I can't stand Anderson Silva's crapfest against Maia but I still have to admit he is a great fighter. You don't have to like GSP's style but to say it makes him a lesser fighter is insane.
Quote:
GSP has become a very boring fighter. Its a fact and theres no need to be in denial or try and belittle people for pointing out the obvious. Ask any neutral fan what they think of his performances and they'll tell you the truth his fights are quite boring.

This opinion doesn't make me a "meathead" or a noob. I'm just being real.
I doubt those Neutral fans agree with you as much as you think considering that he is one of the biggest draws in the sport and in Canada no athlete in any sport has as rabid a fan base. He is the most popular athlete in any sport in Canada. The guy may not be your cup of tea but people are showing there approval with the remote and the polls show he is a hit.
---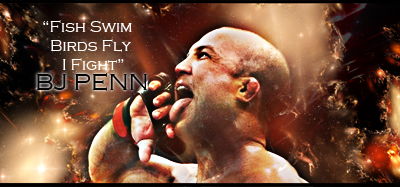 "If you get hit and it hurts hit him back you not knocked out yet."-Joe Doerksen
The Toxic Terrors (FFL)
Demetrious Johnson*Eduardo Dantas*Emanuel Newton*Will Brooks*Michael Page
Didn't read it all, but 117 is the only event in recent history I remember living up to the hype. 117 was sick.
---
Think. It Ain't Illegal Yet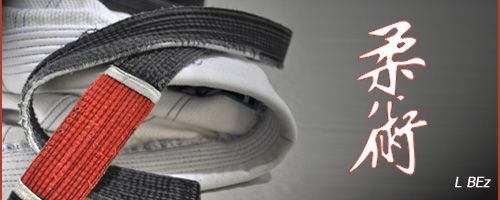 "Discipline Hurts Less Than Regret"
Where to start! Comparing Fitch to GSP? Fitch isn't fighting the caliber of opponents as GSP for one. Chris Wilson, Akihiro Gono, Mike Pierce, Ben Saunders? These guys are all legit, but they aren't top contenders, which is all GSP fights. GSP may have fought Fitch to a decision but it was probably one of the most lopsided beatdowns in UFC history: 50-44, 50-44, 50-43.
And well GSP said Shields striking was much better than he anticipated. But I'm sure you know better. Also it must be
so easy
to go on a 15 fight win streak with "terrible" striking, or as I have heard so many times in the past 2 days "the worst striking in the UFC WW division". Are we really this naive to think an absolutely 1 dimensional fighter, in this day and age, is able to achieve what Jake Shields has? Please.
Quote:
Unbelievable.

If you have to ask...then you must not watch the fights. His striking is terrible...and everyone including Dana and Joe Rogan understand that.

Like was said during the prefight media...Shields is great at what he does. Wrestling and BJJ is a great combo to have.

He may not get finished. Like in the Hendo fight...he does have a solid chin. But that means nothing as far as his striking skills go.

But ok, I will leave the sugar-coating and and exaggerating for the GSP lovers.
Alrighty then.
Don't get me wrong, here, my expertise is definitely in grappling, not striking, but there are a number of things that Shields does effectively that are terrific for a grappler who is forced to stand up.
One is using the jab and the loose kick with the front leg, both of which we saw in the fight with St. Pierre. It's an effective way to work as a grappler.
Shields isn't going to finish fights on his feet, but he's a more effective striker than many of the guys who come out of grappling backgrounds and transition to MMA. He is a tougher matchup standing than Leites or Maia; I think its fair to argue that his striking is more effective than Travis Lutter's, though Lutter has been effective a few times in his career standing up. Shields' striking is mediocre, it's not bad. A guy who can survive shots from Henderson has a chin, but he also has the ability to keep his damn hands up, which is more than can be said of a lot of guys at the UFC level (St. Pierre is guilty on this point himself, and the shot in the third round that injured his eye wouldn't have happened if his hands hadn't been around his nipples). I'll take a guy who keeps his hands up and occasionally straightens his back over a guy who drops his hands and keeps his posture forward properly any day.
Is he a top tier level striker? Of course not. Frankly, though, neither is St. Pierre. Anyone who thinks that Georges is a top tier kickboxer (which I've had a few friends claim) is totally out of their mind. He'd get murdered in a pure standup match with many of the guys he's beaten in title defenses.
---
Sig by Toxic

Barnett - Toquinho -Werdum - "Nurmie"
Z. Gurgel - Morango - Rocha - Tiequan
Currently Active Users Viewing This Thread: 1

(0 members and 1 guests)
Posting Rules

You may post new threads

You may post replies

You may not post attachments

You may not edit your posts

---

HTML code is Off

---