Quote:
So now you are making things up saying Aldo was ill, I haven't seen any official statement regarding that. GSP is still ahead of Also on the P4P rankings but who cares, P4P rankings dont matter until GSP faces Silva.
http://www.mmaforum.com/ufc/90682-si...ufc-129-a.html
Take it or leave it, personally I don't find this hard to believe.
---
#GSP
#Spider
#Aldo

In that order for me, but I can see people putting Anderson above GSP. But Aldo? No, not yet. he needs to fight some bigger names.

Many seem to be upset that GSP didnt follow Shields to the ground when he dropped him, but the same can be said for Anderson against Leites and Maia.

Why the f... would you follow your opponent where he Is the absolute strongest? Thats how Fedor lost his P4P status. Its stupid, and every single above average fan should realise this.
GSP tried to take Shields head off throughout the fight, but he couldnt. His stand up skills just Isnt up there with Anderson, just as Andersons wrestling skills Isnt up there with GSP.
---
I would not even rank Aldo in the top 5, I think it would be quite generous to have him in the top 10, to me his entire P4P status was based on the assumption that his ground game was equal to his striking witch when looking at a skilled based raking system like the P4P system, would have had him right up there due to the fact that if that was true he would be one of the most elite well rounded fighters on the planet.

But that was brought into serious question the other night, so he is an elite striker with good Take Down defense, I can think of another one JDS, in fact I would rate JDS as a better striker with better TDD, so by default where ever Aldo is in the P4P rankings it below JDS, which bring many others into the picture not least of all Cain Velasquez, I would drop him somewhere in the P4P listings down to around the likes of Thiago Silva and Thiago Alves because thats about hows skilled a fighter he probably is.

Just off the top of my head in no partiuar order I would rate all the following fighters above him

GSP
A.Silva
Cain Velasquez
JDS
BJ Penn
Frankie Edgar
Gray Maynard
Nick Diaz
Jake Shields
Overeem
Werdum
Machida
Rashard Evans
Dan Henderson
Jacare Souza (showed fantastic stand up in the Kennedy fight, can tell he has been training with Anderson Silva when you watch that fight, and for such a high level BJJ guy to have that kind of stand up, we could be looking at a future P4P king)

Seriously if I was to really look into it and start going through list of names instead of just the top of my head used to make this list, I think he would struggle to make my top 20 P4P.
---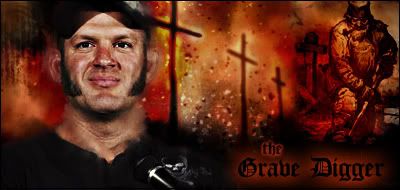 #GSP
#Silva
#Aldo/Edgar

If Edgar retains his title at 130 convincingly i'd put him at #3.

GSP #1 because of the level of competition, look at Silvas opponents records.. I think the longest win streak was Franklin at 8 fights.. Everyone else drops to 5, 3, 2, 1 win streaks with even 2 of his opponents facing him after directly coming off of a loss.

GSP has fought guys with 16, 15, 12, 7, 8 fight win streaks. He's fought tough guys, GSP doesn't seem to possess one shot KO power. He wins fights through being the better fighter and he's proven that he's the King of the WW division. How come no one can finish him? He's got nothing to prove, he's on top the contenders need to prove why they should have his belt.
Quote:
Originally Posted by
KillerShark1985
View Post
we may never get to see who is the superior grappler of the two fighters, and I really wanted to see that happen
it did actually, when GSP too Shields down, even tho GSP was on top, he was more defending than anything else, and you could tell he was really in a hurry to get the fight back up. He didn't even risk that many TD and always at the end of rounds.
imo, on the ground GSP doesn't want to mess with Shields
Currently Active Users Viewing This Thread: 1

(0 members and 1 guests)
Posting Rules

You may post new threads

You may post replies

You may not post attachments

You may not edit your posts

---

HTML code is Off

---