UFC 129 - Jose Aldo vs GSP in P4P Status
---
Despite all the focus been on another unexciting GSP decision and despite the look of Mark Hominick face after his fight with Aldo, I personally feel that GSP did much much more give argument as to why he should be considered P4P No.1 than Aldo.

What was so great about the GSP fight, well it certainly was NOT entertainment value but it was perfect strategy and execution of a game plan that's one sole purpose was to defeat the exact guy right in front of him, and you have to give that some credit despite the fact that it was not the most entertaining thing to watch.

How did GSP achieve this, by been able to maintain perfect distance throughout the fight and never giving Shields chance to clinch or secure a TD thus neutralizing his opponents main strengths and forcing him into the exact type of fight he wanted it to be.

I was as disappointed as the next guy as a fan of the sport with the GSP/Shilds fight because basically we may never get to see who is the superior grappler of the two fighters, and I really wanted to see that happen, but we may never know because GSP was the far superior MMA Artist and proved one thing last night that that was no matter how good you are in one field of the sport you not going to beat him unless your entire game is A class.

Aldo on the other hand did not look another class against Hominick, despite causing gross damage to his opponents face and having a the edge thought the majority of the fight, certainly a fair winner of the fight, as far as P4P status goes he did not put on an untouchable display of excellence, unable to pass guard even once on the ground, been fairly slow on the feet for a FW standards, Frankie Edgar is quicker @ LW, hell I have seen better movement from Bisping than I did from Aldo in that fight.

Another point on his ground game that night is that it lacked any real technical skill set and conviction, all the damage been done from short sharp elbows from inside the guard, if anything that was a good advert for why I think the sport is better off without using elbows on the ground, they are mostly used as nothing more than an easy way to cause damage without the need to advance position or display a more technical set of ground skills.

Final point on Aldo was his cardio, he was not fighting out at a tremendous pace, he had moments in top position on the ground where he was doing nothing more than LnP thus been stood up by the ref, these moments would of give him some kind of breather, yet he still showed signs of bad cardio as the fight progressed, although he still had what it took to collect the win over his opponent, on a P4P scale it did not do his argument for No.1 status any favors.
---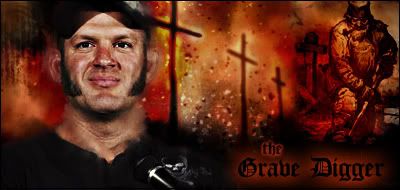 Aldo was ill, and a different doctor may well have stopped that fight because of the damage he inflicted on Hominick. You can argue that GSP has the edge for P4P rankings, but personally I rank Aldo above him, Anderson Silva being No.1.

The term 'untouchable display of excellence' really is sensationalist, you cannot expect that out of these guys every time they fight, and GSP didn't display that at 129 anyway. I think you have to look into a fighter's mind as much as their actions, and I can see that Aldo turns up to do damage, he wants to be dangerous, he wants to be impressive. I can't say the same for GSP anymore. Some people may not consider that a factor though so...
---
Heavyweight

Join Date: Sep 2007
Posts: 3,705
So now you are making things up saying Aldo was ill, I haven't seen any official statement regarding that. GSP is still ahead of Also on the P4P rankings but who cares, P4P rankings dont matter until GSP faces Silva.
Even though I believe GSP could beat Anderson as he has the perfect mix of ingredients for the job, as of right now the Spider is #1, GSP is #2, and Aldo is #3 in my book.
Silva is older and has been defending longer, that's really all that matters. I think GSP and Shields would both beat him but that's not as relevant. GSP at 35 if he hasn't lost would easily be considered the #1 P4P.
---
WAR CIGANO
sig credit to
Limba
lobster train.
Sadly I think until Anderson or GSP loses the rankings will not change. However I believe if Aldo keeps destroying everyone he should move to number 2.
Bantamweight
Join Date: Jan 2011
Posts: 926
Quote:
Even though I believe GSP could beat Anderson as he has the perfect mix of ingredients for the job, as of right now the Spider is #1, GSP is #2, and Aldo is #3 in my book.
This. I dont think the ranking has changed. People thought that Shields actually had a chance if even a small one. While Hominick was supposed to get massacred in the early rounds. It just shows the type of competition that they both fought. GSP fought the tougher, more accomplished opponent that night and won. We could all say it was boring, but in the end of the day, GSP is still the WW Champ. If we gave excuses to why Aldo didnt look so good, then we should also excuse why GSP didnt look that good (eye). Aldo was a beast in the first 2 Rounds though.
Featherweight
Join Date: Aug 2010
Location: Sydney
Posts: 1,099
I think GSP is #1, his beat better opposition than Silva IMO.

Aldo is #3 but way behind either Silva or GSP (if he takes out Mendes, Florian and another top contender then he comes a lot closer, he needs more time).

You can't move either of them P4P based on their last performances. One thing is I think Aldo can learn a lot from his performance (including on his ground game particularly off his back).

Join Date: Apr 2010
Location: Following The Path To Jesus Set By His Disciple Vitor Belfort
Posts: 5,111
1.Silva
2.GSP
3.Edgar
---
Featherweight
Join Date: Aug 2010
Location: Sydney
Posts: 1,099
Quote:
1.Silva
2.GSP
3.Edgar
Yes, this is probably more fair than Aldo as #3 given Edgar has beat BJ once (I had first fight a draw).
But I have to maintain GSP over Silva based on respective competition alone.
Currently Active Users Viewing This Thread: 1

(0 members and 1 guests)
Posting Rules

You may post new threads

You may post replies

You may not post attachments

You may not edit your posts

---

HTML code is Off

---