Lightweight
Join Date: May 2010
Location: Philippines
Posts: 1,669
So GSP VS Silva officially Scrapped.. again?
---
For the fifth time since 2008? I've lost count.

Dana White should say it's never going to happen instead of having all thsese setup matches, if he beats Penn, if he beats Cote, if he beats Alves, if he beats Belfort and he beats Shields...
It will never ever happen. I guarantee it. GSP wants to protect his legacy at all costs. He was afraid to take the risk of throwing anything that Shields/Koscheck could counter. He is more afraid to fight Anderson.
---
Sig credit: MC
~ Lifetime Membership sponsored by RustyRenegade ~
I think the only time this fight was a serious possibility was after ufc 100, the night of abu dhabi and last saturday. after 100 he came up with excuses of a torn groin/needing 6 months to pile on muscle. Which was his pansy way of evading the question
Dana and co enabled him by not pushing the issue again, then anderson comes up with a crazy idea (which im sure was in jest) to drop to 170.And the ufc/gsp jump all over it like flies to sh!t. Then maia happened and they had the gull to say Anderson doesnt deserve to face gsp
Finally dana decides to stop the protecting and show the world who is really stopping this fight from happening.They say he'll be movin after 129 and the caveat is a titleshot. And the guy says he needs to speak to his sponsors first?
yeah i think its safe to say its never happening nit even at catch-weight
---
To Live is 2 suffer, 2 survive? well that is 2 find meaning in the suffering
Bantamweight
Join Date: Sep 2010
Location: Florida
Posts: 598
Speak to his sponsors lmao what a joke if it was his wish to move up to 170 he could he just wont. Thats interesting to know silva will fight gsp but not vice versa.
I'd rather see GSP fight Nick Diaz and Carlos Condit. I'd prefer to see Anderson compete at LHW, fight a few contenders and challenge for the belt. Not before another fight with Sonnen and a fight with Bisping.
Its the super fight every fan wants to see, except Dana White.
He doesnt want either fighter to lose, especially GSP which Is a cash cow for him.
---
It's never going to happen.
---
Think. It Ain't Illegal Yet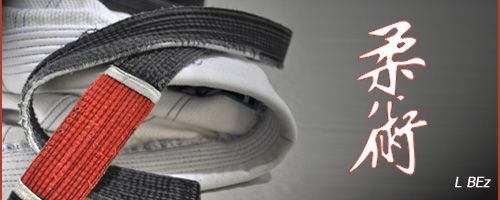 "Discipline Hurts Less Than Regret"
Yeah I'm really beginning to lose all hope.
---
Thanks to limba for this AWESOME sig
You're not terribly important to me

Join Date: Jul 2010
Location: Sell me this pen
Posts: 15,507
dont even want it unless its straight after okami because then we can see gsp drooling, 1 year ago i would not have said that
---
Jim Norton
Nick Dipaolo
Dave Attell
Dave Chappelle
Bill Burr
Joey Diaz
Colin Quinn
Bob Kelly
Rich Vos
Patrice O'Neal
Louis CK
Welterweight
Join Date: Jul 2008
Posts: 2,231
GSP-Silva has officially become the Pacman-Mayweather of MMA. If it hasn't happened by now rest assured it will NEVER happen. Silva is already scheduled to fight Okami in August and GSP is already in talks to possibly set up a fight with Diaz.
Silva and GSP will both retire their careers as champion of their respective division with a long reign of title defenses.
Currently Active Users Viewing This Thread: 1

(0 members and 1 guests)
Posting Rules

You may post new threads

You may post replies

You may not post attachments

You may not edit your posts

---

HTML code is Off

---