Superfight Gsp Vs Silva Conspiracy Video
---
It made me laugh and kinda mad at the same time:



Banned
Join Date: Oct 2009
Posts: 7,811
Yep good vid
Dana unfortunertly doesn't care about the Fans either.. well, well myth busted!
You're not terribly important to me

Join Date: Jul 2010
Location: Sell me this pen
Posts: 15,483
still dont want to see it, crap fight i prefer bones vs silva, or gsp-diaz or sonnen-silva II
---
Jim Norton
Nick Dipaolo
Dave Attell
Dave Chappelle
Bill Burr
Joey Diaz
Colin Quinn
Bob Kelly
Rich Vos
Patrice O'Neal
Louis CK
Jones vs Silva lacks it appeal to me, I would still rather see Shogun vs Silva or Jones vs Cain.

But what the hell after all this sh1t I just want them to get GSP vs Silva out of the way, so come on UFC make it happen.
---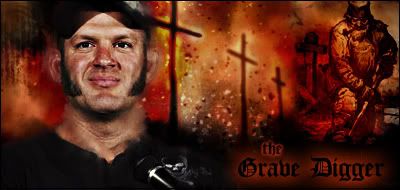 Amateur
Join Date: Mar 2011
Posts: 180
Very good video. Dana White is full of shxt!!! shoulda added him saying "i wanna found out whos the best" is well.
I think there are two main reasons this Super Fight isn't happening.
1. GSP is too scared to face Anderson Silva and doing his best to avoid the fight.
2. Dana White could be worried about making less $$$ off GSP when Anderson Silva beat the fxxk out of the chicken that can never finish fights.
Lightweight
Join Date: May 2010
Location: Philippines
Posts: 1,669
I want to see another easy match-up for GSP break Silva's records and become Muhammed Ali, Nick Diaz is perfect as next - he'll get exposed, then Fitch II or Penn III, then Ellenberger - so long as he never fights Anderson Silva.
The fact is as Dana mentioned, these two guys are at the TOP of their game, and are no-question #1 & 2 P4P in the World.

I realize that the odds are in Silva's favor to win this fight, but this fight IMO would be the most exciting UFC match ever made.

IMO Anderson is no bigger than GSP than GSP is bigger than BJ Penn. Who did pretty good in their first fight...
I still think JBJ would beat Anderson and GSP so i wouldn't be satisfied on who i think is the best p4p fighter, for now ill say Anderson because he accomplished more and he earned that title UNTIL proven otherwise...

I think JBJ would DESTROOOOOOY GSP, and i think he would out strike GSP and would be able to keep it standing

I want to see Anderson vs JBJ to see who is the best p4p, i would still like to see this fight but not nearly as much as AS vs JBJ
---
Sig credit to my Homie! limba!
Uncrowned P4P Kingpin
Jon "Bones" Jones
WAR ANTHONY PETTIS! WAR HENDERSON!
Featherweight
Join Date: Mar 2007
Location: Calgary, AB
Posts: 1,066
There is no conspiracy.

Superfights are simply hard to setup.

UFC 134 is in Brazil. Pretty sure Silva wants to fight on that card.

GSP would like 8-9 months to prepare for a move to MW.

UFC 134 is less than 4 months away.

Poof...superfight delayed.

Interestingly enough New Years is ~ 4 months after UFC 134.

Hmmmm....the New Year's card is the UFC's biggest PPV of the year.

4+4=8

Barring injury 4 months is probably enough time for Anderson to fight again after Okami.

Hmmmmm?
Bantamweight
Join Date: Mar 2010
Posts: 786
If Dana actually cared he would have made GSP-Silva 3 years ago. Instead he's been fed a steady diet of heavy underdogs.

In the time span when the GSP-Silva fight was getting hot, Silva has been fed who? 19-9 Belfort. 24-11 Sonnen. 30-11 Marquart. 18-6 Leites. 14-7 Cote. 10-6 Lutter.

Half of Silva's opponents aren't even in the UFC anymore.
Currently Active Users Viewing This Thread: 1

(0 members and 1 guests)
Posting Rules

You may post new threads

You may post replies

You may not post attachments

You may not edit your posts

---

HTML code is Off

---