Nate Diaz Returning to the Lightweight Division
---
Quote:
It appears that Nate Diaz's time as a welterweight, at least for the time being, is over.

The former "Ultimate Fighter" winner is looking to move back to 155 pounds after a new diet brought his weight down, which also led to him giving up a fair amount of size in his recent fight with Rory MacDonald at UFC 129.

The Stockton, Calif., native moved up to 170 pounds after a fight with Gray Maynard in early 2010 because the weight cut to lightweight seemed to be holding him back. Diaz then promptly won back-to-back fights at welterweight, putting away Marcus Davis and Rory Markham.

Following those wins, however, Diaz ran into two of the bigger, stronger welterweights in the division in MacDonald and Korean Judoka Dong Hyun Kim. Both fights resulted in losses.

With his weight now in check, Diaz, along with his coach and manager Cesar Gracie, are ready to test the waters again at lightweight.

"I had a talk with him. I said let's go back to 55. I want to see him be the champ at 155 someday," Gracie told MMAWeekly Radio.

A myriad of factors played into the reason for Diaz moving up to 155 pounds in the first place, but he appears ready to go back to a more natural weight.

"Really, the reason we weren't going to do it is he wants the big fights and everything and Frankie Edgar's up there and he's part of that whole Renzo Gracie affiliate, maybe we should just hang out at 170 for a little bit and you don't have to do the weight cut," Gracie explained.

"It's one of those things Nate for his last fight came in at 174, 175, to the fight, and he's fighting these guys that are bigger than him. Granted, he looked flat for sure and props to the other guy that looked good. Nate looked like he woke up on the wrong side of the bed that day or something, I don't know what was wrong with him."

The weight cut to 155 pounds was a major concern for Diaz and his team previously, but now that he's joined his brother Nick and teammate Jake Shields in a vegetarian diet, his weight has come down; making the lightweight cutoff won't be nearly the problem it once was.

"I thought the weight cut was hurting him at 155 before, but now he's walking around kind of smaller because he eats a much cleaner diet. He's all into these raw foods and everything and he's just not getting that huge," said Gracie. "Now I think if he goes back to 55, he's going to feel a lot better and beat some of these guys out there."

Gracie still believes that Diaz can compete with the top lightweights in the world, and when he returns to action, he's excited to see what he can do at 155 pounds.

"If he wants to make it to that elite level, he's probably going to have to do it at that weight or below," said Gracie.

Diaz has returned home to California following his loss to Rory MacDonald at UFC 129, but will get back into training shortly and then wait for a call from UFC matchmaker Joe Silva to find out when he'll be back in action.
http://mmaweekly.com/with-a-new-diet...eight-division
---
Bantamweight
Join Date: Mar 2009
Location: Ottawa
Posts: 937
He isn't going to be elite no matter where he fights unless he significantly improves his wrestling or TDD. I think he will look exactly the same at LW, matching up well against some fighters, and getting crushed by the big wrestlers with decent cardio.
The only difference Diaz is going to experience is more people laughing and pointing at his even more feeble looking body.
Diaz is cannon fodder , literally that Submission over Guillard is the only thing keeping him relevant.

One more loss i hope we can be shot of this fool.
---
Bisping Fan extraordinaire
Velasquez will be back
Megaweight
Join Date: Mar 2007
Posts: 5,499
The problem is Nate is very Big Nog'ish and at 170 they were too strong for him to catch them. At 155 he is extremely dangerous the moment anyone follows him to the ground. He will never be the champ, but he can make for some exciting fights at 155.
I just want to see him stick to one division. You can't do both and be effective at it. Once he's fully dedicated to LW I could see him become champ one day. If it weren't for stupid judges he would have already beat Maynard and Guida, which would make him a top 5 LW at this point. His last two fights at WW showed that he's overpowered by the wrestlers there which is not the case at LW.
---
Rookie Hammer Squad 2015
Frankie Edgar - Dominick Cruz - Jorge Masvidal - Cat Zingano - Holly Holm
Maybe at least this will stop him from being suplexed all over the cage.
---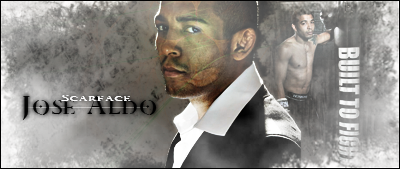 You're not terribly important to me

Join Date: Jul 2010
Location: Sell me this pen
Posts: 15,507
this is good news he was better at 155 and he always puts on good fights there, he can defiantly do some damage to some decent fighters there
---
Jim Norton
Nick Dipaolo
Dave Attell
Dave Chappelle
Bill Burr
Joey Diaz
Colin Quinn
Bob Kelly
Rich Vos
Patrice O'Neal
Louis CK
Quote:
this is good news he was better at 155 and he always puts on good fights there, he can defiantly do some damage to some decent fighters there
He got tossed around like a RAG DOLL, and got a joke made out of him from someone no one really knows.....
Yeah i thought he would run to a lower weight after that spanking
---
Sig credit to my Homie! limba!
Uncrowned P4P Kingpin
Jon "Bones" Jones
WAR ANTHONY PETTIS! WAR HENDERSON!
Ok Nate keep cutting down until you hit BW, then lose to the contenders and realize you're still a B level.

I think he'd do better switching to a different camp with more wrestling or adding on some muscle rather than the instant "magic fixit" that most people in MMA seem to think weight cutting is.
Currently Active Users Viewing This Thread: 1

(0 members and 1 guests)
Posting Rules

You may post new threads

You may post replies

You may not post attachments

You may not edit your posts

---

HTML code is Off

---