Ken Shamrock - Me vs Royce would be the bigger ppv to date.! im an idiot.
---
Quote:
Ken Shamrock spoke Fight Network Radio recently and stated that he believes that if the UFC would look past their personal and legal issues and give him a rubbermatch with Royce Gracie at UFC Rio in August, they will sell out and set pay-per-view records much like his pair of fights with Tito Ortiz did.

"There's no doubt in my mind, and anyone else will tell you that if this fight was to happen, this would be the biggest pay-per-view to date, but they will not let that happen. [The UFC] would have to swallow their egos for that to happen and these guys have too big of egos to let that happen," he said. "I love to fight. I want to fight. I think staying within my capabilities of fighting people who were from my time…Trying to fight these young kids, obviously I'm a bit too old for that, but if I stay within my realm of things I think fans would enjoy it, I would enjoy it and I think it's good for the sport."

Although his chances of talking Dana White and company into signing the old school bout are slim-to-none, especially when Shamrock brings up that it likely won't happen due to the UFC president's huge ego. Still Ken is holding out hope that money talks.

"That fight, Royce Gracie-Ken Shamrock should happen. The fans want it, I want it, Royce wants it,Brazil wants it. The only problem with that is you have a bunch of people who have big egos who believe that the UFC created this whole thing when they absolutely did not," he explained. "People like myself and Royce Gracie and [Mark] Coleman and many, many other people created this UFC phenomenon so's that they can sit there and control it which is what they're doing today, trying to control it for themselves. So they're not gonna let that fight happen."
i actually wouldnt mind seeing this fight. But lets be real. This will hardly make it an avereage ppv much less the biggest to date. But the crazy in me does like a fight like this aslong as it isnt a mainevent or have any kind of title implications.
Btw Ken.. i would be apologetic not inslutive if you want this to ever happen.
---
Amateur
Join Date: Mar 2011
Posts: 180
Quote:
But lets be real. This will hardly make it an avereage ppv much less the biggest to date.
I rather watch Rocky 7.
I have no doubt that a rubber match between the two would garner a few extra ppv buys but if it was to be the biggest pay per view to date it really wouldn't be tottally down to this 1 match between 2 old dudes.

The match intrigues me but I can't say I'd be bothered if we see the match or not.
You're not terribly important to me

Join Date: Jul 2010
Location: Sell me this pen
Posts: 15,507
oh boy we have a card that is stacked with people like palhares and thiago on the undercard and just when it cant get better we have a washed up old man who's last fight was unimpressive 4 years ago and then tested positive to roids and is one dimensional to say the least.

but wait theres more he is versing a man who never quits no matter how much everyone wants him too and im not talking about in the ring or cage, with a fantastic 28-15-2 record and a unheard of 3 and 8 in his last 11. if that doesnt make you wanna see a fight i dont know what will.
---
Jim Norton
Nick Dipaolo
Dave Attell
Dave Chappelle
Bill Burr
Joey Diaz
Colin Quinn
Bob Kelly
Rich Vos
Patrice O'Neal
Louis CK
I know the UFC wouldn't do this but I would pay to see it.
---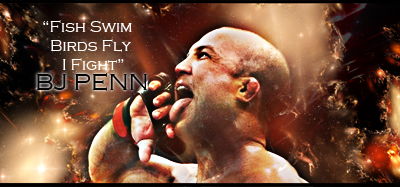 "If you get hit and it hurts hit him back you not knocked out yet."-Joe Doerksen
The Toxic Terrors (FFL)
Demetrious Johnson*Eduardo Dantas*Emanuel Newton*Will Brooks*Michael Page
believe it or not, but I'd like to see this fight.
---

Fedor, Mir, Lytle, Serra, Hendo, Chuck, Minowaman, Maynard, Forrest, Hunt
Pickett, Cerrone, Matt Brown, Bisping, Weidman, Barnett, Lawler


I would watch that fight, but it doesn't really interest me all that much.
Quote:
I rather watch Rocky 7.
Rocky VII: Adrian's Revenge was a great movie. Always remember that, it might save you from man eating tigers one day...
---
The Reigning, Defending, Undisputed MMAFNPFFL Grand Master Champion of The Universe!!!
I'd watch it but I always feels a little awkward watching fighters past their prime compete. Except Randy.
---
mad props: Toxic
Yeah, no doubt it would score some PPV buys but it would be a terrible fight. Royce can't strike and knows it, he'd be pulling guard and butt scooting and clinch stalling all over the place. Ken can't strike either but he thinks he can, and he's probably the harder puncher at the very least with somewhat better technical boxing, and he has good sub defense. Ken would refuse to go to the ground and any time Royce went to the ground Ken would wave him back up. But Ken's probably not good enough to resist Royce's clinches and secure a KO on the feet.

All in all it would be a complete snoozefest as the two's abilities and gameplans cancelled each other out.
---
Everybody good, plenty of slaves for my robot colony?
Bantamweight
Join Date: Jun 2008
Location: katy tx
Posts: 774
Id rather see Royce fight Severn, but I would still pay to see this fight!
Currently Active Users Viewing This Thread: 1

(0 members and 1 guests)
Posting Rules

You may post new threads

You may post replies

You may not post attachments

You may not edit your posts

---

HTML code is Off

---