UFC Entrances
---
One thing that stuck out at UFC 129 to me was the ramped up entrances. I hope they continue to make the entrances more spectacular. Which are your favorite entrances in the UFC so far? (Please UFC only, as comparing Pride and UFC entrances is not fair).

Here are mine:

1 Yoshihiro Akiyama- and it's not even close
2 Jon Fitch- Johnny Cash + Perfect Timing = Awesome
3 Dan Henderson- Perfect song for Hendo
4 BJ Penn- I don't know why such a peaceful song gets me so pumped
5 Mark Hominick- Specifically the one @ 129.
---
Sig credit: MC
~ Lifetime Membership sponsored by RustyRenegade ~
Hominick @ 129 Is by far one of the best In recent times.
Im not even Canadian, but I got goose bumps several times during that entrance.
---
Mark Homminicks at UFC129 was epic. Awesome song and its just pumped me up watching that.

For me, i have to like the music in order to think the entrance is good.

I love Shogans entrances, due to the music, i like most of GSPS, and BJ Penns. I also like Matt Mitriones entrances coz he is so calm and his music is cool. Jake Shields entrance at UFC129 was also cool.
akiyama
penn




and chris leben rollercoaster of love... lol it suits him though
---
Last edited by chosenFEW; 05-07-2011 at

06:50 PM

.
Not really the entrance but when Hardy was being introduced at UFC 120 and he screamed ENGLAND!! into the camera i admit to feeling all tingly..
I'm not a big fan of the song, but Hominick's entrance was cool and it suited him very well.

Machida's 129 entrance was also very cool, GSP's 124 entrance was sick too, the song was really awesome as they were showing the crowd and the opening of it was playing.

Rampage has nice entrances too.
The UFC did actually do some big entrances back in the day. They had some pretty good pyro to go with the music to.
Tito at UFC 32
Chuck at UFC 43 (I also like how during the entrance Joe Rogan says its one of the weirdest entrances hes ever seen since its a remake of a Vanilla Ice Songe, but this video cuts out before he says that.)
And don't forget the recreation of the greatest entrance of all time!
---
The Reigning, Defending, Undisputed MMAFNPFFL Grand Master Champion of The Universe!!!
---
Last edited by dario03; 05-07-2011 at

08:27 PM

.
I know it's not UFC, but Jose Aldo at WEC 48
Faber walked out to "California love" in his hometown Sacramento and the crowd was the loudest I have ever heard. The Jose comes out to "Run this town tonight" and then proceeds to beat the living snot outta him, it was just spectacular, goosebumps all the way
Leben bouncing in to "Love rollercoaster" at UFC 116 was great as well
Also love BJ Penn coming in to "Hawaii '78" transfering into "E Ala E" is awesome!
Oh and I'm super stoked every time I hear Johnny Cash, so Jon Fitch is great as well
---
That jose aldo entrance was a instant classic. Best one i have in recent memory was brock lesnar vs shane carwin with metallica.
---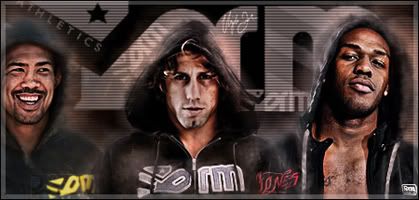 "Im probably better off down there on my knees anyway" -Dick Diaz
Didn't Tamdan Mccrory used to enter to Dimmu Borgir?
---
'Bisping's a dick'

Dana White
Currently Active Users Viewing This Thread: 1

(0 members and 1 guests)
Posting Rules

You may post new threads

You may post replies

You may not post attachments

You may not edit your posts

---

HTML code is Off

---