Amatuer
Join Date: Apr 2009
Posts: 154
No Ones"the Best" In The World
---
What if, there was a super fight club, deep in Africa. A village dedicated to the art of fight, and in this village, instead of coaches and managers, they learn from the earth and the stars, combining their energies to the earth, so he can feel the intentions of the opponent from the ground their standing on. Well anyway, there's this kid, he's 6'4 on 205 pounds, but the way they fight is vicious. They fight like vicious raptors, looking to kill, top shape, puts 100% of earth and space energy into every strike.
Well Dana White was camping in the jungle of the WALALABINGBANG ridge, when he sensed an energy, much like ALI and JORDAN, and found these bad ass kids fighting like bruce lee on STEROIDS, imagine JOSE ALDO's backflip off the cage, but with a 360 and a SLAMMIN landing. Vicious fighters.
WEll dana put Cain velasquez against their second best, AZULU. DANA WANTED TO TEST THEIR ABILITIES AGAINST HIS FIGHTERS. IF THEY DO DANA'S gotta gold mine, "STRAIGHT FROM AFRICA INTO THEIR FACE!! would be the headlines. Anyway AZULU GOES ON TO BACKFLIP OVER CAINS HEAD INTO A BACKWARDS TRIANGLE, but the triangle stretched cain's arm, shoulder to shoulder, and cain tapped like crazy. after wards AZULU did a standing double backflip. And literally HOPPED OUT OF THE CAGE!!
Anyway Jon Jones was very eager to test his ability against these monsters. They were bigger and a 90-105 reach arm length. Jon Jones looked like JOn jones looks like against ShoGUN. He looked like he was a tiny baby fly caught in a web of a spider that keeps robbing him of his energy through the earth and the atmosphere which is the air he breathes. Then HE GETS SAVED BY ALIENS !!!! THANKS AND PEACE TO ALL IF ALL IS TO LIVE.
This is pointless.
---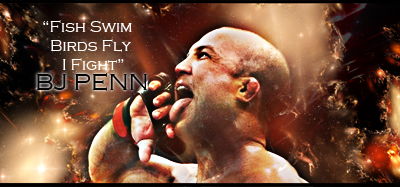 "If you get hit and it hurts hit him back you not knocked out yet."-Joe Doerksen
The Toxic Terrors (FFL)
Demetrious Johnson*Eduardo Dantas*Emanuel Newton*Will Brooks*Michael Page
Currently Active Users Viewing This Thread: 1

(0 members and 1 guests)
Posting Rules

You may post new threads

You may post replies

You may not post attachments

You may not edit your posts

---

HTML code is Off

---