Maiquel Falcao cut by ZUFFA/Forza.
---
http://www.tatame.com/2011/05/10/Bre...cut-by-the-UFC
Quote:
Breaking: Maiquel Falcão cut by the UFC
By Guilherme Cruz
Photo UFC
Maiquel Falcao made his UFC debut with a win over previously undefeated Gerald Harris and was set to fight Tom Lawlor at UFC Rio, but he's no longer a UFC fighter anymore. According to his manager Marcelo Brigadeiro, who sent an open letter to TATAME.com minutes ago, the promotion decided to end his contract due to some legal problems, when he got in a fight at his hometown, in 2002.
"Good night everyone,
We've received an e-mail from Joe Silva yesterday saying that the UFC decided to end Maiquel Falcão's contract. They decided to do that because of some legal problems Maiquel got involved recently.
I decided to communicate you because of the respect we have with Maiquel's fans. I always worked in a honest and clear way about everything, and wouldn't act that way in this situation.
This news got us by surprise and let us very shocked, mainly after we signed to fight at UFC Rio. Anyway, we're very grateful for everything the UFC have done for Maiquel and we believe we go out in a good way.
Besides the sadness, we respect UFC's decision and hope to return to the biggest event on the planet soon. I think this type of thing happen to make us think about a lot of things, to learn and move on, and you can be sure that Maiquel Falcão will move on.
I'm already in talks with other national and international promotions and you will soon watch Maiquel in action again.
Thanks for all of you that followed and cheered for Falcão at his short career at the Ultimate Fighting Championship.
For more details, visit
www.prime-fighters.com
.
Marcelo Brigadeiro"
---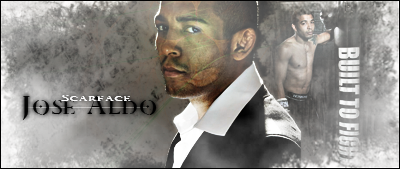 Wow ... he was an exciting (though dirty) prospect as well ...
---
Thanks to limba for this AWESOME sig
Featherweight
Join Date: Aug 2010
Location: Sydney
Posts: 1,099
Crazy. Falcao V Lombard anyone?
Quote:
Crazy. Falcao V Lombard anyone?
Yes Sir!
---
Thanks to limba for this AWESOME sig
This is disappointing, i was looking forward to seeing him fight again in the UFC. Hopefully he'll make his way back!
---

Good. He was a dick anyway.
---
Will make predictions for credits. Please, I'm so broke.
Banned
Join Date: Aug 2010
Location: Idaho
Posts: 2,848
I have mixed feelings about this.

Obviously a talented fighter, and very fun to watch but he seems to have some serious personality issues.
Flyweight
Join Date: Jan 2011
Location: United States of Essex
Posts: 484
Falcao in my view was in the dog house since his UFC 123 fight with Harris, he started off showing so much potential almost stopping himm with the RNC in the first but then he stopped attacking and was just content with going to the judges, and then not to mention the arrests he has had this did not shock me at all.
This move was clearly done to protect the Spider.

'Cos Falcao was gonna KTFO Silva one day...

;p

(see what I did there?)
---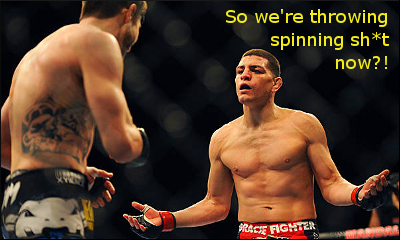 This sucks, Falcao is such a threat in the division. Probably best in the long run though, hopefully he can sort his personal life out and then come back before it's too late.

I'd say Zuffa have done this in the interest of Falcao, not out of dislike for Falcao. They'll take him back as soon as he's ready.
---
Currently Active Users Viewing This Thread: 1

(0 members and 1 guests)
Posting Rules

You may post new threads

You may post replies

You may not post attachments

You may not edit your posts

---

HTML code is Off

---