Yeah that was one thing I REALLY disliked - very unprofessional, yuck.





I do not agree with Bonnar being better in EVERY aspect, wrestling he ain't.


---
Thanks to limba for this AWESOME sig
yea that was something alright! haven't seen fights that crappy since the very first days of the UFC.

i missed his UFC debut. i'll need to rent the dvd and watch. should be interesting.
Quote:
From that I'd say he's going to gass horribly against Bonnar.

Also Bonnar is better in every aspect.

You never know, but I'm going 2/3rd RD submission victory for the 'American Psycho'!
Why do people say things like this when it is clearly not the case.
Vemola has far superior wrestling and strength than Bonnar.
That said, yeah, Bonnar probably is going to win.
---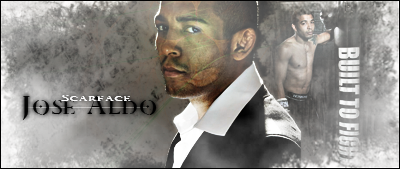 I was very impressed with his UFC debut, his strength is off the charts. He got two takedowns with enormous strength, just picked the guy up and slamed him down. I'm very interested in seeing him again.

This video was posted back then, and a poster said he trained with him and his cardio isn't that great.
Guys I could make a video of myself with twice as many fights, twice as many finishes and some bloody brutal KOs. I just need a video camera and a local middle school and im about to look badass.

His striking looks bad, same thing everytime, there is gonna be a guy who stands his ground when the guy rushes him and hes gonna throw a straight punch blindly straight down the pike and he's gonna put the guy out cold. His wrestling also looks bad, I think he's going to have a hard time taking someone down who knows how to make it hard to get them down. His power looks lackluster, his gas tank is not going to be great the way he fights. He blows his wad quickly every time, the ladies hate this guy. He finished seth petruzelli, props to him for that.
---
If a law is unjust, a man is not only right to disobey it, he is obligated to do so. ~ Thomas Jefferson
Sig by D.P.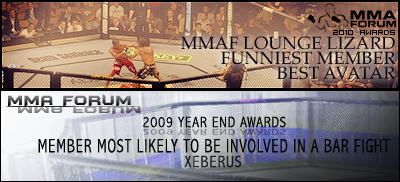 ...and the wonky eye thing is always gonna go against a motherfuker.
Bantamweight
Join Date: Jun 2008
Location: katy tx
Posts: 774
This guy is a bezerker and in the immortal words of Jim brown I saw no dicipline at work I just saw swinging...well aside from his rnc and td's

I dont see how this guy is gonna beat Stephan Bonnar

What a maniac though and he looks like he's all roided up lalwz
---
Last edited by Fedornumber1!; 05-14-2011 at

02:26 PM

.
Quote:
I just need a video camera and a local middle school and im about to look badass.
Tried repping you it says I need more time.
Quote:
...and the wonky eye thing is always gonna go against a motherfuker.
See my comment above.
He looks decent and is pretty effective so far with his 'roid bumrush. Bonner is a big step in competition (as been said plenty of times in this thread) and with the amount of damage he can take, will most certainly escape the first 15 seconds of the round. After that it's gravy. Kimbo did the same thing and got KOed fast.
Stick a map of Dresden on Bonnar's chin methinks.

Difference between Dresden and Bommar's chin though, is that chinny chin chin is indestructable.
---
Total Tottenham
http://www.totaltottenham.com/forum/index.php
Supporting - Machida, Edgar, Mitrione, Pickett, Cruickshank, Wiman, Lauzon, Falcao, Belcher, Korean Zombie, Palhares, Hendricks
Retirees - Lytle, BJ Penn, Hackney,
Currently Active Users Viewing This Thread: 1

(0 members and 1 guests)
Posting Rules

You may post new threads

You may post replies

You may not post attachments

You may not edit your posts

---

HTML code is Off

---