View Poll Results

: Will you be buying the PPV for UFC 130?

Yes - I buy every UFC card whatever the line up
9
14.06%
Yes - I only buy the cards I like and feel this card is still worthy of my dollers
4
6.25%
No – I was going to buy it before the main event was ditch but now its not worth it
20
31.25%
No – But I was not going to buy it anyway with or without the title fight
11
17.19%
N/A – UFC events not PPV where I live anyway so this does not effect me
20
31.25%
Voters: 64. You may not vote on this poll
Quote:
Originally Posted by
Indestructibl3
View Post
Beating Machida was pretty exciting to me ...
I'm on the bad decision side with that one.
When was the last time we really saw Quinton go for the kill, when was the last time we saw him try to get hold of someone, take them down, try to slam someone, for me we just don't see that anymore.
All we see now is a sluggish striker who is not really technically gifted standing around waiting hoping to land a big shot, maybe he will get it maybe he wont, but one think he has not done for ages is really go out there and hunt his opponent down.
Do you know how some say Fedor lost his spark via not been active enough or facing good competition, over the last few years, I think Josh Barnett said it best when he said after he lost to Werdum "if you don't remain active then the sport can grow around you without you realizing" well Quinton has been as active as Fedor over that period, and aside from Rashard and Machida which is a fight I feel he lost he has not really faced the New School.
Bader, Jones, T.Silva, A.Silva (@LHW), Machida, Rahard, these are the real contenders in that division, In my eyes Hamill and Rampage are not up there with these guys and would lose 90% of the time to any one of them, I doubt ether Hamill or Quinton could make there way past Brandon Vera thats how low I rate this match up, I think Quinton vs The Janitor these days would make for a competitive fight, in fact I feel that I would favor Matyushenko to beat him.
---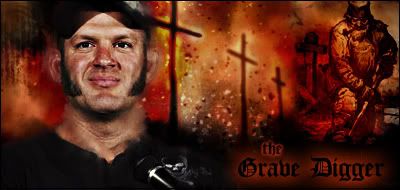 Join Date: Mar 2010
Location: NC.
Posts: 9,766
I voted #1 in the poll because it was closest to me. I don't get every ppv. I'm guilty of checking online before I pay for a tape delayed show and there was about a year and 1/2 when ufc was banned from cable and I didn't have access to satellite but, I have bought more than 100. I've even streamed a couple (you owe me Dana).

I'm starting to get excited for this one. We might be seeing Rampages retirement fight.

Alvez/Story could be foty.

Mir/ belly: somebody's getting fed to meathead after this one.

Brian Stann is going to destroy Santiago and be the guy everybody's talking about next week.


---
Currently Active Users Viewing This Thread: 1

(0 members and 1 guests)
Posting Rules

You may post new threads

You may post replies

You may not post attachments

You may not edit your posts

---

HTML code is Off

---