MMA halfway legal in NY!
---
http://twitter.com/#!/danawhite
Quote:
The NY State Senate votes on MMA in NY State in 30 mins!!!! Let's get this done New York!!!!!
Quote:
It passed 42 to 18!!!!! FINALLY!!! NY!!!!
Quote:
Thank you all!!!!!
Holy shit! It's legit. Good day for MMA fans everywhere!!
---
Sig credit: MC
~ Lifetime Membership sponsored by RustyRenegade ~
You know they are gonna put an epic card in the Garden in the next 6 months.
---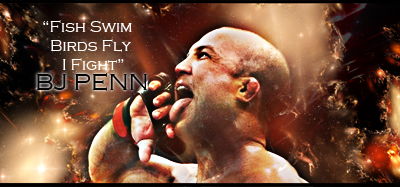 "If you get hit and it hurts hit him back you not knocked out yet."-Joe Doerksen
The Toxic Terrors (FFL)
Demetrious Johnson*Eduardo Dantas*Emanuel Newton*Will Brooks*Michael Page
Join Date: Oct 2009
Location: Ohio
Posts: 2,719
I smell the most massivest card of all time coming on. Roger Center? Roger what-er? Madison Square Garden!
---
Sig courtesy of that photo-matic magician limba
Quote:
I went out the way that I fight. I went out on my shield. That's it. Done. --Chuck Liddell
Quote:
My goal is to end my opponent --Carlos Condit

Join Date: Apr 2010
Location: Following The Path To Jesus Set By His Disciple Vitor Belfort
Posts: 5,111
Quote:
JoshGrossESPN Josh Gross
Don't get excited re: today's NY State Senate vote. Similar measure passed last year before dying in the Assembly. Don't think that changes.
http://twitter.com/#!/JoshGrossESPN
---
Quote:
The New York state senate has voted to pass a bill that will sanction mixed martial arts in the state. The bill, 1707-A, passed by a 42-18 vote after a little debate on the floor in the state capitol building in Albany.

That victory represents just the first step to becoming New York law. It will now move on to the State Assembly, considered a much tougher audience for MMA. In 2010, the same bill passed the Senate but never made it to the floor for an Assembly vote after the state's legislators were bogged down in budget problems and other issues.

Among those voting for the bill was John DeFrancisco of the 50th district.

"I just think the reason in inescapable," he said in voting for the bill. "The public wants this type of activity. The public has this type of activity in 45 states. We in the state of New York are fighting with budget problems and ignoring the ability to please people who want to see this activity, mixed martial arts events, and we're losing revenue. It seems it's a smart thing to do, the right thing to do."

In recent months, the UFC has turned up efforts to get the sport regulated in the state. In January, the promotion held a press conference in Madison Square Garden promising the state two events within the first year of legalization. Madison Square Garden is on record in its support of the sport, and a source with knowledge of the situation recently told MMA Fighting that MSG is holding several dates for the UFC and will move to host an event as soon as the sport is sanctioned.

The UFC has attempted to use its financial clout to sell the sport in the Empire State. A study prepared by HR&A Adivsors, a New York-based consulting agency, found that sanctioning the sport would generate about $23 million in economic activity in the first year. Adversaries, led by Assemblyman Bob Reilly, have countered with polls saying that 67 percent of New Yorkers oppose the state regulating an activity he has been critical of. There are other adversaries as well. A recent MMA Fighting report also noted the role of Culinary Union Local 226 and parent company Unite Here in opposing MMA in the state.

With the State Senate out of the way, the State Assembly will prove a much more difficult roadblock to negotiate. In 2010, then-Gov. David Paterson included language in his budget that would legalize and sanction MMA, but it was ultimately removed by Assembly Democrats. The year prior to that, a bill was shelved and never brought up for vote.

If the Assembly did pass the bill, it would be sent to the desk of Gov. Andrew Cuomo. If he signed it into law, there would still be at least a 90-day wait until events were sanctioned in the state, time which would allow the New York athletic commission to prepare its personnel to properly supervise an event.
way to go yet
Pretty damn good news if it sticks. I hope it passes the assembly right in front of that one jerkoff.
---
Currently Active Users Viewing This Thread: 1

(0 members and 1 guests)
Posting Rules

You may post new threads

You may post replies

You may not post attachments

You may not edit your posts

---

HTML code is Off

---