View Poll Results

: Who will win at UFN 25?

Alan Belcher
11
68.75%
Jason MacDonald
5
31.25%
Voters: 16. You may not vote on this poll
Good to see Belcher was able to get past his eye injury.

I see Belcher winning this one on the feet.
---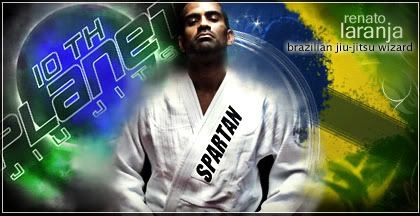 "You have a big word for a guy who don't have a gi right now." - Renato Laranja
Banned
Join Date: Oct 2009
Posts: 7,811
Just a terrible matchup for Belcher after such a long layoff..

see him losing by submission or UD.
If belcher comes in and let's his hands go its gonna be a bad night for jmac...
---
_RIVALS TOP 10

ANDERSON "THE SPIDER" SILVA
JAKE SHIELDS
NICK DIAZ
EDDIE ALVAREZ
JUNIOR "CIGANO" DOS SANTOS
GILBERT MELENDEZ
MAMED "THE CANNIBAL" KHALIDOV
HECTOR "SHANGO" LOMBARD
CAIN VELASQUEZ
GEGARD "THE DREAM CATCHER" MOUSASI

Bantamweight
Join Date: Feb 2009
Posts: 864
jason mcdonald looked great in his last fight against Jensen, wasn't it? but come on, it was Jensen and lets not forget that McDonald himself is pretty much right at the beginning of his return from a broken leg.

This is a good return fight for Belcher, if he gets the W I'm not sure. What I am sure is that I live right outside of NOLA and I am so going to this event.

I for one would love to see Belcher's return in person.
Quote:
I wouldn't put him above competent he looks better than he actually is because of his size advantage over most guys which he won't have in this fight and you need to be a lot more than competent on the ground with MacDonald. Add to that over a year layoff from his last fight he is going to be gassing early if MacDonald gets him down.
I'm agreeing with you on this one, Os. After a year long lay off, going to the ground with MacDonald would be a bad idea. Belcher better be working on his take down defense, and like you said, MacDonald is a fairly big middleweight himself so Belcher can't use that to bully him around. Belcher needs to finish this standing in my opinion, which won't be easy because I doubt that MacDonald is looking to exchange.
---
Psalm 30:5 "For his anger endureth but a moment; in his favour is life: weeping may endure for a night, but joy cometh in the morning."

Top 3 Favorite Fighters
1. Chuck "The Iceman" Liddell
2. Glover Teixeira
3. Demian Maia
I don't see how J-Mac can win. Belcher is a far better striker has the TD defense to keep it standing and despite J-Mac likely having a small advantage in BJJ I doubt its enough to make any diffrence.
---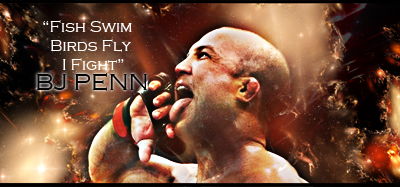 "If you get hit and it hurts hit him back you not knocked out yet."-Joe Doerksen
The Toxic Terrors (FFL)
Demetrious Johnson*Eduardo Dantas*Emanuel Newton*Will Brooks*Michael Page
Couple of decent fights, i actually like the Yang/McGee figh better than Belcher/Macdonald.

I think they've given Belcher a nice return fight, Macdonald's stand up is awful and his takedowns are poor too, elcher should get a nice TKO win.

I think Yang will TKO McGee, think he's a notch better than McGee and i expect Yang to win by TKO too.
---
FORMER UFC CPL CHAMPION
CPL RECORD
:
5-3
Events Attended: UFC 120, CWFC 45, CWFC 52
Soooo pissed the ufc comes 3 hours away from me and ill be if fecking Afghanistan
---
Credit to M.C !!
3? I can get there wayyyy less than that!
Sorry about the bad timing for you though, man.
---
Currently Active Users Viewing This Thread: 1

(0 members and 1 guests)
Posting Rules

You may post new threads

You may post replies

You may not post attachments

You may not edit your posts

---

HTML code is Off

---