View Poll Results

: Who will win at UFN 25?

Alan Belcher
11
68.75%
Jason MacDonald
5
31.25%
Voters: 16. You may not vote on this poll
They have announced two fights for UFN 25 in New Orleans, and one guy asked for this show and got it... Alan Belcher:
Quote:
"UFC Fight Night 25: Battle on the Bayou" has its first two fights.
UFC officials today announced that verbal agreements are in place for middleweights Alan Belcher (16-6 MMA, 7-4 UFC) vs. Jason MacDonald (25-14 MMA, 6-6 UFC) and middleweights Court McGee (13-1 MMA, 2-0 UFC) vs. Dongi Yang (10-1 MMA, 1-1 UFC).
UFC Fight Night 25 takes place Sept. 17 in New Orleans, and the night's main card airs on Spike TV.
The placement of Belcher vs. MacDonald and McGee vs. Yang on the card isn't currently known.
Belcher was scheduled for a UFC Fight Night 22 bout with Demian Maia this past September. But he started to lose vision in his right eye a few months before the event. After consulting with physicians and learning he had a detached retina, the injury forced the 26-year-old to not only withdraw from the fight but also face the possibility of watching his career come to an abrupt end. Belcher has endured painful surgeries and stressful rehabilitation, but his vision is "pretty much 20/20" now.
A native of nearby Biloxi, Miss., Belcher recently told MMAjunkie.com Radio (
www.mmajunkie.com/radio
) he hoped to be on the New Orleans card. He makes his long-awaited UFC return on the heels of a 4-1 run in the organization. The lone loss came via close split decision to Yoshihiro Akiyama, and the victories resulted in three of the UFC's fight-night bonuses.
MacDonald recently salvaged his latest UFC stint with a first-round submission victory over Ryan Jensen at UFC 129. While previously cut from the UFC after a 1-3 skid, the veteran Canadian middleweight now is 4-1 in his past five fights.
McGee, meanwhile, fights for the first time since an October submission win over Jensen. Coupled with a UFC-debut victory over Kris McCray that won him "The Ultimate Fighter 11," the Californian now has won seven straight fights.
Yang, a South Korean fighter, signed with the UFC after posting a 9-0 record in Asia. He recently rebounded from a UFC-debut split-decision loss to Chris Camozzi with a second-round TKO of Rob Kimmons in March.
The UFC hasn't held an event in Louisiana since UFC 37 in May 2002. That event took place in Bossier City. The UFC's most recent event in New Orleans was UFC 27, which took place in September 2000.
http://mmajunkie.com/news/23749/belc...t-night-25.mma
p.s. If anybody else is going to that Fight night show let me know and will come say hello or whatever
---
Alan Belcher vs. Jason MacDonald, Court McGee vs. Dongi Yang Set for UFC Fight Night:
---
Quote:
The first two fights for the upcoming UFC Fight Night show entitled 'Battle on the Bayou' in New Orleans as Alan Belcher makes his long awaited return to the Octagon to face Jason MacDonald, while former 'Ultimate Fighter' winner Court McGee faces Dongi Yang.

The bouts were announced on Thursday by the UFC.

Alan Belcher's (16-6) road to New Orleans has been a long and winding one. The middleweight almost saw his career come to an end while he was training in Brazil and suffered a detached retina. After two surgeries and months of rehab, Belcher finally got the clearance to return to training and immediately started working towards a UFC comeback.

A native of Mississippi, Belcher has been hopeful to end up on the New Orleans card and now he gets his wish.

Jason MacDonald (25-14) had to sit out and wait for his UFC return as well after a nasty ankle injury sidelined him, but he got back to form at UFC 129 in Toronto with a submission victory over Ryan Jensen. The Canadian will try to make it 2 in a row in the Octagon when he faces the heavy handed Belcher in September.

The other fight announced for the upcoming September 17 card will feature former 'Ultimate Fighter' winner Court McGee (13-1) against Dongi Yang (10-1)

McGee was scheduled to appear at UFC 131 in June, but a knee injury suffered in training put the former TUF winner into surgery and out of action for a few weeks. Now that he's healthy, he's ready to get back to business and he'll start in September.

Korean fighter Dongi Yang will try to duplicate in September what he did in his last fight in the Octagon, stopping Rob Kimmons by TKO in the 2nd round. Yang is a tough match-up for anyone in the middleweight division, and he'll look to show that off when he faces McGee in New Orleans.

More fights for the upcoming card in New Orleans are expected to be announced in the coming weeks.
http://mmaweekly.com/alan-belcher-vs...e-on-the-bayou
HELLLLLLLLL YEAH! The talent is back for starters and secondly Dong Yi Yang Vs Court McGee is a quality fight!
---
Another tough fight for JMac. He's gotta win this one or the UFC is gonna stop resigning him after cutting him. He looked very good in his last fight at 129, hopefully he can keep that going.

Obviously I've gotta cheer for my fellow Canadian but I am a fan of Belcher who's a solid MW.
---
Check out the new MMA Forum app for the Android
good start,

like others stated tough fight for Jmac, he's a bleeder, Belcher has power.

You can bet that Melvin Guillard will make it on this card anyway he can. Maybe as the headliner (providing he gets out of Ufc 132 unijured)
Yass! Come on Belcher, been waiting on his return!
---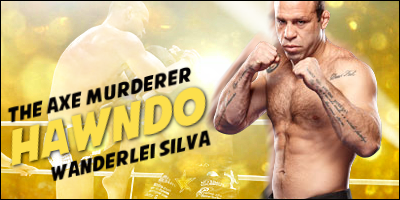 Thanks to Leakler for the sig
Bantamweight
Join Date: Dec 2007
Posts: 535
I don't think they ever put this fight in the vault but here some highlights from the Yang vs. Kimmons fights


This is a bad matchup for Belcher.
Quote:
This is a bad matchup for Belcher.
How so? Belcher's ground game is more than competent.
I really like both fighters, but I'm pulling for "the Talent" in this one
I'm a fan of both fighters, and normaly i'd be picking Belcher to win...except this is his first fight back after a pretty lengthy layoff so i'm giving the slight advantage to J-mac.
Quote:
How so? Belcher's ground game is more than competent.
I really like both fighters, but I'm pulling for "the Talent" in this one
I wouldn't put him above competent he looks better than he actually is because of his size advantage over most guys which he won't have in this fight and you need to be a lot more than competent on the ground with MacDonald. Add to that over a year layoff from his last fight he is going to be gassing early if MacDonald gets him down.
Currently Active Users Viewing This Thread: 1

(0 members and 1 guests)
Posting Rules

You may post new threads

You may post replies

You may not post attachments

You may not edit your posts

---

HTML code is Off

---