There are two concerns that I have about this interview.

1. It is almost a given that the next TUF coaches are going to be MW for a fight with Anderson. Reason is cause it sounds like that was the plan with Bis and Sonnen and with his reaction to the Chael decision, I think they are scrambling to find a replacement.

2. There will be no fights between SF and UFC for a long time. Honestly I think we see SF disolve before we see that. I think they want SF there in a capacity to have up and comers or like a B league for fighters. This will all depend on if they can sell it to the public that way. We wont know for sure until the last person's contract and the Showtime contract expires.
Bantamweight
Join Date: Jul 2010
Posts: 769
Interviewer is hot.
Didnt care too much about the rest
Bantamweight
Join Date: Mar 2009
Location: Ottawa
Posts: 937
Thank god they aren't doing this. If Dana absolutely insists on wasting our time by having GSP fight Diaz, at least don't waste even more time by dragging it out for a year on TV.
The longer I watched the video, the hotter the interviewer got. Apart from that, good interview from Dana.
Quote:
X2 -----Who is she???
Megan Olivi!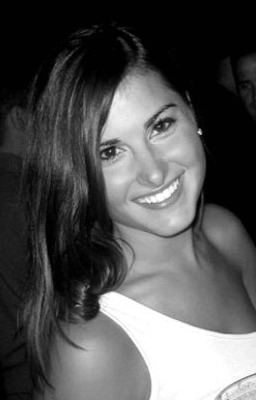 I'd hit it!
---
.
BELIEVE!
Quote:
X2 -----Who is she???
My future ex-wife
Did you see the way he lit up when Jones and Rashad were mentioned? Possible TUF coaches?
Get in line...
---
.
BELIEVE!
Quote:
GSP studies his opponents carefully and works on attacking their weaknesses and will learn very quickly that he has no choice but to take it to the ground.
the only problem with this is, diaz doesn't have a weakness, outside of wrestling, his bjj from his back is just as sick as his stand-up, if not more so, his cardio and chin are world class, and he's absolutly fearless and attacks where ever the fight goes..... gsp will really luck out if this fight doesn't go through, cus diaz has the tools to destroy gsp, no one in the division is gonna stop gsp's wrestling, so you need someone with excellent hands and excellent bjj to beat him, this is the worst match-up for gsp in the division with out question.....obviously taking it down, and putting all his wieght on diaz, and being completely defensive on the ground would be gsp's only way of winning. but its gonna be hard to survive 5 rounds in diaz's guard when you can't even submit dan hardy in 25 minutes, all of which took place on the ground.
---
I only live by 3 rules: Eat Twat, Smoke Pot, and Smile Alot
---
Last edited by JoshKnows46; 05-25-2011 at

03:18 PM

.
Currently Active Users Viewing This Thread: 1

(0 members and 1 guests)
Posting Rules

You may post new threads

You may post replies

You may not post attachments

You may not edit your posts

---

HTML code is Off

---