View Poll Results

: Who takes it?

Bad Boy
17
68.00%
Bruce Leroy
8
32.00%
Voters: 25. You may not vote on this poll
Caceres vs Garcia added to UFC on Versus 5
---
Quote:
Leonard "Bad Boy" Garcia (23-7-1)
Loss Chan Sung Jung (submission - twister) - UFN 24
Win Nam Phan (split decision) - TUF 12 Finale
Loss Mark Hominick (splt decision) - WEC 51

Alex "Bruce Leroy" Caceres (7-3)
Loss Mackens Semerzier (submission - rear naked choke) - UFN 24
Win Jahmal McLennan (TKO) - G Force Fights: Bad Blood 3
Loss Matt McCook (submission - armbar) - WFC: Battle of the Bay 8

An intriguing bout between Alex "Bruce Leroy" Caceres (4-3 MMA, 0-1 UFC) and fellow featherweight Leonard Garcia (15-7-1 MMA, 2-2 UFC) had been added to August's UFC on Versus 5 lineup.

UFC officials today announced that verbal agreements are in place for the fight.

UFC on Versus 5 takes place Aug. 14 at Bradley Center in Milwaukee as part of the UFC's Wisconsin debut. The night's main card airs live on Versus.

Caceres vs. Garcia likely will be part of the preliminary card.

Caceres, a cast member on "The Ultimate Fighter 12," missed a spot on the undercard of the show's live finale because of an injury. He then made his official UFC debut at UFC Fight Night 24, where he suffered a swift submission loss to WEC vet Mackens Semerzier. While most eliminated "TUF" cast members are one and done with the organization after a loss, UFC president Dana White said the fan favorite would get another shot.

However, Caceres finds himself in a must-win situation against Garcia, who recently was part of the WEC's fold into the UFC. After a 4-3-1 record in the WEC (including three "Fight of the Night" bonuses and an unsuccessful title fight with then-champ Mike Brown), Garcia began his second UFC appearance and won a controversial split-decision victory over Nam Phan. But most recently, he suffered a loss to Chan Sung Jung via a rare twister submission at UFC Fight Night 24.

The latest UFC on Versus 5 card now includes:

* Dan Hardy vs. Chris Lytle
* Ben Henderson vs. Jim Miller
* Cole Miller vs. T.J. O'Brien
* Joseph Benavidez vs. Eddie Wineland
* Duane Ludwig vs. Amir Sadollah
* Stephan Bonnar vs. Karlos Vemola
* C.B. Dollaway vs. Jared Hamman
* Danny Castillo vs. Jacob Volkmann
* Alex Caceres vs. Leonard Garcia
* Edwin Figueroa vs. Jason Reinhardt
http://mmajunkie.com/news/23726/alex...n-versus-5.mma
---
people really think Bruce Leroy has a chance in a UFC fight? maybe if they brought Junie Browning back.
Join Date: Oct 2009
Location: Ohio
Posts: 2,719
Solid card, especially for a free one.

Hope Caceres looks good enough to get another fight. Or wins (as miraculous as that would be).
---
Sig courtesy of that photo-matic magician limba
Quote:
I went out the way that I fight. I went out on my shield. That's it. Done. --Chuck Liddell
Quote:
My goal is to end my opponent --Carlos Condit
Squirrelfighter is right there, hope Milwaukee knows what they have and talk it up in a town the UFC have never been to before. Garcia gets ridden on because of his decision luck and questionable technique, but it hasn't stopped him from being in some of the UFC & WEC's best fights.
---
Leeroy better pray it doesn't go to decision.
---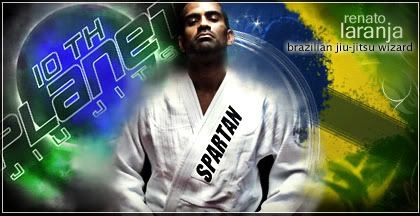 "You have a big word for a guy who don't have a gi right now." - Renato Laranja
Two guys that might be fighting for their job. Bruce Leroy has never looked remotely impressive to me.
---
Sig credit: MC
~ Lifetime Membership sponsored by RustyRenegade ~
Quote:
Originally Posted by
morninglightmt
View Post
people really think Bruce Leroy has a chance in a UFC fight?
Why not?
-He has good cardio and never gases even when the pace is fast and hes being taken down constantly.
-He has a good chin and has never been stopped by KO/TKO.
That's a good base to win fights in the UFC. I thought he may have won that fight vs Michael Johnson on TUF.
I'm calling Caceres as the underdog who surprises people & expecting him to win his fight against Garcia.
---
Hard work is the only real PED.
Very decent fight, especially for free.
Although I think Garcia will destroy Caceres early, whether Caceres gets KO'd early will remain to be seen. Leroy might smash him for the last few minutes, (since he seems incapable of becoming tired) and maybe get a cheeky knockout. Anyway the versus 5 card is shaping up to be pretty damn good.
Garcia should take this easily.

He ain't no top contender in his division, but Leroy is much much worse.
---
.
BELIEVE!
Currently Active Users Viewing This Thread: 1

(0 members and 1 guests)
Posting Rules

You may post new threads

You may post replies

You may not post attachments

You may not edit your posts

---

HTML code is Off

---