Banned
Join Date: Apr 2009
Location: Manchester
Posts: 5,115
Bobby Cooper future prospect?!
---
Our very own Bobby Cooper was successful last night in his bout against Nick Budig at The Titan Fighting Championships. He won via Unanimous decision.
You kept that one quiet eh Bobby?
Bobby "Super Duper" Cooper
Catchweight (176 lbs.): Bobby Cooper vs. Nick Budig
Quote:
Round 1: Budig and Cooper go to battle immediately with Budig throwing the better punches in the initial exchange. Cooper having trouble keeping Budig at bay with his reach advantage as Cooper is the bigger and lankier fighter. Mouthpiece flies out and they stop to get it back in Cooper's mouth. We restart at center. Budig comes forward hard, and both men land significant strikes to each other's chins. Cooper is being overwhelmed by Budig's speedier delivery. They separate to center. Cooper trying to use his reach to jab at Budig's chin, also using some kicks. Budig landing more shots, straight two punch combinations. Cooper finding some success with a straight jab, right hook combination. Budig finally has enough of waiting out Cooper. He rushes forward, glances a few blows off Cooper's chin and retreats. Budig definitely swinging for the knockout. Budig presses to the cage, misses two shots, and Cooper counters with body shots. Cooper lands three beautiful body kicks and Budig looks unphased. Nice right hand to the chin of Cooper by Budig. Entertaining stand-up war here. Cooper turns it on at the end with a few overhands and kicks. BloodyElbow.com scores the round narrowly for Bobby Cooper, 10-9.

Round 2: More of the same to start the second round as Cooper backpedals and throws strikes from distance while Budig is throwing straight power over the top. Cooper's jab is landing consistently, and Budig is beginning to slow down. At the two and a half minute mark, Cooper has blocked most of Budig's blows or backed out and countered. Budig's eye is swollen badly from Cooper's jabbing game. Budig finally lands the right hand with a minute forty-five left, and Cooper falls to the ground, although completely aware. He offers the guard, but Budig won't have it. Back to the feet. Budig is visibly tired now with only one eye. Jabs are lighting up Budig like a Christmas tree. Budig presses the action at the end of the round, but misses nearly every punch thrown. BloodyElbow.com scores the round for Bobby Cooper, 10-9.

Round 3: Budig's eye is completely shut. But it doesn't stop him from going all out to start the round. Cooper gets tagged, but survives the storm. Budig resets on the feet, and we're back to the sparring match at center cage. Budig throwing the same tired combination over and over again, and Cooper simply backs out and counters with straight punches. More of the same as we hit the two minute mark. Budig is completely ineffective at this point, slowing to a crawl in his urgency. Budig is limping, has a swollen eye, and is completely gassed. Thirty seconds later, Budig tries to crash through Cooper's defenses. Nothing. Cooper lands a few jabs, some more jabs, and more jabs. Budig finds the urgency to move forward, and Cooper evades Budig till the end of the round. BloodyElbow.com scores the round for Bobby Cooper (10-9, 30-27 overall)

Bobby Cooper def. Nick Budig via unanimous decision (29-28, 29-28, 30-27)
http://www.bloodyelbow.com/2011/5/27...lts-commentary
http://www.sherdog.com/fighter/Bobby-Cooper-68351
Bantamweight
Join Date: Jul 2010
Posts: 769
Its nice to see that the people on here are not only keyboard warriors
Congratz to the win!
I train MMA too but i have problems with my knee and cant really do much atm
I hope he gets picked up by the UFC, then in a strange twist of fate, he's forced to fight Machida.
---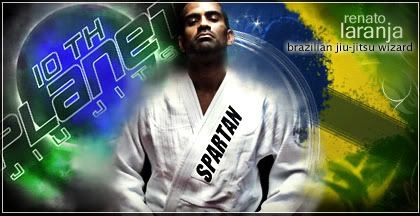 "You have a big word for a guy who don't have a gi right now." - Renato Laranja
Cooper defeats GSP by Front Kixk.

Join Date: Mar 2010
Location: NC.
Posts: 9,815
Quote:
I hope he gets picked up by the UFC, then in a strange twist of fate, he's forced to fight Machida.
Beat me to it. He
has
to fight Machida because we the fans demand it.
---
Bobby Cooper vs Lyoto Machida?!

Wow.. merely writing it down made me shudder.
Banned
Join Date: Apr 2009
Location: Manchester
Posts: 5,115
I especially like the choice of nick name; "Super Duper".

Join Date: Mar 2010
Location: NC.
Posts: 9,815
I always pictured Bobby being more ninjaish
---
Is this a joke or is this the actual Bobby Cooper? I doubt it is.
Currently Active Users Viewing This Thread: 1

(0 members and 1 guests)
Posting Rules

You may post new threads

You may post replies

You may not post attachments

You may not edit your posts

---

HTML code is Off

---