Quote:
Maybe he (Nelson) should try showing up in shape and winning fights. I am quite sure that would have a positive effect on his paydays. He has only won 2 of his last 6 fights, and the people he beat were mid tier at best. Still though, 15000 does seem low. I like Nelson, but his lack of commitment confuses me. He will never be a contender coming in in that kind of shape.
What you just said makes no sense considering Struve got paid more lol...
why do guys like rampage and frank mir get as much as champions like gsp/silva.


if i were gsp and silva I'd want a pay raise
Heavyweight

Join Date: Sep 2007
Posts: 3,705
GSP makes $400,000 + PPV bonus......
Quote:
Nelson got screwed over pretty hard. Kendall Grove even made more than him.
Maybe if he'd start taking MMA seriously and stop being a lazy ******* slob his pay would go up. Dana is trying to short him so he has less money for whoppers.
Quote:
why do guys like rampage and frank mir get as much as champions like gsp/silva.
Quinton and Mir both sell a shitload of PPVs with their mouths, not to mention Mir is a 2 time champ (one interim, one full) and Quinton was the PRIDE LHW champ and UFC LHW champ (which he unified) and one of the few men to successfully defend the LHW title dominantly.
Plus GSP get's paid way more than 250K doesn't he? I could've sworn he got at least $500k at one point. (After some research, he got
$400k
for beating BJ,
$500k and a hummer for beating Hughes and $400k for beating Shields
. Possibly as much as $2.5 MILLION including PPV cut.)
---
Last edited by TraMaI; 05-31-2011 at

09:49 PM

.
Quote:
What you just said makes no sense considering Struve got paid more lol...
1. Stefan Struve is 4 wins 2 losses in his last 6 fights.
2. Roy Nelson is 2 wins 4 losses in his last 6 fights.
3. Struve comes in shape.
4. Nelson comes in Obese.
5. Struve is 23 and has, potentially, a long future in MMA (he is 11 years younger than Nelson).
6. Nelson is 34 (average age of a UFC fighter is 29.5 ) and has very little chance of a future in MMA, especially as he is unlikely to lose the weight he needs.
7. Only one UFC belt holder is older than 30 (Anderson Silva).
8. Use your head before you tell someone that what they have written makes no sense.
Amateur
Join Date: Oct 2008
Posts: 167
Quote:
I always get pissed looking at this lists.

Hope is just a scheme to escape taxes and the guys receive lots of green "under the table".
i don't blame them for trying to have less of their income stolen. we should all try and find ways to have less of our income stolen.
Poor Nelson only making 15k. I hope his sponsors are treating him good.
---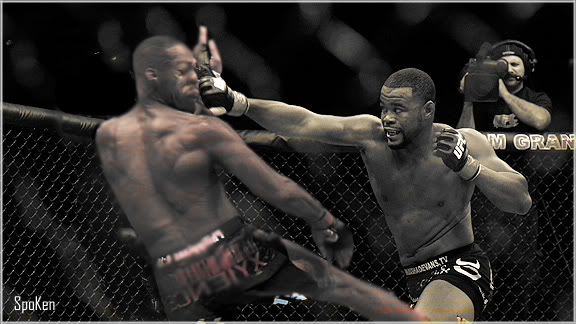 Sweet sig by Life B EZ
I feel like I get paid way to much money, but not enough -Nick Diaz
15k wouldn't cover his food expenses for a month.
Flyweight
Join Date: Jan 2010
Location: Cork, Ireland
Posts: 498
Quote:
does not matter what shape he is in 15k for a co mainevent fighter is disgustful. Dana white probably spends that in one night of partying.
Seriously doubt that. There's a reason he's so successful, and being financially sensible is most likely one of those reasons.
Quote:
Thiago Alves on $32,000 ?
Do you think it's too much or too little pay though? Personally I think he's extremely underpaid. He puts on exciting fights, just gets bored to death by Storry.
Quote:
I could care less about Rampage actually. I really don't care for the guy, but unfortunately he has his fans and the UFC will pay him. Roy Nelson looked terrible against Junior and against Mir. He may have the desire to fight, but does he have the desire to be competitive? Watching him get pounded for the last 6 rounds he has fought has been tough. It is not good for the sport...actually, it makes a mockery of it. It is sad to see talent wasted.
It's all well and good being competitive come fight night, but a different matter entirely when it comes to living day to day. He'll never keep that weight off if he's not eating semi-healthy all the time. I can only imagine what he's gorging on to be so heavy.
Flyweight
Join Date: Jan 2010
Location: Cork, Ireland
Posts: 498
Quote:
Roy Nelson is a fat ******* can and he got what he deserved. The dude is the most overrated scrub in the UFC and Dana White knows this which is why his base salary is so damn low. Yes he won TUF but that was a show which featured a bunch of ex-NFL players and street brawlers who never trained MMA in their lives.
And yes he KOed Struve but everybody is doing that these days and he got absolutely worked against actual opponents like Mir and JDS. Nelson is an ugly, unskilled, fat **** who should be a middleweight so he has no right to complain about anything.
Stupid statement!! He's been knocked out by Nelson and Browne recently. How is that "everybody these days"??
Quote:
That's probably the reason he only makes 15k though. TUF contracts are not really the cream of the crop.
Well those TUF contracts are 6 figure apparently, so that would be base pay. If he's getting 15k base pay per fight then its a minimum 7 fight deal. That doesn't add up to me....
Currently Active Users Viewing This Thread: 1

(0 members and 1 guests)
Posting Rules

You may post new threads

You may post replies

You may not post attachments

You may not edit your posts

---

HTML code is Off

---