Join Date: Oct 2009
Location: Ohio
Posts: 2,719
So...his theory on how to beat Jones is the exact opposite of everyone else, everywhere... Seems legit.
---
Sig courtesy of that photo-matic magician limba
Quote:
I went out the way that I fight. I went out on my shield. Thatís it. Done. --Chuck Liddell
Quote:
My goal is to end my opponent --Carlos Condit
Quote:
PULL GAURD???
Tell that to Hamill, Vera, and Matyushenko.
All together different thing, but why are Filho and Arona not in UFC?
Lightweight
Join Date: Dec 2008
Posts: 1,651
it really is a terrible strategy but maybe he was thinking of some1 like prime big nog....prime big nog would have a good chance IMO

other than him, that would be the worst gameplan possible lol
They're saying this cuz JBJ is a "white belt" in BJJ.
---
Hard work is the only real PED.
Prospects -- Doo Hoo Choi, Ashlee Evans Smith, Mickey Gall, Sage Northcutt, Thomas Almeida, Yair Rodriguez, Lorenz Larkin, Robert Whittaker
It seems like he described a prime Big Nog. That actually would have been an interesting fight.
---
Psalm 30:5 "For his anger endureth but a moment; in his favour is life: weeping may endure for a night, but joy cometh in the morning."

Top 3 Favorite Fighters
1. Chuck "The Iceman" Liddell
2. Glover Teixeira
3. Demian Maia

Join Date: Apr 2010
Location: Following The Path To Jesus Set By His Disciple Vitor Belfort
Posts: 5,111
Quote:
All together different thing, but why are Filho and Arona not in UFC?
Filho is crazy and overweight while injuries have screwed Arona over.
---
Ryo Chonan is the man for the job. The problem with that is 205 is mostly devoid of guys who are really good offensively with BJJ and especially with heel hooks I can't really think of anyone. Shogun isn't some amazing leg submission guy he just goes for them sometimes and I can only remember him actually finishing one person that way.

It might actually be harder to finish a guy with limbs like that using leg submissions if you aren't also a really big guy. He might be able to clear his knee easier but I don't have a vast library of freak limb length guys trying to escape heel hooks I can look at to be sure. Armbars I think would be difficult with him too just as far as being able to extend fully. I don't think I would even recommend attempting one from guard unless you were super fast and smooth at them. If it is just some average blackbelt going for one he is getting stacked up and having elbows rain down on his unprotected face. As far as attacking from pulling guard I would think omoplatas would be what he is most vulnerable to and would have the hardst time escaping because of how long his arms are.
I wonder which one of the voices in Filho's head told him about this formula.
---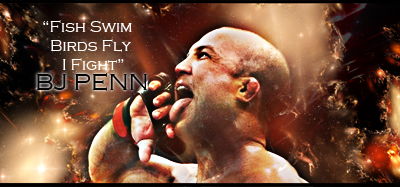 "If you get hit and it hurts hit him back you not knocked out yet."-Joe Doerksen
The Toxic Terrors (FFL)
Demetrious Johnson*Eduardo Dantas*Emanuel Newton*Will Brooks*Michael Page
That logic seems okay but the problem is from what i have seen so far JBJ jujitsu is scary. The way he transition,etc in that bader fight is crazy. His ground game is probably as impressive as he is due to his speed, strength, flexibility, length,etc.
Like most others I disagree with Paulo ... pulling guard with any top fighter nowadays seems to guarantee a sound pounding. By now every elite fighter knows "old school BJJ" enough to defend all but the Maia / Jacare levels.

Not to mention pulling guard against a guy who no one has ever taken down is pretty damn hard. Most likely they'll end up flopping and making asses of themselves like Leites and Maia against Andy.

IMO the way to beat Jones is to counter his Greco and Judoesque upper body centric style with someone who has a VERY fast shot. Yeah he's faced wrestlers, but he's faced slow, plodding, drive through wrestlers. He has not faced a Sonnen/GSP/Phil Davis type guy who will neutralize his reach with a fast deceptive shot.

In my experience, guys with great greco are inherently weak against a fast mixed in shot. It's one of those rock/paper/scizzors thing ... they train their whole life in the clinch and upper body misdirection, clinching/driving through with them is suicide. You need to take their legs out, fast. Their reflexes aren't as tuned to that as a top freestyler.
Currently Active Users Viewing This Thread: 1

(0 members and 1 guests)
Posting Rules

You may post new threads

You may post replies

You may not post attachments

You may not edit your posts

---

HTML code is Off

---