View Poll Results

: The winner is...

Donald Cerrone
20
90.91%
Vagner Rocha
2
9.09%
Voters: 22. You may not vote on this poll
***OFFICIAL*** Donald Cerrone vs Vagner Rocha Pre/Post Fight Thread
---
Please discuss the fight on this thread.
---
Haven't ever seen Rocha fight, but Cerrone win this by whatever he damn well pleases.
---
Rookie Hammer Squad 2015
Frankie Edgar - Dominick Cruz - Jorge Masvidal - Cat Zingano - Holly Holm
Rocha - don't know anything about him! ZERO!

Cerrone - he's the more skilled fighter and should take this fight easily.
Even on the ground i think he can match Rocha's game.

If he doesn't get over confident - something like against Henderson 2, jumping straight into a guillotine or something - Cerrone should cruise to a UD.
---
.
BELIEVE!
---
Sig credit: MC
~ Lifetime Membership sponsored by RustyRenegade ~
Vagner Rocha speaks! And, ah, what has he got to say... 'If Cowboy beats me it makes him look like sh...':
Quote:
Vagner Rocha (6-1 MMA, 0-0 UFC) knows the odds are against him.
A little more than two years into his fighting career, he's facing a two-time WEC title-challenger on a three-fight streak. A bonus collector. A guy with almost three times his experience.
So it's no surprise to him that he's a 3-to-1 underdog against Donald Cerrone (14-3 MMA, 1-0 UFC). He's keeping track because he's bet on himself. Not the farm, but "somebody's rent money," as Rocha told MMAjunkie.com (
www.mmajunkie.com
).
The two meet Saturday on the first pay-per-view bout of UFC 131, which takes place Saturday at Rogers Arena in Vancouver, British Columbia, Canada.
If the 29-year-old Rocha speaks with the confidence of someone with a lot more experience – or someone who's already bucked the odds – it's because, well, he has. In just his second professional fight, Rocha beat Igor Gracie before thousands at Bellator 11. Sure, it was only Gracie's third professional fight, and he was 1-1 at a time.
But a Gracie is a Gracie, and it was a pretty good start to his career.
Rocha, an ADCC North American trials winner and NAGA absolute champion, now has seven fights under his belt (including a loss of his own) and is ready to deliver the upset. He is 4-1 since his win over Gracie, and he has won four of his six fights in the first frame. But he said records are deceiving.
"I don't have a lot of fights, but what I did do was always focus on making sure I was doing this properly and I wasn't doing this half-assed," he said. "I put myself together and built a gym, and now I'm teaching and making a living off of teaching. I was able to train full-time. It's been 10-plus years."
Of course, there are countless fighters who have put their time in and, in theory, deserve a shot at the big time. Not everyone is cut out for the extreme pressure of fighting in the UFC. Confidence turns into nerves, and years of training suddenly vanish in the heat of the moment.
But when "The Ultimate Fighter 6" winner Mac Danzig tore a muscle and was forced to withdraw from the event, Rocha's management had little hesitation in offering him as a replacement despite his relative lack of experience.
Rocha said his Gracie experience has prepared him to deal with the stress of his first time in the UFC. He scoffs at the "octagon jitters" that so many newcomers talk about and said they won't get to him. A bold statement, indeed.
"It's another event," he said. "It's me and another guy in the cage and the ref – that's it. I don't even hear that other stuff behind it. I've just got to get in there and do my job."
And he's got quite a job cut out for him. Cerrone established himself as one of the toughest fighters in the now-defunct WEC with his aggressive Muay Thai and submission skills. Not only that, but he shares with Rocha a supreme confidence in his abilities – a swagger that's as much of a weapon inside the cage as his punches and kicks. (You could say it's helped him win his six performance bonuses that put a combined $120,000 in his pocket.)
The difference between the two is that Cerrone is proven, and Rocha is not. Rocha, however, thinks that could be to his advantage, particularly when it comes to the striking skills that have won "Cowboy" praise.
"Look at his record; he might be a kickboxer, but he's no knockout artist," Rocha said. "I've seen him fight, and I've seen some of the holes he has on his feet and on the ground.
"He may think I'm just a jiu-jitsu guy, but that's just because I'm doing what it takes to win. I'm taking guys down and submitting them with ease because it's easy for me. But that doesn't mean I don't know how to strike."
Cerrone could find that out the hard way if Rocha is doing his job correctly.
"Either he's going to underestimate me, or he's going to think he's going to run me over," Rocha said. "Either way, he's in for a rude awakening."
Only Rocha, his team and those closest to him will carry the confidence into Saturday's fight. Outsiders have clearly counted him out. And the fight itself is a bet. Rocha and his team think they have the winning hand – all they have to do is put the cards down. Will it trump Cerrone?
Rocha is invested – that's for sure.
"A fight like this is not just a fight," he said. "It's a big marker. I'm not just fighting a nobody. I'm fighting somebody with a really big name. If I go in there and do what I do, who's getting catapulted to the top? Not him. It's me.
"It's a lose-lose fight for him. If he beats me, so what? If I win, then he looks like [expletive]."
http://mmajunkie.com/news/23906/ufc-...ht-for-him.mma
---
Quote:
Haven't ever seen Rocha fight, but Cerrone win this by whatever he damn well pleases.
Considering Rocha is a high level black belt and Cerrone isn't. I'd say he will not win by whatever he pleases.
---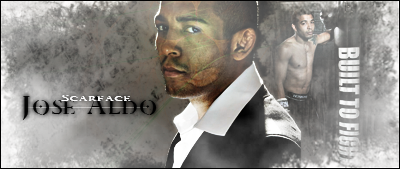 Quote:
Considering Rocha is a high level black belt and Cerrone isn't. I'd say he will not win by whatever he pleases.
Tend to agree. I'd expect Cerrone to work his muay thai in this one. But he's a gamer, so I wouldn't be surprised if he chases Rocha to the ground, especially if it's following a knockdown... Would be nice notch on his belt to sub a Pablo Popovitch trained JJ student, but I lean toward Cerrone by decision here, oddly enough.
---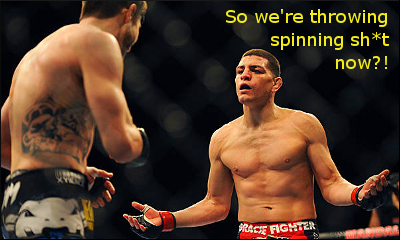 Cerrone has such a heavy advantage standing I dont see the fight hitting to floor.
Flyweight
Join Date: Mar 2010
Posts: 292
Quote:
Considering Rocha is a high level black belt and Cerrone isn't. I'd say he will not win by whatever he pleases.
Cerrone has 12 submission victories.....he can fight anywhere.
Quote:
Cerrone has 12 submission victories.....he can fight anywhere.
I'm a huge Cerrone fan and he's certainly crafty on the ground as demonstrated by his 12 subs, but keep in mind most (actually, all, pretty much) of those subs were performed on strikers/bangers --> Kelly, Horodecki, Ratcliff, Njokuani, etc.
There's not a single victory over of high level grappler on Cerrone's resume -- Danny Castillo and James Krause are probably the highest level grapplers Cerrone has beaten. And that's not saying much.
I'm definitely rooting for Cerrone here but if he fights to Rocha's strengths here and decides to have a ground war, I'll be surprised.
---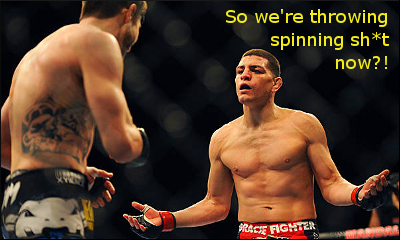 Currently Active Users Viewing This Thread: 1

(0 members and 1 guests)
Posting Rules

You may post new threads

You may post replies

You may not post attachments

You may not edit your posts

---

HTML code is Off

---