View Poll Results

: Who wins each prelim?

Yves Edwards vs.
1
10.00%
Sam Stout
9
90.00%
Jesse Bongfeldt vs.
0
0%
Chris Weidman
8
80.00%
Multiple Choice Poll. Voters: 10. You may not vote on this poll
Spike Tv Prelim Discussion Thread
---
Yves Edwards vs. Sam Stout
Jesse Bongfeldt vs. Chris Weidman
Saturday night at 8 PM EDT on Spike TV.
---
I cant see how Stout is jus ta -125 favourite, i have him beating Edwards comfortably and i think i'm gonna lump on him to win. I also like Weidman by late finish or decision.
---
FORMER UFC CPL CHAMPION
CPL RECORD
:
5-3
Events Attended: UFC 120, CWFC 45, CWFC 52
Weidman wow. Gotta pick that guy by more subs from now on! I had him by ud.
Damn, bum knee. That sucks, he's going to be out a while.
---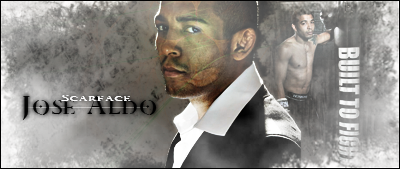 Damn he beat him on one leg, they make them tough in long island
Props to Stout for not giving him a Dan Henderson style beating after the KO.
---
Praise be to the Lord my Rock, who trains my hands for war, my fingers for battle.

-Psalms 144:1-

~Proudly Supporting~

-- Cain Velasquez, Rich Franklin, Vitor Belfort, Jon Fitch, Frankie Edgar, Urijah Faber --
Yves Edwards just took a real nasty KO, that didn't look good but hopefully he's going to get back up to his feat.

Great KO on the other hand.
---
Dan 'THE OUTLAW' Hardy
Mauricio 'SHOGUN' Rua
Alexander 'THE MAULER' Gustafsson
Brad 'ONE PUNCH' Pickett
John 'THE HITMAN' Hathaway
Frankie 'THE ANSWER' Edgar



Join Date: Oct 2006
Location: Wa
Posts: 2,550
That was one of the more perfectly landed punches i've ever seen. Respect to Stout for not jumping in for another bomb.
---
_________________________________________________
_________________________________________________
Currently Active Users Viewing This Thread: 1

(0 members and 1 guests)
Posting Rules

You may post new threads

You may post replies

You may not post attachments

You may not edit your posts

---

HTML code is Off

---