HW-Brock Lesnar, everybody wants to see the man lose,huge draw
LHW-Jones-same as lesnar
MW-Silva-just jaw dropping talent
WW-Clay Guida- to much engery and is the people's champ
Lw-BJ Penn-when i think lw there is only one man
Featherweight-Jose Aldo same reason as silva
............don;t give a shit but the other weight division.
HW: Andrei Arlovski - Feel bad for him having such a hard run away from the UFC, I think he should return to the UFC where he can get back on a winning streak and reclaim the belt KO'ing Cain Velasquez with a Sparta Kick.

LHW: Stephan Bonnar - No idea why just would love to see the guy have his moment of golden glory even if only for one fight, but aside from that am perfectly happy with Jon Jones been champ its righteous in a way because god knows he is the best fighter in that division right now, maybe the best fighter to ever fight at LHW.

MW: Michael Bisping - Easy choice for me only answer here I did not have to think about even, and for him to personalty take the belt off Anderson Silva would be my greatest MMA moment ever, dam how I crave for that day its would just be the ultimate fcuk you to all the haters.

WW: BJ Penn - I would love to see BJ give GSP a good old fastion kicking then take that belt and make it his.

LW: Ross Pearson - He is my favorite fighter nuff said.

FW: Kenny Florian - Have always been a fan of Ken Flo, this been a division I personalty don't care to much for with HW and LHW been my fav divisions, Ken Flo stands miles ahead of my list of fav's in this division.

BM: Urijah Faber - Again don't really care much for the division, don;t get me wrong I'll watch it but then if MMA was to become part of the Special Olympics I would probably watch that as well so does not really say much, but Fabar imo is a good ambassador for the sport on top of which I like the way he fights, I don't think he is over rated even like I think Aldo is at least in the P4P ratings, and he seems like a genuine cool guy so I have nothing against him at all.
---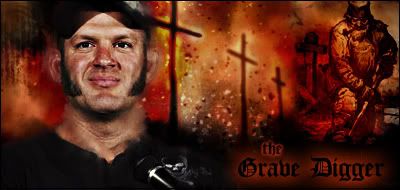 HW: Brock Lesnar
LHW: Keith Jardine
MW: Wanderlei Silva
WW: Anthony Johnson
LW: Gray Maynard
Banned
Join Date: Oct 2009
Posts: 7,811
I would most likely give Lyoto his belt back first!!

Secondly BJ Penn WW and LW Champion!
HW - Cain Velasquez / Fedor

LHW - Rashad Evans

MW - Bisping / Maia / Okami

WW - JON FITCH / Stun Gun

LW - Miller , Penn or Sherk

FW - Florian

No opinion on the lower weights as i dont have personal favourites.
---
Bisping Fan extraordinaire
Velasquez will be back
HW - Mitrione
LHW - Machida
MW - Palhares/Falcao
WW - BJ Penn/Condit
LW - Edgar, Lauzon, Wiman
I'd love Meathead to prove all the doubters wrong and somehow make a charge to the title with KO's galore ! I was over in Vegas on holiday over the 130 weekend. Before attending the event, I went along to a signing with Condit, Sadollah and Mitrione. Now, all three of them are fighters I really like, but as soon as I walked into the shop ( which was pretty dead as I hadnt gone right until the end of the allotted 2 hours signing ), Meathead was very talkative, energetic and friendly. I spoke to him for a good 10 odd mins, asking him questions, and complimenting him on his heavy hands, and granite chin ( I'd just re watched the Junk fight a couple of days before I left on holiday ). Meathead told me he has been working very hard at Couture's gym on his offensive wrestling to incorporate TD's and GnP into his arsenal, having only ever really ended up on the ground when taken down before. He also said he had been working very hard on keeping his chin tucked in and remaining elusive on his light feet.
He thought my David Lynch t shirt with 'Mr Mind****' on it was really cool, and the UFC handler guy insisted we get some photos with his face next to Lynch's...
Here's a photo with all three of them. To be honest, I was a bit half cut already, and Matt had been so friendly and warm, that I ended up barely talking to Carlos or Amir, which I only realised afterwards, and was a kicking myself a little. The girlfriend also announced shortly afterwards that she fancies Amir !
---
Total Tottenham
http://www.totaltottenham.com/forum/index.php
Supporting - Machida, Edgar, Mitrione, Pickett, Cruickshank, Wiman, Lauzon, Falcao, Belcher, Korean Zombie, Palhares, Hendricks
Retirees - Lytle, BJ Penn, Hackney,
---
Last edited by GlasgowKiss; 06-10-2011 at

12:27 PM

.
HW: Fedor Emilianenko - I would absolutely love for him to beat Hendo, avenge his loss to Big Foot, beat whoever wins the Grand Prix, go to the UFC and win the title.

LHW: Chuck Liddell - He comes out of retirement, KO's Franklin in a rematch, avenges his two losses to Rampage and then knocks out Jones to retain the title. F Yes.

MW: Wanderlei Silva - If there is any fighter in the world I'd want to touch UFC gold that has yet to, it's Wandy. One of the nicest guys in MMA, and absolutely insanely fun to watch fight. The guy is just awesome

WW: BJ Penn - I'd give anything to see him Beat Condit, then Fitch, then GSP.

LW: Ross Pearson - My favourite British fighter. I feel he is way underrated and that the Miller loss was the best thing to happen to him. He'll prove himself to be in the top 10 by 2012.

FW: Meh not fussed on anyone THAT much tbh. I'm happy for Aldo to stay champ forever.

BM: Urijah Faber - I'd love for him to regain gold, and I think he'll to it sooner rather than later.
---

"There are three things all wise men fear: the sea in storm, a night with no moon, and the anger of a gentle man."
Currently Active Users Viewing This Thread: 1

(0 members and 1 guests)
Posting Rules

You may post new threads

You may post replies

You may not post attachments

You may not edit your posts

---

HTML code is Off

---