Flyweight
Join Date: Jun 2010
Posts: 315
---
Dana White wanted to cut Tito, but Tito talked him into another chance. Dana has said Tito's next fight was "his last chance".

Tito is a draw. Tito is a legend. Even if we tune in to laugh at Tito, we tune in.

If the fight gets ratings and Tito gives a good performance, this will keep on happening with a Hamil rematch or a Nog Lite / Bonnar type.
He is still a big name to have on a card, as long as he goes in to the fight with a chance of winning (or not as many people just like seeing him get beat up) he will not get cut.

His name still carries clout, he has a personality that can sell fights and he adds weight to any event by being on the undercard.

Tito, Forest even Chuck if he was still fighting would all draw in the casual fans and make them purchase pay per views they might not have had such renowned names not been on the card.
Dana needs Bader to win his next fight. However, putting him in with a no-name wont do much for his standing in the division. It seems like the perfect match-up to me.
Bantamweight
Join Date: Mar 2009
Location: Ottawa
Posts: 937
Quote:
To steal a prowrestling term because Tito will give Bader the rub. Bader needs that high profile former champion win to help establish him with the casuals. Everyone is looking at it as Bader being ranked higher so Tito is a step down. But Tito is Tito and as far as establishing Bader as a fighter and getting his name out there this is a great high profile opponent for him. The UFC is a business and sometimes its about business and not the sport.
Exactly this. The UFC is double dipping here. They know Tito has basically nothing left, and Badar is a guy who can hang around near the top of the div, even if he never gets a title shot.
They know Bader probably beats Tito, but it's likely Tito's last fight anyway, Bader gets the win, stays relevant, Tito can do whatever he wants after he loses, as long as his name still makes a decent draw. Which it does. Notable win for Bader, $ for UFC, $ for Tito, everybody wins.
MMA Fanatic
Join Date: Jun 2010
Posts: 12
As a fan of Bader and a Tito hater I'm liking this matchup.
I see a 2nd round guillotine or RNC.
Don't look a gift horse in the mouth. Tito is going to be on the other end of a beat down... That is the end of my justification, and I am fine with that
---
If a law is unjust, a man is not only right to disobey it, he is obligated to do so. ~ Thomas Jefferson
Sig by D.P.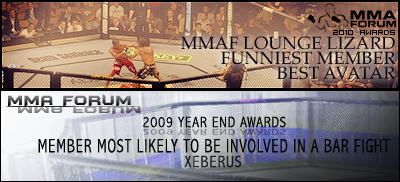 Quote:
Because Dana hates him and is feeding him to Bader. Bader is better at striking and wrestling so will get an easy win here and Tito will get cut.

They should give Tito a can to fight and rake in some money of a him for a while more.
Nice thought but surly in this case Jones was the right man to pick for the job.
---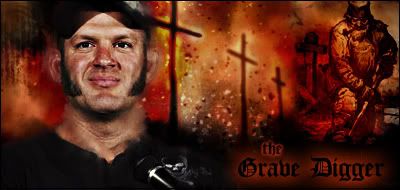 Quote:
If he loses, he can go to Strikeforce and challenge Henderson or just fight Mousasi
Dan would destroy Tito......worse than Hammil did.
No telling with Gegard, Tito could take him down, but keeping him down and not getting KO'd before he could get the takedown is a different story.
---
Think. It Ain't Illegal Yet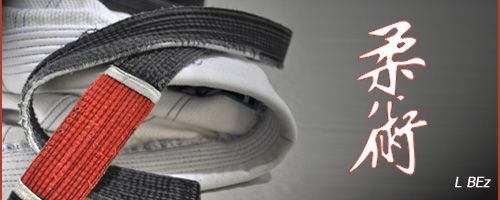 "Discipline Hurts Less Than Regret"
As to why Tito hasn't been cut already:
Quote:
It's amazing that with the UFC's longtime policy of cutting fighters who lose three fights in a row, that Tito Ortiz, who is 0-3-1 in his past four fights hasn't been fired yet. One would assume that "The Huntington Beach Bad Boy" was being kept around because of his past merits and pay-per-view sales, but apparently his job isn't as secure as we assumed.

According to Ortiz, the UFC was ready to let him go after his UFC 121 loss to Matt Hamill, but instead urged the former UFC light heavyweight champion to follow in the footsteps of longtime nemesis Chuck Liddell and retire to save them the trouble of sending him to the unemployment line. Tito says he basically begged Dana White and Lorenzo Fertitta for one more kick at the cat and they begrudgingly agreed, throwing him in against a young lion in Ryan Bader at UFC 132.

"Dana White and Joe Silva [the UFC's matchmaker] told me they wanted me to retire, but I knew I still had the fight inside me. I pretty much begged for my job, to show how much I want to fight, but I still have it in my heart to compete, to fight," he told the UK Telegraph. I told them I want to still fight against the top guys, I want to put on a show. I've just turned 36, but when they put me against the top guys, I think I can still compete."

Ortiz feels that his record, that hasn't seen a win added to the win column in nearly five years is deceiving, because he came close to winning against a few of the guys who beat him the past few years.

"Too bad people don't pay attention to the major details. I've competed against the top guys and gone on to win world championships. I'm not getting submitted or knocked out…I'm making little mistakes where I should be submitting guys. I thought I beat Forrest Griffin 2 to 1 the second time. But it was what it was."

Unfortunately for Ortiz, close only matters when you're talking horseshoes, curling or hand grenades and this is fighting where constantly telling people you could have won your fights or that you were robbed makes you look like an excuse maker. He recalls that when he lost the fight to Hamill and he received the call to retire from the UFC he figured he would be seeing Ashton Kutcher burst through the door a moment later, but then reality set in that it was no joke.

"The UFC called me after that fight and said 'we want you to retire'. I was shocked, I thought they were kidding around. I took it as they didn't want to pay me, to give me what I'm worth. I'm competing against the top guys and I'm not getting dominated. So, next month, I'll be fighting one of the top guys in the world again, ranked in the top 3, and I'm going to show how much I'm really worth."

So if he gets manhandled by Bader like he did by Hamill, does that mean the UFC can give him a Costco gift certificate and a can of Xyience?
Source: CagePotato.com
---
Can someone justify why Tito gets to fight Bader?
---
He still has fans.

For some people, the name "Ortiz" still means something and makes them buy a PPV.
---
.
BELIEVE!
Currently Active Users Viewing This Thread: 1

(0 members and 1 guests)
Posting Rules

You may post new threads

You may post replies

You may not post attachments

You may not edit your posts

---

HTML code is Off

---