Megaweight
Join Date: Nov 2006
Location: Kansas City, Missouri
Posts: 5,148
Joe "Diesel" Riggs To WEC
---
From ufcmania.com
Quote:
As much as the UFC denies that the Zuffa-owned World Extreme Cagefighting (WEC) promotion is not a farm system, it's hard not to view it as one.

UFC fighter Joe Riggs (25-9) — who suffered a disappointing first-round knockout loss to Diego Sanchez (17-0) in late 2006 — is scheduled to fight in the promotion's second show under Zuffa ownership on March 24, according to MMAWeekly.com.

His opponent has not been named.

Riggs' eight-fight tenure in the UFC has been plagued by inconsistency (4-4). The switch to the WEC can only be considered as a demotion — one that keeps a promising fighter on the Zuffa payroll without losing him to a competitor.

"Diesel" is the former WEC middleweight champion — a title he had to vacate to fight Chris Lytle at UFC 55 in 2005 (Riggs won that fight via technical knockout). In recent fights it's been clear that Riggs has been outclassed, especially by superior competition.
---
Riggs is a good, exciting fighter who can't win the BIG fight. Unfortunetly there are no interesting matchups involving Diesel in the UFC. The WEC is a good spot for him. Keep in mind Riggs is a young guy, He could improve in the weaker WEC. He has alot of natural ability, if he can ever put it all together he could be a force in the UFC in a few years.
Free Thinker
Join Date: Sep 2006
Location: In your closet!
Posts: 5,673
i mean, Riggs has proven again and again that he's not even close to being a top competator, so i don't have a problem with this.
MMA Fanatic
Join Date: Feb 2007
Location: lake charlotte ns
Posts: 14
riggs has alot of potential,and its a shame to see him go down to the ''farm system'',but hes young and this can only do good for him.
MMA Fanatic
Join Date: Feb 2007
Posts: 36
Riggs might have a shot at becoming a title holder in the minor leagues as long as they feed him cans
MMA Fanatic
Join Date: Dec 2006
Posts: 27
Couldn't agree more with robb2140, he hit the nail on the head, I'll just add a little more to what he said.

Riggs losses came from some of the top talent in the UFC. I mean Diego, Swick, and Hughes thats a pretty tall order. But the UFC doesn't let you lose to many before you are gone, thats what makes it intresting. It's either win, or get out. I think we will surely see Riggs again, and a belt is not out of the question for him. He needs to not drop so much weight, that has to slow him down among other things.
attention whore
Join Date: Oct 2006
Location: Branson, Missouri
Posts: 14,445
Put Riggs in the WEC and bring Condit to the UFC!

That would rule.

Anyway, Riggs performs better when he really doesn't have anything to lose. He's the perfect fit for WEC.
---
SugaRUSH!
Join Date: Jun 2006
Location: Surrey, Canada
Posts: 3,807
This is a good move for Riggs. Smart decision by the UFC.
---
Support Mixed Martial Arts, not Ultimate Fighting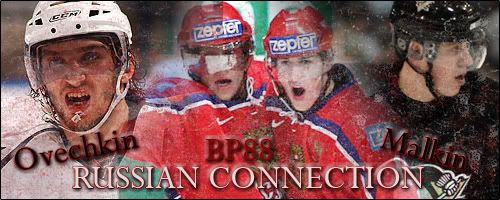 Flyweight
Join Date: Nov 2006
Posts: 459
So why is Lytle fighting Hughes again? That's what stuck with me from that article.
Currently Active Users Viewing This Thread: 1

(0 members and 1 guests)
Posting Rules

You may post new threads

You may post replies

You may not post attachments

You may not edit your posts

---

HTML code is Off

---