Flyweight
Join Date: Jul 2010
Posts: 422
the Real Tito Ortiz?
---


he seemed very emotional.

Join Date: May 2007
Location: -England-
Posts: 1,475
Flyweight
Join Date: Jul 2010
Posts: 422
Homicidal Maniac

Join Date: Apr 2007
Location: Houston, Texas
Posts: 6,193
when ya do a youtube vid ya just need to put the last set of numbers/letters in the youtube brackets like for this one you would just put eLr18U4RyAo
---
Over! 2,000,000 Views!
Of course he was emotional the guy hadn't won a fight in 5 years and would have been forced into retirement essentially if he lost.
You can just tell some of the MMA fighters like Bisping, Koscheck, and Ortiz aren't the douchebags as they seem to be.
You could see the reality of how hard it was hitting Tito entering the cage for what could be the last time. You could tell his eyes were welling up while they were checking him before he went in.
---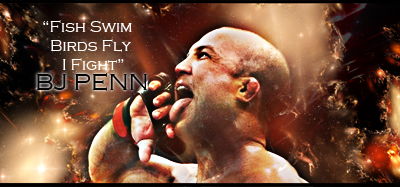 "If you get hit and it hurts hit him back you not knocked out yet."-Joe Doerksen
The Toxic Terrors (FFL)
Demetrious Johnson*Eduardo Dantas*Emanuel Newton*Will Brooks*Michael Page
Welcome back to the W column.

If Thiago Silva wasn't suspended I would have loved to see that fight. Lil Nog would be interesting, but I doubt Tito would take it.

I actually think Tito has a good chance with Shogun which would be pretty ridiculous if he won. Shogun's weakness has always been against wrestlers who constantly take him down and sap his energy. That would be his quickest route to contender status.

Gustaffson would be a bad matchup as I think he can take out Tito.

Matsushenko would be fun.

Rampage would be hilarious. They're friends though. Heard Rampage was at a local bar watching Tito vs Griffin and people were talking trash about Tito and Rampage got into a heated argument with em...haha.

Another rematch with Rashad would be interesting.

I wanted to see both old school fighters pull off the win tonight. Too bad Wand couldn't do it. I wonder how these fighters deal with it in the aftermath.
Currently Active Users Viewing This Thread: 1

(0 members and 1 guests)
Posting Rules

You may post new threads

You may post replies

You may not post attachments

You may not edit your posts

---

HTML code is Off

---