MMA Fanatic
Join Date: Jul 2009
Posts: 54
Anyone interested in Bader vs Hammil>
---
Personally, I would love to see this fight. I think it would be a good indicator of where they both stand in the division. I think this should be their next fight, and think that right now it makes a lot of since. Anyone else interested in seeing this fight happen? Do you think there's a good chance that this is their next fight? Also, if it does happen, who do you got winning? Personally, I think it's a tough one to call. If the Hammil that fought rampage shows up, I think Bader will take it easily, but if Hammil comes prepared I think it would be a very close fight.
Id be interested. It would be a good fight but honestly I think bader would win via KO.
I think they are both mid tier fighters so it's a good fight to see who's worth keeping in the UFC. I think Bader needs to do something different quick fast and in a hurry. He was a top up and coming guy before Jones smashed him into the ground, now he has a loss to Tito of all people...
---
I think the fight makes sense it that they are both sitting in about the same place career wise right now. Could be an interesting fight as both guys are great amateur wrestlers who have struggled to really adapt there wrestling to mma. I have a feeling that it would make for a horrible fight to watch though with both guys glued to the fence all night long.
---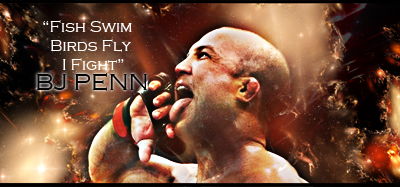 "If you get hit and it hurts hit him back you not knocked out yet."-Joe Doerksen
The Toxic Terrors (FFL)
Demetrious Johnson*Eduardo Dantas*Emanuel Newton*Will Brooks*Michael Page
Yes. But on the prelims so I don't have to watch it. It has borefest written all over it. Two slow guys with average hands and average MMA wrestling. The only real excitement factor is Baders power.
---

"There are three things all wise men fear: the sea in storm, a night with no moon, and the anger of a gentle man."
Two big slow guys hugging each other for 3 rounds because neither will want to risk eating the power punches of the other.
Very much so. I was hoping this match up would be made after Bader lost to Jones but that obviously didn't happen. I think Bader has the better striking but Hamill has the better wrestling.

And since wrestling > everything else, I'd choose Hamill to win.
---
Will make predictions for credits. Please, I'm so broke.
I am not interested in this fight at all, but I see Joe Silva going in this direction ...
---
Thanks to limba for this AWESOME sig
MMA Fanatic
Join Date: Jun 2011
Posts: 14
I think this would be the smart option, to see who out them two are going to try and do something in the UFC! Bader needs a win fast now, had a perfect record then two loss's in a row, that ain't good for him. And it would be a chance for Hammil to prove himself
Currently Active Users Viewing This Thread: 1

(0 members and 1 guests)
Posting Rules

You may post new threads

You may post replies

You may not post attachments

You may not edit your posts

---

HTML code is Off

---