George Sotiropoulos ... remember him?
---
As the title says. I haven't seen one thread about Soti's KO loss to Raf Dos Anjos. I, for one, was SHOCKED to see him go down under the 1 minute mark. How do you all feel? Is it the end of the road for Soti? 0-2 in his last 2, and we all know how stacked the LW division is atm. I have a feeling he'll get one more fight. Thoughts?

P.S. Congrats to Dos Anjos - great performance!
---
Thanks to limba for this AWESOME sig
he's been boxing way to much lately. When its a stand up fight someone is going to go down. just a matter of when. Has nothing to do with skill when most fighters are fairly evenly matched. It has more to do with luck and who lands a clean shot first
Heavyweight

Join Date: Sep 2007
Posts: 3,705
That was a flush shot that was landed, only a few fighters would not go out or be dazed by it. I don't know whats wrong with him though, was he too stiff in his striking? can't remember much from that fight but he left himself wide open for that counter.

You just can't leave yourself that wide open, he has to work on his movement and striking defense. I'd have to watch the fight again to really comment on it but I remember thinking that he looked a bit awkward in the striking, don't know if it relates to his movement or stiffness.
Featherweight
Join Date: Apr 2010
Posts: 1,191
I think people really need to realise that Dos Anjos is actually just a very talented and unhyped fighter. He was in alot of peoples opinions beating Guida till the pressure on his jaw after it was broke made him submit.

Soti though isn't going to challenge in the top as so many are great wrestlers who can just choose where the fight takes place.
Damn, I missed this match ! Usually avoid Soti matches as his droopy man tits make me feel a little bit sick inside, but I wouldn't pass up the opportunity to see him get KO'd.

Well in Dos Anjos !
---
Total Tottenham
http://www.totaltottenham.com/forum/index.php
Supporting - Machida, Edgar, Mitrione, Pickett, Cruickshank, Wiman, Lauzon, Falcao, Belcher, Korean Zombie, Palhares, Hendricks
Retirees - Lytle, BJ Penn, Hackney,
Big Soti fan and I think he still brings a lot to the division. A guy like Siver is just his kryptonite (World class striker with solid TDD). In MMA anything can happen and Soti tried to box with a brawler and loss the coin toss. Not taking away anything from Dos Anjos though, he put Soti away for sure.
Homicidal Maniac

Join Date: Apr 2007
Location: Houston, Texas
Posts: 6,193
there was talk about it in the prelims thread

as to why no talk about him losing, just for me im not talkng about it cause it makes me sad, he seams to be another ground/sub fighter trying to be a stand up fighter
---
Over! 2,000,000 Views!
MMA Fanatic
Join Date: Jun 2011
Posts: 95
I would say that almost every guy with solid stand-up and TDD is his kryptonite. He just isn't that good.
I have been saying it for awhile, Soti just looks like he is moving in slow motion to me.
---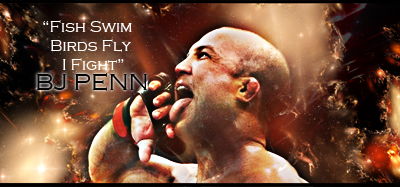 "If you get hit and it hurts hit him back you not knocked out yet."-Joe Doerksen
The Toxic Terrors (FFL)
Demetrious Johnson*Eduardo Dantas*Emanuel Newton*Will Brooks*Michael Page
Welterweight
Join Date: Jul 2008
Posts: 2,231
I love how all the fans come out in droves after a KO saying "yeah ive been saying for a while that sotiropolous sucks dick" even though the reality is that everybody was hailing him as a future champion before the Siver fight.
MMA fans are quick to flip-flop and deny their past beliefs.
Currently Active Users Viewing This Thread: 1

(0 members and 1 guests)
Posting Rules

You may post new threads

You may post replies

You may not post attachments

You may not edit your posts

---

HTML code is Off

---